The Transformers have arrived!
Celebrating thirty years since the Autobots and Decepticons burst into our consciousness in 1984, the new exhibition, The Transformers 30thAnniversary Exhibition, at the Science Centre Singapore takes ardent fans on a journey through the Transformers universe. Uncover the secrets of the Transformers, take on a laser maze challenge and come face-to-face with the Transformers themselves.
Transformers Assemble
Highlights of the exhibition include models of Transformers, movie screenings, hands-on activities that include a play section where kids can search for Energon buried in a ball pit and 7-metre tall Optimus Prime and Bumblebee.
Beginning from an "orientation chamber", visitors get an overview of the history of Transformers, from "Generation One" to more recent incarnations.
Venturing further in, the exhibition's storyline unravels with the Transformers searching for the Allspark and winds its through various environments based on the Transformers movie franchise.
The bulk of the exhibition comprises of Transformers models scattered throughout environments that include a battle scene in Chicago, a sunset desert , and Saturn's moon. Press a yellow button at the base of the models to hear them speak.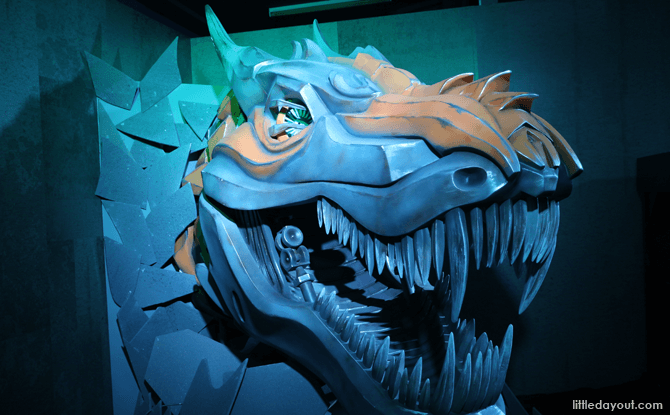 The most impressive statues are the towering, seven-metre high Optimus Prime and Bumblebee.
There are also interactive stations that visitors can to tackle along the way. Under a pyramid lies a laser maze that will provide kids heaps of fun as they try to deactivate beams that criss-cross the room. Augmented reality is showcased at The Secret Place zone where visitors get to view 3D Transformers on monitors and tablets.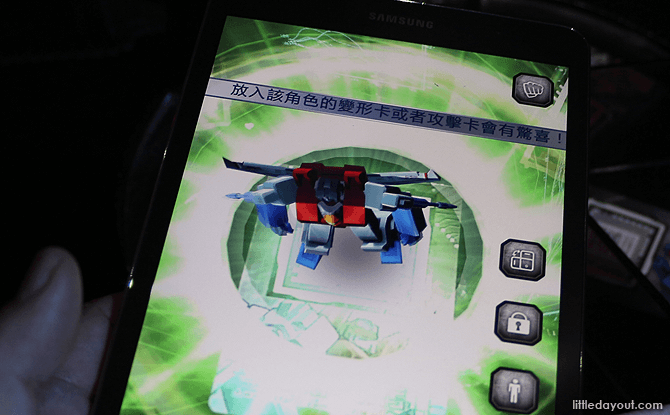 Screenings of the Transformers movies will held at 11 am and 2.30 pm daily.
There is also a ball pit for little one to dig around and harvest Energon, the preferred fuel of the Transformers.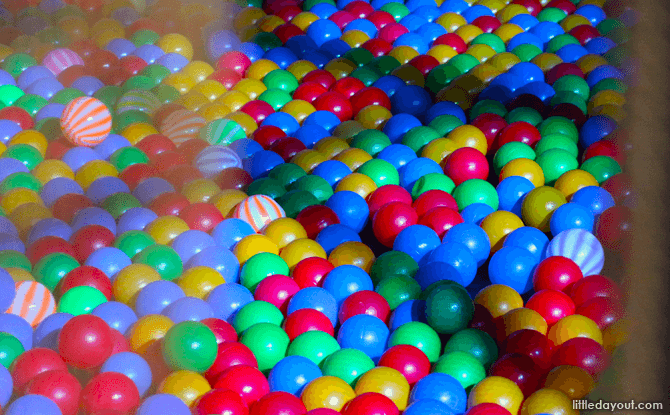 Being held at the Science Centre Singapore, the exhibition includes some science elements as well. Just as the Transformers are made up of Transformium, a programmable matter that is able to reconfigure itself into any shape or colour, visitors can look at an exhibit of real "Transformium" – iron fillings with the consistency of flour that can take on different shapes through the combined use of permanent and electro-magnets.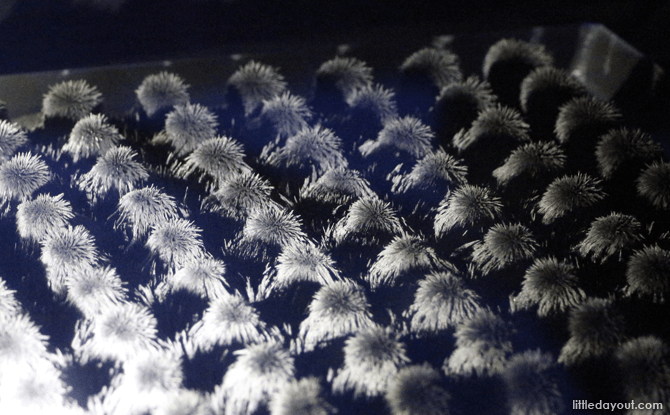 On display are also more than 300 Transformers figures that have been sourced from three local Transformers collectors and internationally.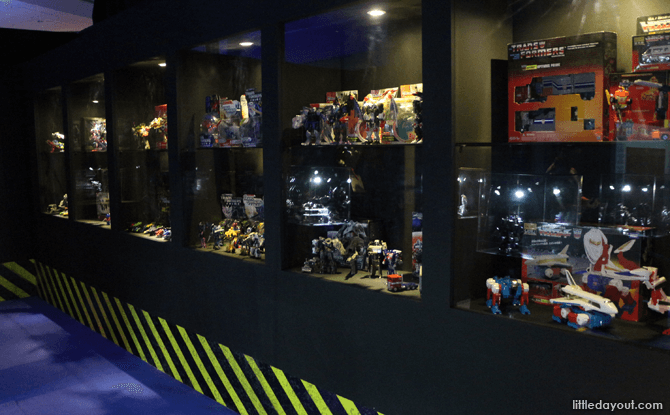 Activities for Kids
There are also four activity stations for kids to try out making their own take-home robot. Transform foam into art with some coloured markers, or make your own Transformer out of clay, cardboard, bottles or scrap metal.
Visitors to the exhibition will also receive an activity sheet to complete. Hunt down the clues hidden throughout the exhibition, finish the activity sheet and receive a stamp. The activity sheet also "transforms" into a "mobile phone speaker".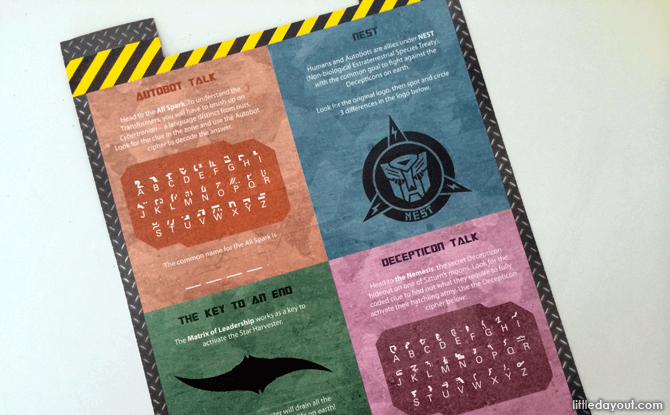 Transformers 30th Anniversary Exhibition
The Transformers 30th Anniversary Exhibition was originally curated by Hasbro Inc and FM Event. The Singapore edition has been revamped to make it more interactive and is brought in by Science Centre Singapore, MediaCorp VizPro International and Dezign Format Singapore.
It will be at The Annexe of Science Centre Singapore from 1 November 2014 to 1 March 2015. Tickets are priced at $30 for adults and $22 for children. More information on the exhibition can be found at its website, www.tf30.sg.