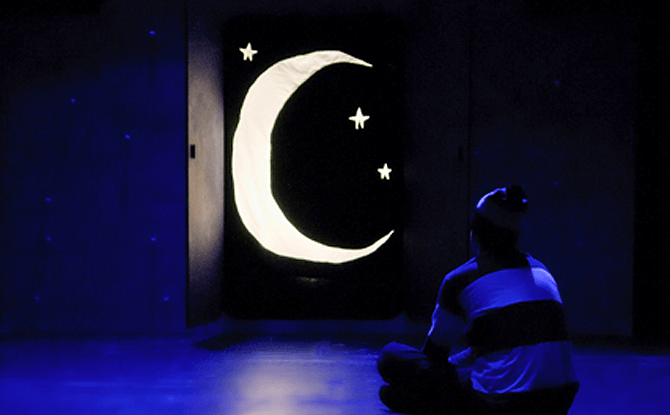 A boy finds a plane in the cupboard. He hops in and flies the plane higher and higher until it runs out of fuel and he has to land on the moon.
Alone and frightened, he encounters a passing Martian. Who is this green-faced alien and can they find their way back home?
This inter-galactic tale, The Way Back Home, lands in Singapore in September. This theatre production for young audiences by Big Wooden Horse and Theatre Royal Winchester, presented by I Theatre, will be at Alliance Française Theatre at Sarkies Road from 12 to 20 September 2015.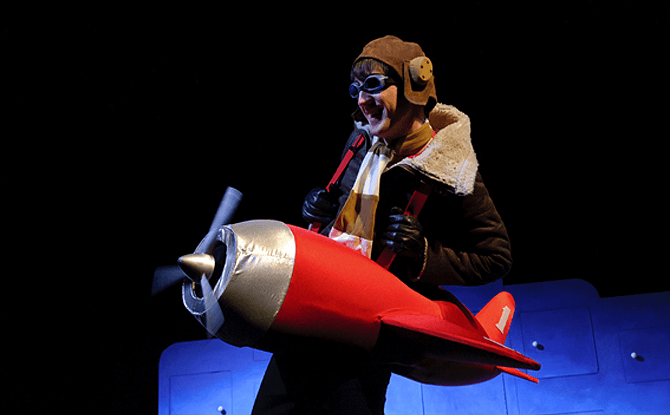 Based on award-winning author Oliver Jeffers' picture book, the live stage version was adapted by writer and director Adam Bampton-Smith. As Artistic Director of Big Wooden Horse Theatre Company, Adam was last in Singapore with his show based on the popular children's book Don't Let the Pigeon Drive the Bus! in 2014.
We spoke with Adam to find out more about The Way Back Home and flying to the moon.
Little Day Out: Why did you choose to adapt The Way Back Home into a stage production?
Adam: Oliver Jeffers is one of the best living writers and artists working in children's writing. The pictures are at once beautiful, expressive and witty and it is always surprising that the children are the first to pick up on the small details (such as a random goat seen now and again!). The words are also very cleverly done so it actually comes across as simple, but not simplistic, in a way that children can understand and enjoy. To have that as such a wonderful starting point is a gift and the theatre adaptation just seems to flow from that.
LDO: Why do you think audiences can relate to the story?
Adam: The story is all about 'play' and how children can use their imaginations to create anything they want, so the children can really relate to this as they do it all the time. There is also resonance for the adults though because hopefully they will remember what that was like and how fun it was!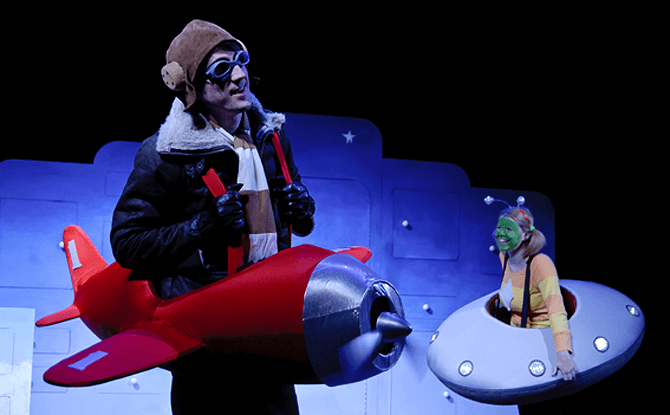 LDO: What kind of music and sets can we expect at the live stage show?
Adam: All the music is original with live singing, in lots of different styles, not just the monotonous style often associated with children's TV and theatre. The set starts as just a typical bedroom, but then transforms into the sky, space and the sea. There are also lots of cupboards in the bedroom which all sorts of things come out of, but I won't spoil the surprise by telling you what they are!
LDO: What ages do you think enjoy the performance the most? 
Adam: The show is perfect for ages three years and upwards as it is very visual and lyrical, but there is plenty of content for all ages to enjoy.
LDO: What do you enjoy the most about performing The Way Back Home?
Adam: The reactions of the children are great – they are a very honest audience and if they think something they often shout it out! We don't discourage this as it is not a school. It is a theatre and it should be all about expression.
LDO: What lessons can audiences can draw from The Way Back Home?
Adam: Just to be imaginative and then nothing is impossible.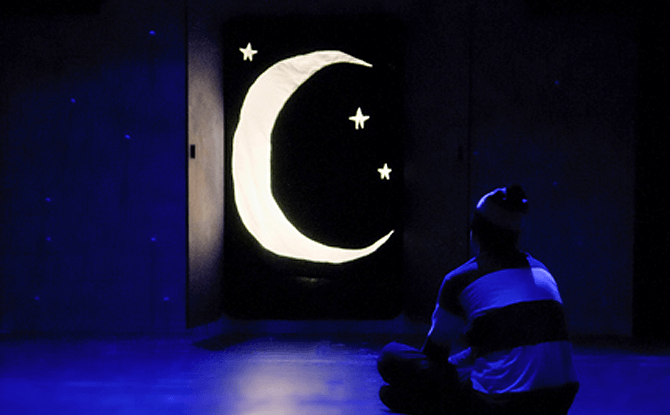 LDO: Why should parents bring their kids to watch The Way Back Home?
Adam: Because they will enjoy it too!
LDO: Given a choice to hop into a plane and fly to the moon or stay safe in the bedroom, which would you choose?
Adam: I do like adventure and exploring of course. But I also like a good nap. So I really couldn't choose!
Catch Adam in The Way Back Home at the NEWLY RENOVATED Alliance Française Theatre at Sarkies Road from 12 to 20 September. Tickets are on sale now.
Date: 12 to 20 September 2015
Venue: Alliance Française Theatre, Sarkies Road
Recommended for: Anyone 3 years old and above
Duration: 50 minutes with no interval
Adapted for the stage by Adam Bampton-Smith
Music by Shock Productions
Additional lyrics by Guy Picot
Lighting by Will Evans
Standard Ticket Prices
Adult/Child: $32.00
Family Package (4 Persons): $121.60
Big Family Package: (5 Persons): $144.00
Discounts available with different cards. Refer here for details.
Tickets available through: SISTIC Website www.sistic.com.sg, SISTIC Hotline (65) 6348 5555, and SISTIC Authorised Agents islandwide.
Related Article