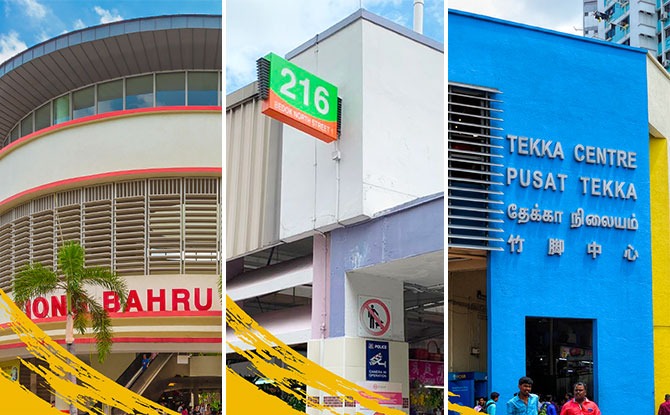 Some time back, Tekka Market made the news for its foray into live online auctions. Now, with less of the "ra-ra", TADA Fresh by ride-hailing company TADA is enabling customers to buy from wet market stallholders with next-day delivery services.
---
Shop Online from Wet Markets
TADA Fresh is currently working with wet market stallholders from three popular markets – 216 Bedok Wet Market at 216 Bedok North Street 1, Tekka Market and Tiong Bahru Market to bring their produce online.
On the TADA Fresh website, you will find listings of produce available at the respective market, including fruit and vegetables, meats, seafood, dried goods and more.
---
-- Story continues below --
These are listed along with the name of the merchant selling the produce so that you know where it is coming from.
Items which are halal-certified are marked as such in the item's description.
The website also allows customers to view best-selling items for a market and sort by categories at each site. For example, one the best-sellers at Tiong Bahru Market is the adorable looking Penguin Fishcake.
Just like any other e-commerce site, TADA Fresh allows you to add your selected items to cart and to check out once you are ready to make your purchase. Payment can be made via credit card.
---
Next-day Delivery Service
Once the orders are received, TADA Fresh then works directly with the stallholders to consolidate orders and prepare the items for delivery. The orders are packed on the morning of the delivery to maintain freshness.
Fulfilment of the orders is done by TADA's pool of registered drivers the next day.
According to the TADA Fresh website, the service "aims to support the local wet market stallholders and sustain the livelihoods of Singapore's taxi and private-hire drivers."
There is a minimum order amount of $50 to enjoy free delivery. The minimum order amount is $30 with a delivery fee of $3.85.
Delivery is carried out from Tuesdays to Saturdays as many of the wet market stallholders are closed on Mondays.
For more information, visit the TADA Fresh website.