With close to 140 artefacts including jewellery, textiles and even toys, the Symbols and Scripts: The Language of Craft exhibition at Indian Heritage Centre provides a look into the use of motifs and scripts on crafts and objects by communities on the Indian Subcontinent.
"Through the artefacts featured in the exhibition, some of which date back as far as 5,000 years, and the craftspeople who are living repositories of intangible cultural heritage and whose trades will be featured in our festival, we celebrate the rich and diverse heritage of the Indian community in Singapore, as well as that of the larger global Indian diaspora. We hope such a showcase will interest Singaporeans, especially the young, to get involved, so as to keep these craft traditions alive and flourishing," said Ms Trudy Loh, Director of Heritage Institutions at the National Heritage Board.
The Significance of Symbols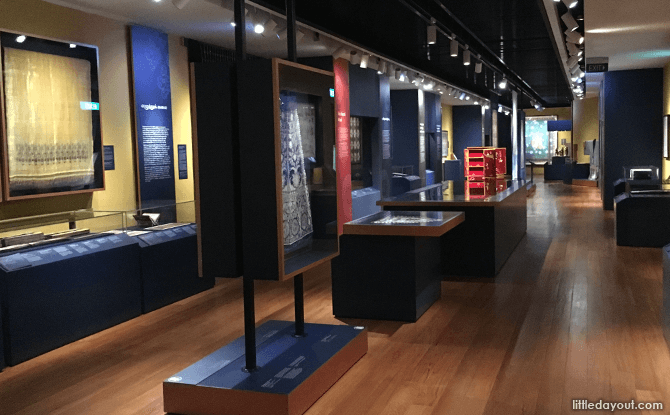 At the Symbols and Scripts exhibition, visitors can explore the meanings behind different Indian scripts and symbols, and how these have been passed down through generations by craftspersons, captured in the form of objects that were both utilitarian and ceremonial in nature.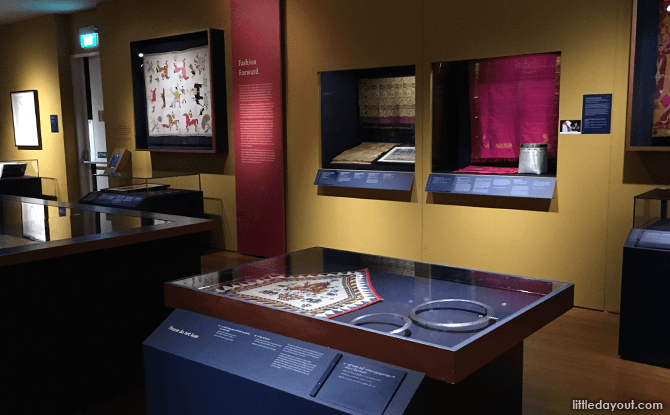 These symbols and scripts, for example, elaborate ancient Indus and Brahmi scrips and motifs such as the lotus and mango, imbued objects with deeper meaning. In this manner, the Symbols and Scripts exhibition at Indian Heritage Centre showcases the richness and diversity of communities found on the Indian sub-continent.
---
-- Story continues below --
Diverse Objects
Among the items on display is a square seal with an engraving of a unicorn dating back to 3000 BC from the Indus Valley and a cloth painting from the 1880s that originates in Rajasthan, West India that provides an overview of the temple site Satrunjaya for pilgrims.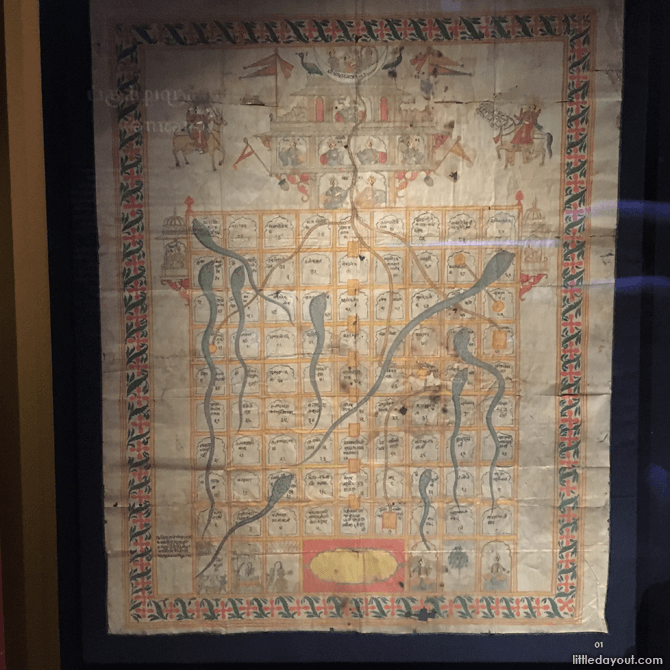 Other objects include an annotated Snakes and Ladders board that dates back to the late 19th century and game pieces.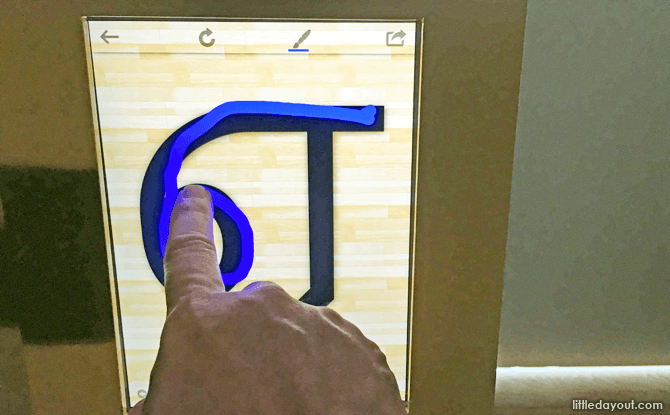 The exhibition includes digital interactive panels where visitors can explore different aspects of Indian scripts and symbols.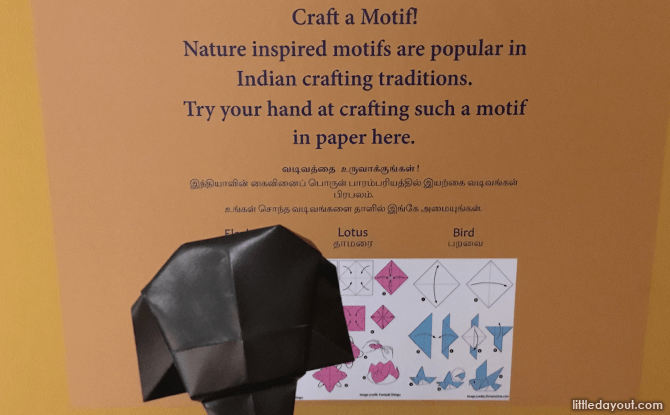 There is also an origami craft station where visitors can make their own paper craft elephant, lotus and bird.
The Symbols and Scripts exhibition also includes a specially commissioned art installation, Ode to the Unknown, which is comprised of a wall of rubber-tapping cups. Created by ceramicist Ms Madhvi Subramanian, It pays tribute to the Indian and Chinese labours who worked in rubber plantations.
Symbols and Scripts: The Language of Crafts
Indian Heritage Centre, Level 2
Dates: Till 30 June 2018
Free Admission