Many of us don't bother much about what we wear at home. After all, nobody's going to see you apart from your spouse and kids, right? (And they're not likely to care much either way.)
But just because we're spending the bulk of our time at home doesn't mean we shouldn't primp a little. Because if you look daggy, you'll probably feel daggy too. And besides, cycling through the same well-worn tees and shorts gets boring.
To inject a bit of sartorial fun into your daily get-up, check out our big list of brands that offer spiffy, stylish or adorable loungewear and casualwear that let you look good while you unwind.
---
Stylish Loungewear To Lepak In
Good for: Cute pyjama sets, super comfy basic separates, loose-fit lounge pants and soft hoodies. Website.
---
-- Story continues below --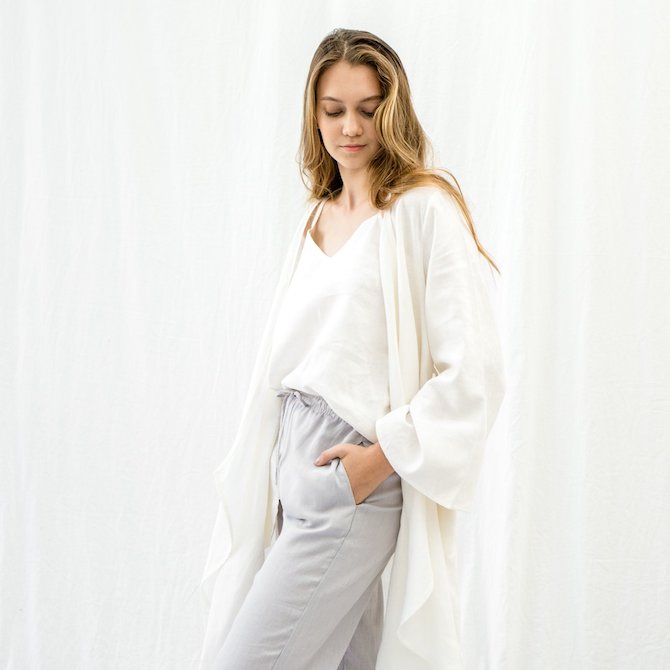 Good for: Simple, elegant loungewear made of linen, from camisole slips and home shorts to tunic dresses and pants. Website.
---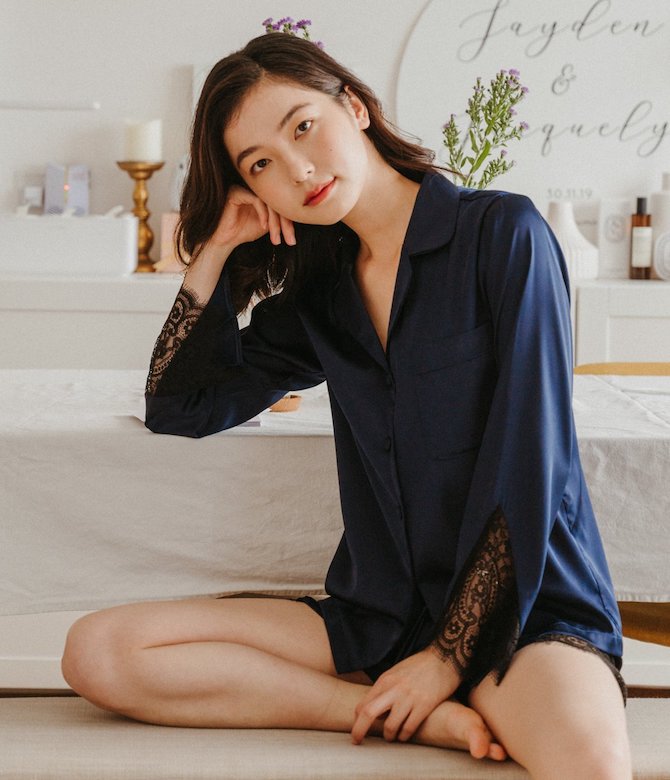 Good for: Sexy silk camisole sets, pyjama sets and home robes. Ladies, you might also want to check out their lingerie section – the brand made its name with extremely pretty and comfortable lace bralettes that are perfect for lazy days in. Website.
---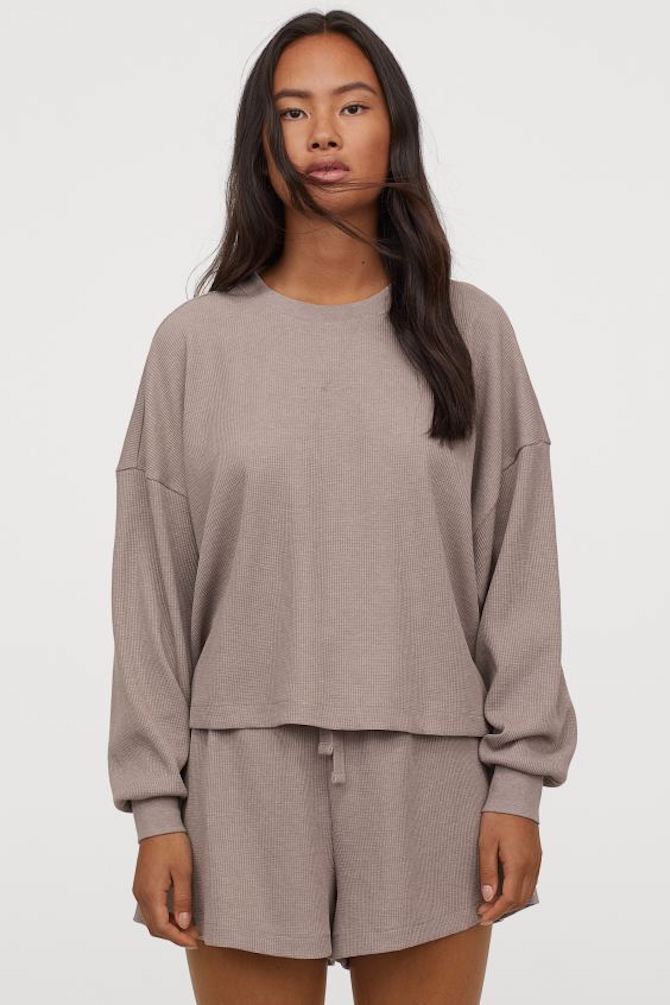 Good for: Cosy jumpers and track pants, trendy tees and nightdresses, slinky sleepwear like slips, satin shorts and camisoles. Men aren't forgotten either, with a good selection of athleisure wear, casual tees, cargo shorts and cotton shorts. Website.
---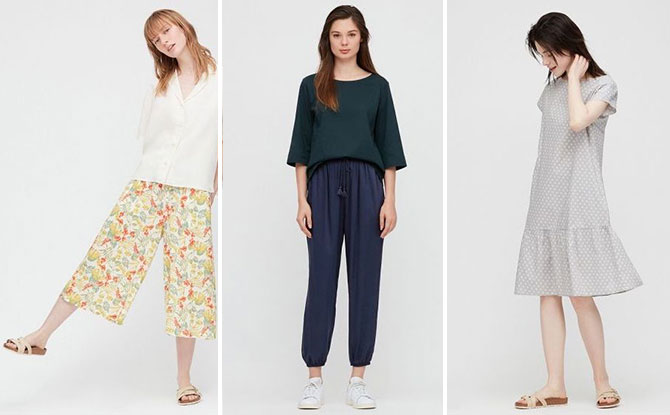 Good for: Airy lounge sets, soft jersey dresses, silky shorts and three-quarters, and satin jogger pants. Guys have their pick of relaxed-fit drawstring shorts and stretchy sweat sets. Website.
---
 Good for: All kinds of casual clothing that can be worn at home or out. There are loads of options here, from satin camisoles and shorts to sleeveless swing dresses, tailored shorts and basic separates. Website.
---
Good for: Resort-style clothing like flowy printed dresses, kaftans and roomy babydoll frocks. Hey, just because we can't go on holidays at the moment doesn't mean we can't enjoy some holiday vibes at home. Website.
---
Good for: Loungewear of Asian fabrics and prints, such as roomy batik dresses, shirts and skirts, and pyjamas in Japanese lawn cotton. They even have hand-stitched indoor slippers. Website.
---
Good for: Satiny short-sleeved shirts, cropped pants, shorts and kimono wraps in dreamy watercolour floral prints and soft pastel shades. Website.
---
Good for: Loose tunics and maxi dresses, printed wraps and casual shirt dresses. Relaxed and easy-fitting enough for you to be comfy, but still smart and elegant looking. Website.
---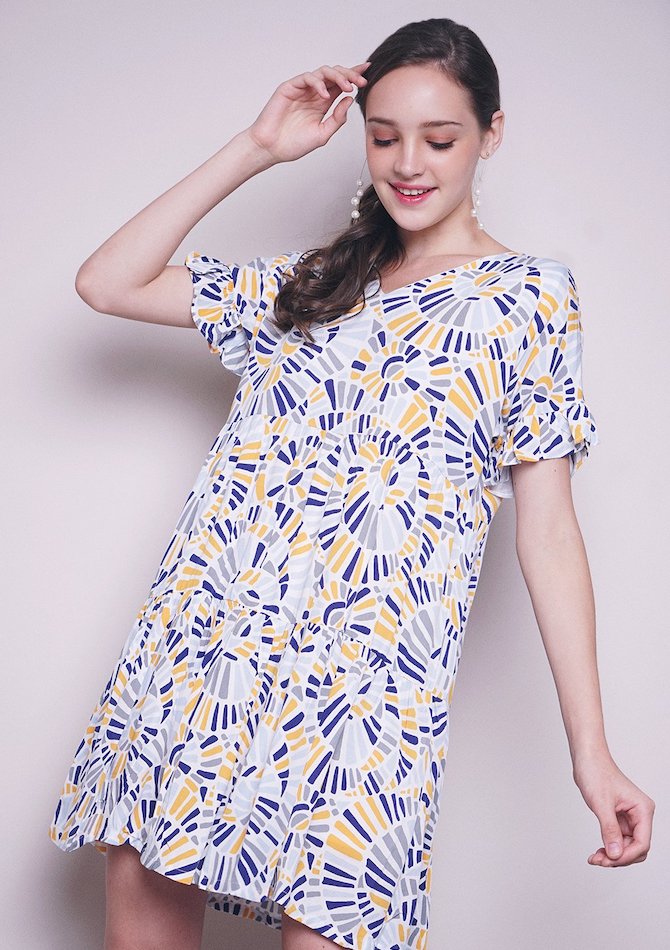 Good for: Basic knit and midi dresses, boxy and oversized tops, babydoll dresses and two-piece lounge sets. No need to worry about being called to a sudden office Zoom meeting if you're decked out in these pieces – they're relaxed but presentable. Website.
---
Good for: Adorable sleep dresses that will make you feel like a teen again, slinky sleepwear and loose-fitting modal tops and pants. Website.