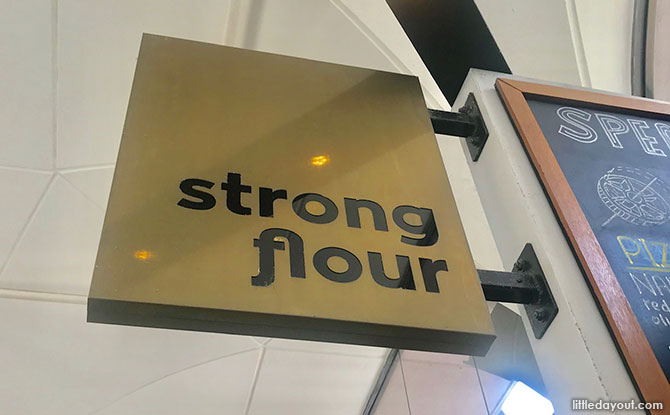 The smell of freshly baked pizzas greeted us as we arrived at Strong Flour, an establishment that has been located in Katong V hotel since 2017.
Strong Flour is a casual dining restaurant that offers Italian fare featuring fresh pastas and pizzas, handmade on the premises. The humble menu is a showcase of what can be done with simple ingredients and complemented by the establishment's simple, yet handsome, décor.
With an open kitchen concept, patrons can watch as the pasta is being prepared and pizzas are rolled out. The chef handles each item with care and love, acting almost as an assurance of the quality of the food to come.
Speaking of which, let's talk about the food.
---
-- Story continues below --
Freshly-made Pastas and Pizzas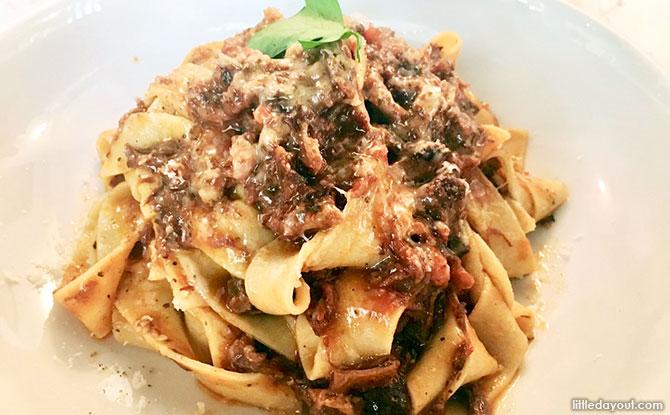 We had the Beef Ragu with pappardelle ($19). This featured slow-braised shin beef in red wine sauce. The flavourful meat sauce lusciously coated the broad, flat pasta noodles, giving a fresh "tomatoey" & beefy bite with each forkful. It was a crowd favourite around the table.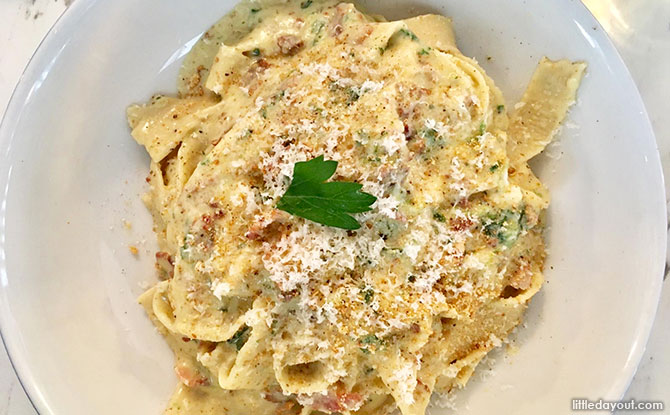 The Carbonara with handmade pappardelle ($16) was elevated to another level by the creaminess of the egg yolk and smokiness of the pancetta. The choice of the flat pasta helped to trap the sauce very well and satisfied that every bite.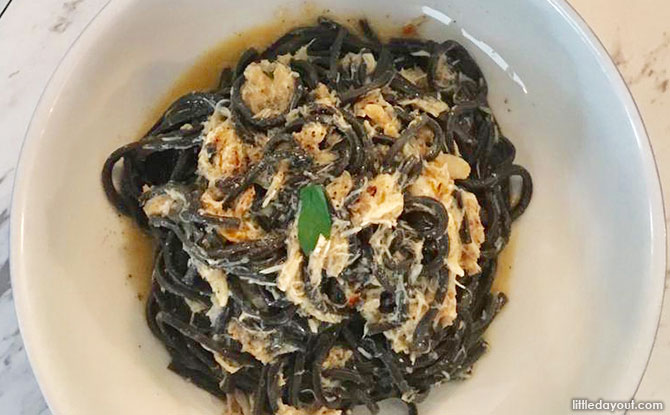 For the Granchio ($19), the freshness of the squid ink spaghetti matched the crustacean's sweetness very well. It was finished off nicely with a little heat courtesy of chillies and the freshness of a lemon.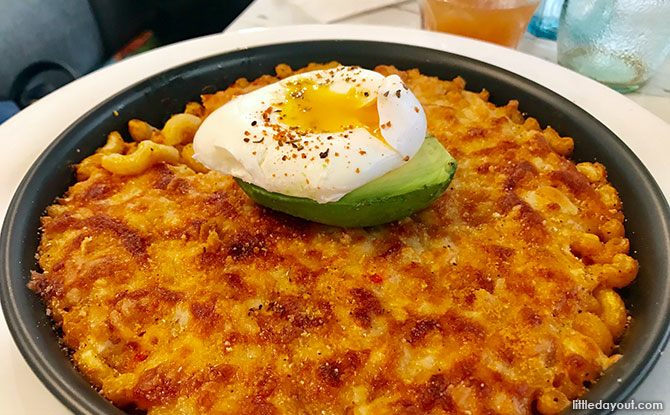 The Crayfish Mac and Cheese ($22) was certainly an upgrade from the usual mac and cheese preparation. The rich crayfish and shellfish cream paired well with the avocado and poached egg that topped the dish.
We also recommend the Lasagna ($16). It had the right balance of beef and tomatoes, and the Bolognese sauce went well with the white sauce and mozzarella. It was comfort food at its best.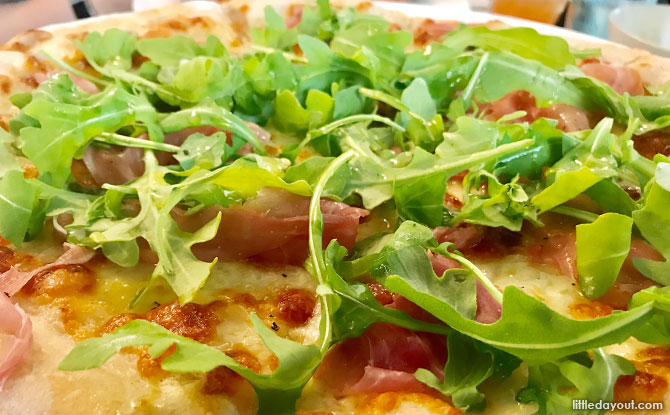 We tried two pizzas from the menu – the Parma Ham thin crust pizza ($19) and the Capricciosa thin crust pizza ($19). Both were well-balanced and satisfying. Take note that even though it is called "thin crust", the crust isn't the "thin and crispy" variety. Instead, it has a bit more bite and pull to it.
Strong Flour also has a delightful selection of drinks. Adults can try the Gosnells Hopped Mead. Its citrus honey notes with floral aromas help to complete a very satisfying meal.
The restaurant is a nice place for a casual meal if you are in the Katong neighbourhood and hankering for freshly made pastas and pizzas.
Strong Flour, Katong V, Singapore
Where: 30 East Coast Road, #01-01 Katong V, Singapore 428751
Website