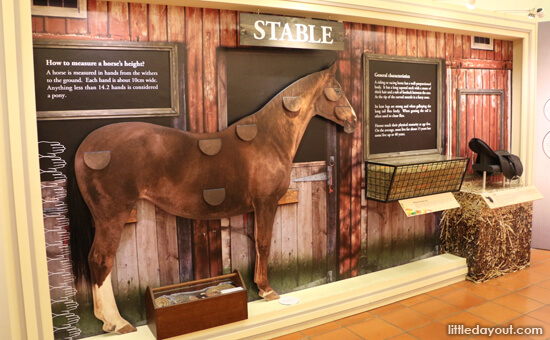 The Singapore Philatelic Museum celebrates all-things equestrian in the exhibition, Horses for Courses.
Till 26 August 2014, the noble horse takes centre stage at this exhibition located at the Museum's Lee Foundation Atrium on the ground floor.
While the event space is pretty small, its walls are lined with tons of interesting information on the history and development of horses. There is plenty of information and some interactive stations for young ones to get their heads, and hands, around.
Take a picture with a carousel horse, play a game of horseshoe, and examine a saddle and horseshoe up close. Little peek-a-boo panels invite kids to uncover nuggets of information on the history of horses, how they are cared for and their significance in different cultures.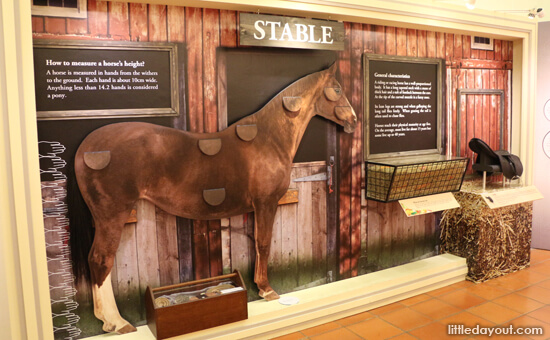 When you are done exploring the Horses for Course exhibition, head upstairs to view the Spice is Nice and Unusual Stamps displays.
As your companion to Horses for Courses at the Singapore Philatelic Museum, we have developed our own downloadable activity that parents and kids can use to explore the exhibition.
To do so,
Download the Little Day Out's "Find The Pony Activity" (in pdf form) to your mobile device.
Visit the Horses for Courses exhibition and open it on your mobile device (use iBooks on iPad and iPhone).
Locate the right answers to the questions in the exhibition. Click on the right answers in the Activity to "Find the Pony"!