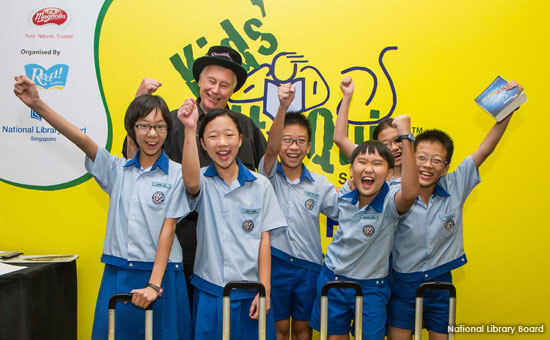 A team from Clementi Primary School emerged as the Champions of the inaugural Kids' Lit Quiz in Singapore on Saturday, 19 April 2014.
Organised by the National Library Board under its Read! Singapore initiative, the Kids' Lit Quiz is an internationally acclaimed literature competition for kids between the ages of 10 to 13 and is dubbed the "Olympic Games of reading".
With its beginnings in New Zealand in 1991, the Kids' Lit Quiz has since grown to become an international competition with participants from Australia, Canada, New Zealand, South Africa, USA and UK. Singapore is the first Southeast Asian country to participate in the Kids' Lit Quiz.
20 teams from 15 schools took part in the Singapore version of the quiz which was held at the National Library Building. They had to answer questions from categories such as Adventure, Cities and Pirates. Questions were drawn from books ranging from literary classics to books on popular culture and even comics.
Primary 6 student Isabel Lee, 12, from Clementi Primary School's winning team said, "It was absolutely great to win. We didn't expect it. To prepare, we read as much as we could together as a team and on our own, and it has paid off."
First and second runner-up positions went to two teams from St. Hilda's Primary School.
The winners from Clementi Primary School will now represent Singapore against other top young readers from around the world in the 23rd Kids' Lit Quiz World Finals in Cornwall, UK on 8 July 2014. F&N MAGNOLIA, the main sponsor for the Kids' Lit Quiz in Singapore, will be sponsoring the team's trip to UK for the World Finals.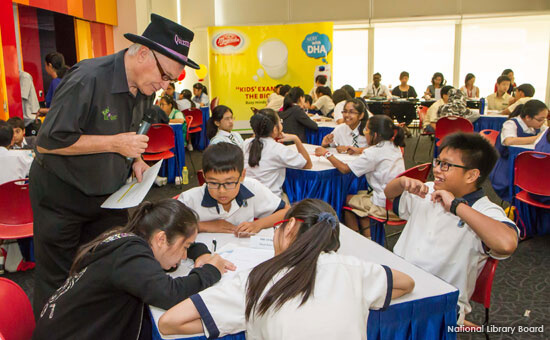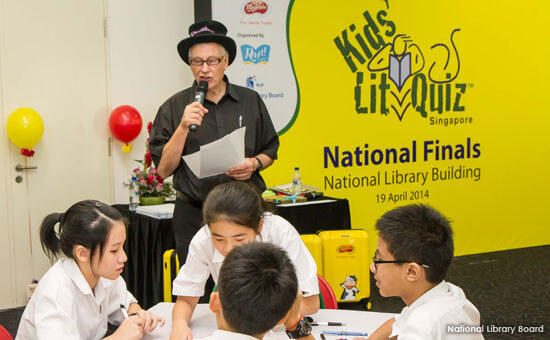 "We hope that by sending our young talents to participate in the Kids' Lit Quiz World Finals in the United Kingdom, it will enrich their learning endeavor and inspire others to start reading," said Ms Angela Koh, Senior Marketing Manager, F&N Foods Pte Ltd.
Mrs Elaine Ng, Chief Executive Officer, National Library Board, also said, "Kids' Lit Quiz is a great platform for our young readers to show how well they know the plots and narrative from the world of literatures as well as a chance to meet other book lovers from across the nation. The students have impressed us with what they remember from their adventures in reading. It shows their strong interest in books and we hope that the Quiz will encourage them to continue reading widely. I am sure that the students from Clementi Primary will do Singapore proud n the international stage at the Kids' Lit Quiz World Finals in July."