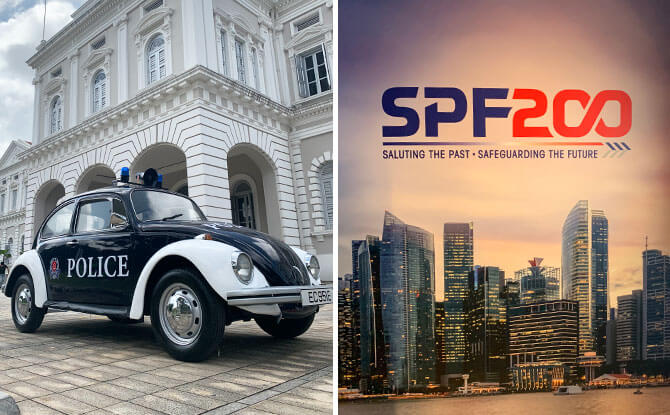 The Singapore Police Force is 200 years old this year. And with a history that can be traced back to 1820, the Force is taking a look back at its evolution over the past two centuries with the SPF200 Exhibition: Frontier Town to Safest City at National Museum of Singapore.
The exhibition traces the development of the Singapore Police Force. In some ways, it is also a record of the social issues which Singapore faced during different periods of its history. We paid a visit to the SPF200 Exhibition: Frontier Town to Safest City and uncovered plenty of interesting facts that we never knew before.
Here are some things that we learnt from our visit to SPF200 Exhibition at National Museum of Singapore.
---
The first police force in Singapore was setup without permission from the "Big Boss"
After Raffles had set up the settlement in Singapore at the beginning of 1819, he left Farquhar in charge. In November 1819, Farquhar wrote to Raffles asking for a person to be appointed to take on the policing duties.
---
-- Story continues below --
In January 2020, Raffles wrote back dismissing Farquhar's request. In a rather terse-sounding reply, Raffles said that Singapore was a military-type settlement and didn't need any special regulations to be set out. He also said that as Resident, it was Farquhar's job to take care of policing matters. Sounds like Raffles was a difficult boss to work for.
Interestingly enough, by the time Raffles agreed to have a police force set up in the second half of 2020, Farquhar had already gone ahead to setup Singapore's first police force – in May 2020!
---
Policemen used to carry rattles and hit gongs
You wouldn't normally picture policemen walking around with rattles and gongs but that is what they did back in the 19th century.
Rattles were used to call for backup and sound the alarm by policemen. They made a loud sound that could be heard up to 800 metres away. These were eventually replaced with police whistles in the 20th century.
In the 1800s, gongs were used by the police to get the public's attention. They were hung outside police posts and could even be used to sound warnings. The brass police gongs were still in the early 20th century.
At the exhibition, you can press a button to heard what the rattle and gong sound like.
---
Old Hill Street Police Station was once a residential address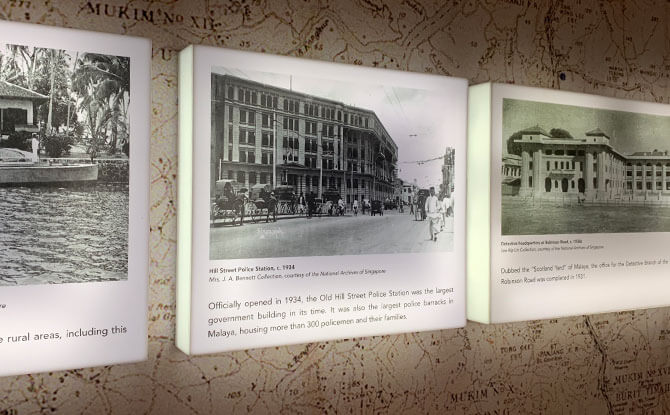 Today, the Old Hill Street Police Station is used as the MCI offices. However, when it first opened by 1934, it was the largest police barracks in Malaya. At one time, it was the home address for more than 300 policemen and their families.
---
Women Have Been Serving in the Police Force since 1949
After World War II, the police force was built up again. These included different branches such as the Volunteer Special Constabulary, which is made up of civilian volunteers, and the Gurkha Contingent, which was formed in 1949.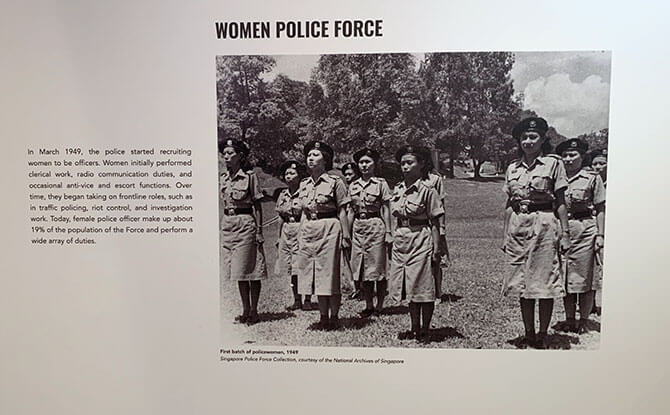 In March 1949, the Singapore Police Force started to accept women into its ranks. Today, women police officers make up around 19% of the Force.
---
Kidnappings were common in the 1960s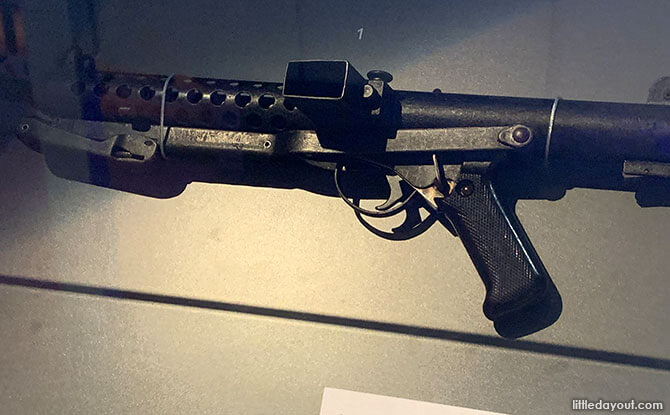 We hardly ever hear of kidnappings nowadays. However, in the 1960s, the rich of Singapore lived with the threat of kidnappings. Kidnappers were also well armed with firearms. One notorious kidnapper was Loh Ngut Fong, whose prominent victims included C.K. Tang, the founder of the Singapore department store, and Shaw Vee Meng. Finally, on 11 November 1968, Loh met his end when 350 police officers and men made an assault on his hideout at St Heliers Avenue after a seven-hour siege.
---
Blood stains can be detected even when washed away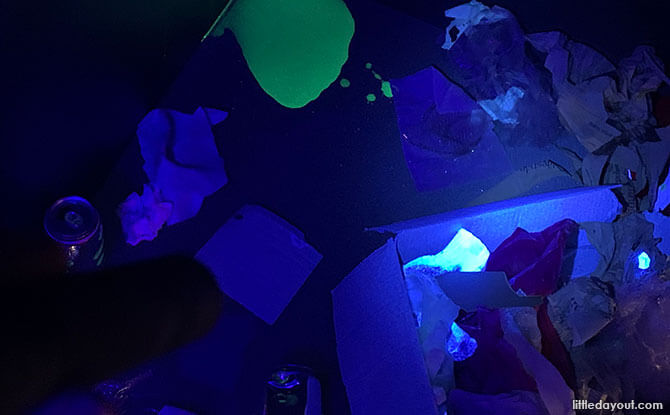 Blood contains iron in haemoglobin. Even if the stains have been cleaned away, trace amounts can still be detected by using a chemical known as luminol. This reacts with the traces left behind to emit a bluish glow when shone on with a UV torch.
For those who watch the TV series CSI would already know it but you can try it for yourself in a specially darkened room at SPF200 Exhibition: Frontier Town to Safest City at National Museum of Singapore.
---
Police changed their shooting style in the 1970s
Before the 1970s, the police made use of the cross-draw method where they would have to reach across their body with their firing hand to reach their gun and draw it out from the holster. For example, a right-handed shooter would have the gun holstered on the left hip.
In the 1970s, this was changed to the FBI-shooting or quick draw style. The gun would be holstered on the same side as the shooting hand. This allowed policemen to draw out the weapon faster.
A "shooting station" at SPF200 Exhibition: Frontier Town to Safest City let's you try out both styles to see which is faster.
---
Crimewatch is more than 30 years old
The first episode of Crimewatch aired on 30 November 1986. The info-educational programme appeals for help on unsolved crimes. Within minutes of airing, a viewer called the Police with a tip that held to the solving of a murder case.
Singapore Police Force now has many different jobs which help keep Singapore safe
GRF, PCG, PTU, STAR, CPU, APD. All these acronyms stand for different jobs and roles within the Singapore Police Force. You can learn more about each of them at the exhibition.
Over the last 200 years, the Singapore Police Force has truly evolved and grown. From 12 men in 1820 to a modern, professional force in 2020. The exhibition pays fitting tribute to the men and women, both past and present, who have helped to make Singapore one of the safest cities in the world.
---
SPF200 Exhibition: Frontier Town to Safest City
Where: National Museum of Singapore, Stamford Gallery & The Concourse Level 1
When: 6 Feb to 17 May 2020, 10 am to 7 pm
Free Admission