We're all aware that babies and kids have delicate skin that requires gentle care. This means body washes, shampoos and creams free of harsh cleansing agents that strip skin of moisture, excessive fragrance and chemicals or preservatives that could trigger adverse reactions. Read: redness, itching, skin flaking, discomfort for the poor tot and lots of anxiety for mom and pop.
Some little ones are also afflicted with extra sensitive skin or eczema that could flare up in response to irritants or allergens, making the task of choosing suitable toiletry products for them even tougher.
The good news for parents is that the pool of baby toiletry brands tailored for sensitive and fragile skin has been growing. Besides the handful of familiar drugstore brands, there are many other labels you can consider. Some are new entrants to the field, some have been under the radar, and a few are offshoots of adult brands that specialise in gentle formulations for troubled skin.
---
Baby Toiletry Brands
A Tapir's Tale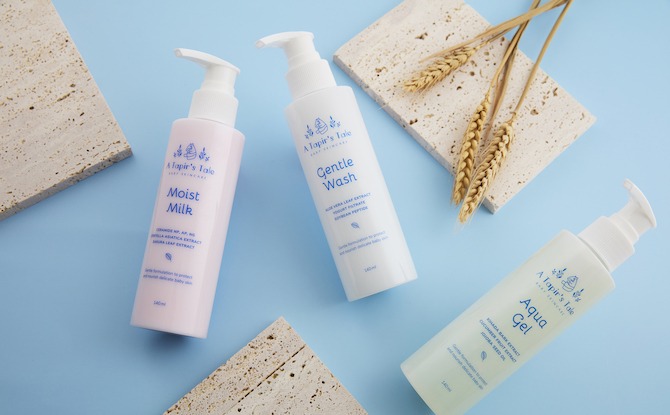 This newly launched brand by Singaporean mum, Charlene Ng, is based on high-quality botanicals and proven actives like ceramides and sodium hyaluronate. A former beauty consultant and skincare trainer with a diploma in beauty therapy, Ng created her label to help address the common skin issues like baby acne and eczema caused by our hot climate and urban environment. Products are made in Japan where the majority of plant ingredients used are grown, and they're free of colouring, synthetic fragrances, alcohol and parabens. Only one type of essential oil is used – Damask rose, known for its benefits for sensitive skin. The formulations are suitable for all ages and smell divine, so parents can enjoy them too.
---
-- Story continues below --
Try: Aqua Gel, $34; Moist Milk, $37
Shop
---
Bzu Bzu
This local brand's name is short for 'bisou', French for 'kiss'. Made to be gentle enough even for newborns, its products are pH-balanced, hypoallergenic and free of irritants and chemicals such as parabens, sulfates, alcohol, silicone and formaldehyde. The baby range for newborns to three-year-olds is uses mostly natural ingredients and plant extracts, while the kids range is boosted with vitamins and nutrients to promote healthy skin. Besides bath and body products, the brand also offers homecare items like laundy detergent and softener, baby accessories cleanser and baby wipes.
Try: Happy Kids Body Wash, $9.90; Cooling Baby Lotion, $6.90
Shop
---
Klorane BeBe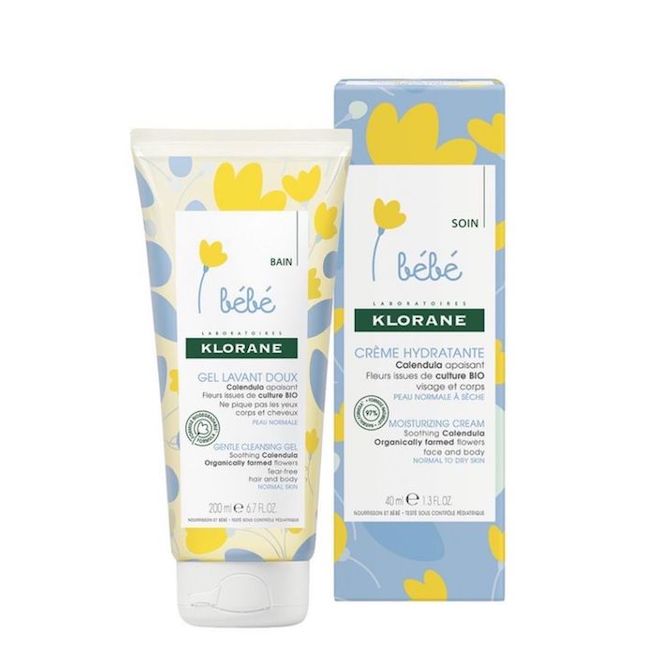 We know it as one of the top botanical haircare brand in drugstores. But this French label has also directed its extensive know-how about plant ingredients towards baby care products. The central ingredient used in Klorane BeBe is calendula, a plant famed for its skin-soothing and healing effects, plus its antifungal and anti-bacterial properties. The range is not huge at the moment, but covers essentials like bar soap, body wash, baby powder and diaper rash cream.
Try: Gentle Cleansing Gel, $15.20-$29.90; Eryteal 3-In-1 Diaper Change Ointment, $17.30
Shop
---
A For Apothecary
Also a local outfit, this brand came about from founder Jingyi Yang's search for a natural, non-steroidal baby balm for her son's eczema. Its very first offering, the Baby Balm, is loaded with moisturising and soothing stuff such as jojoba and coconut oil, shea butter and calendula. It tackles everything from dry, flaky skin and baby acne to diaper rash, cradle cap and cracked nipples. All its products consist of no more than seven ingredients – some of which are organic, all of which are from sustainable and ethical sources. They're also free of 26 skincare allergens listed in EU cosmetic regulations. On top of baby care products like bath soak and massage oil, the brand also offers goodies for mummies, including clay masks, face oil and an anti-stretch mark oil.
Try: Baby Balm, $22.90; Anti Stretch Mark Oil, $88
Shop
---
Bioderma ABCDerm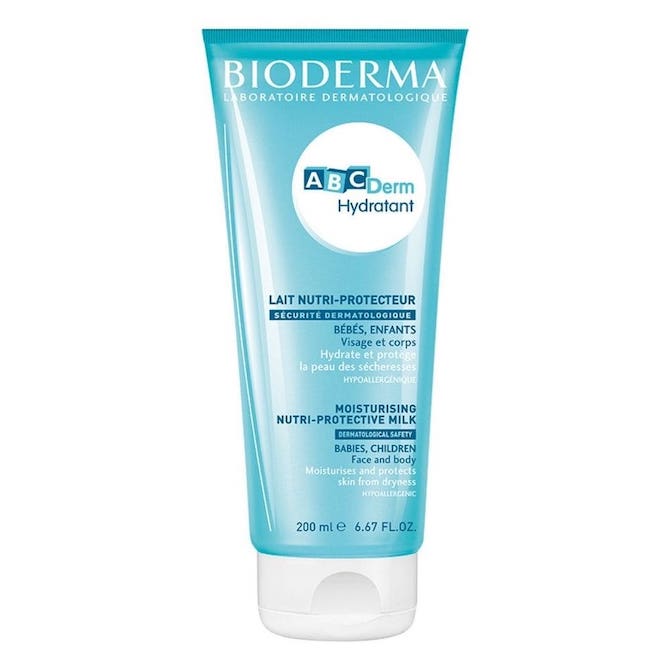 Many of us are already fans of this drugstore staple's micellar cleansing water which, it could be argued, kicked off the whole micellar craze here in the first place. All its products – from cleansers and moisturisers to sunscreens – are known to be ultra gentle, soothing and hypoallergenic, and its ABCDerm dermo-paediatric range is no different. Made to be safe and friendly to baby skin, the products are especially suited to cases of eczema or sensitivity as they are formulated to preserve the skin ecosystem and restore its balance.
Try: Micellar Water for Bottom/Face/Eyes, $15.90; Moisturising Nutri-Protective Milk, $25.90
Shop
---
Derma365
This Australian brand for sensitive skin has offerings for the whole family, from skincare for the adults to bath and body care for babies. Products are extremely mild so as not to aggravate eczema or reactive skin, as well as being pH-balanced, hypoallergenic and non-comedogenic. What they don't have: soap, colourant, fragrance, fragrance, parabens, sulfates and potential skin-cloggers like lanolin and mineral oil. Products are formulated tested by Baxter Laboratories, which has a track record for developing award-winning skincare technologies, so you know they're legit.
Try: Baby Shampoo, $5; Baby Body Lotion, $5
Exclusively at Guardian
---
Against24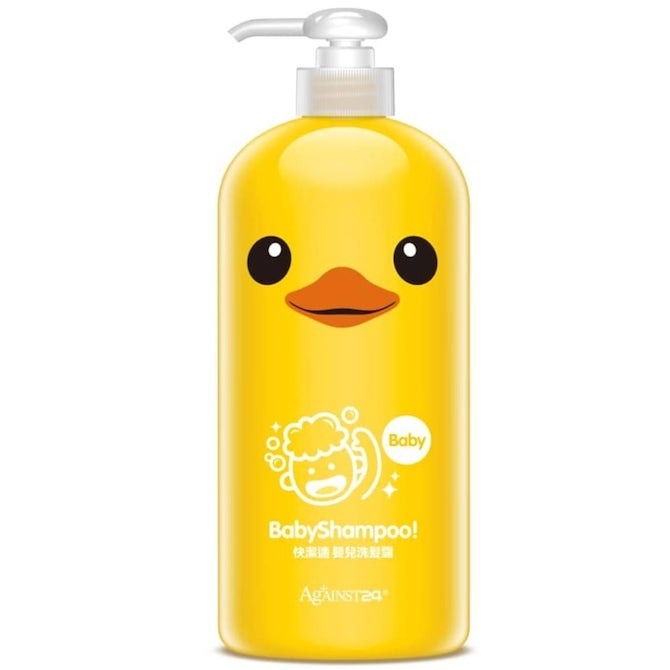 You may not have heard much about this brand from Taiwan, but odds are you'd have come across its colourful, eye-catching products when browsing at the supermarket or beauty stores. The rather odd name refers to the products' promise to provide skin with anti-bacterial protection for up to 24 hours after use, thanks to the brand's patented anti-bacterial agent which is said to be 99.999% effective – very handy in these times when hygiene is paramount. The ingredient has been approved by Taiwan's Ministry of Health and Welfare and the US Environmental Protection Agency, and all the products are free of alcohol, preservatives and soap.  Besides kids body wash and shampoo, the brand also offers anti-mosquito spray, mouthwash and hand soap.
Try: Anti-Bacterial Rubber Duck Baby Shampoo, $11.20; Anti-Bacterial Power Panda Body Wash, $11.20
Available at selected NTUC FairPrice supermarkets, BHG and Watsons
---
Theo10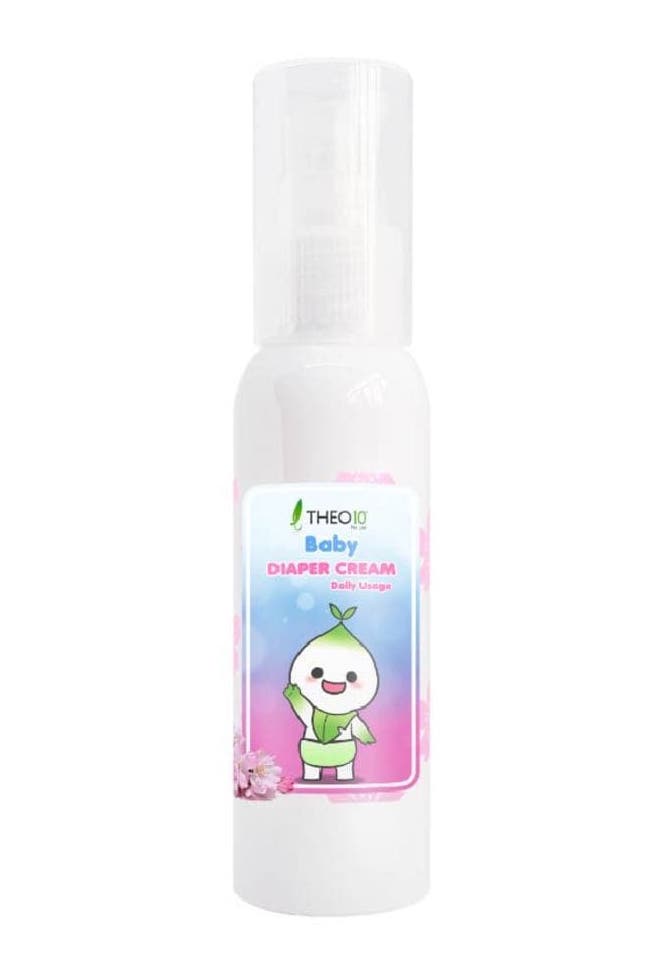 This homegrown company prides itself on 100% natural skincare and health products made from herbs and essential oils. It works with research institutes like Temasek Lifesciences Laboratories and regional universities to develop its products, which are made here in Singapore. For now, its baby care range consists of a soap-free shower gel, a non-sticky diaper cream and a moisturising lotion suitable for newborn and eczema-prone skin. The brand also has a child-friendly eczema cream and a steroid-free lotion that helps to repair skin after outbreaks. There are skincare products for adults too, and personal care items like hand and mask sanitiser, insect repellent, muscle rubs and hand wash.
Try: Baby Diaper Cream, $19.50; Theo10 Eczema, $19.50
Shop
---
Rivadouce Bebe
This French brand boasts some serious credentials, with its products being used in almost half the country's maternity wards and 3,000 day-care centres for over 45 years. Up to 98% of the ingredients used in each product are of natural origin, with soothing lotus flower extract figuring heavily in many of them. Dermatologist tested and hypoallergenic, they contain zero alcohol, parabens, phenoxyethanol or essential oils.
Try: Cleansing Water, $19.50 – $29.50; Shampoo And Shower Gel, $25
Shop