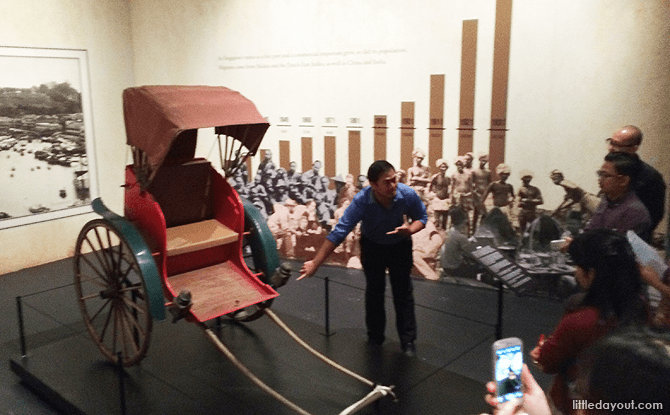 SINGAPURA: 700 Years, a new exhibition on Singapore's history opens at the National Museum of Singapore today, 28 October 2014.
Tracing Singapore's roots from a fishing village in the 14th century till the 1970s, visitors will be taken through key milestones in Singapore's history. Visitors can view the busy streets of colonial Singapore, get a glimpse into the dark days of the Japanese Occupation and immerse themselves into the post-war events that led to Singapore's merger with Malaysia and subsequent independence.
There is even a mock-up of a HDB apartment from the 1970s, complete with a rotary dial phone and an old TV-in-a-cabinet. Kids can imagine what it was like in the days when playgrounds did not come with soft, padded floorings while spinning around on a bright, yellow, old-style merry-go-round.
The work of archeologists will also be showcased as part of the exhibition. Artifacts discovered from various archeological digs around Singapore are on display.
---
-- Story continues below --
Dioramas Back on Display
In a blast from the more recent past, three of the Museum's well-loved dioramas that were part of the Museum's presentation in the 90s have been incorporated into the exhibition.
"SINGAPURA: 700 Years is really an exhibition for the entire family to learn about our 700-year history through a holistic, immersive and multi-sensory experience. Visitors will virtually 'jump into an exciting storybook' of Singapore's history, walking through the exhibition and experiencing what it might have felt like then," said Angelita Teo, Director of National Museum of Singapore.
With the closure of the Museum's Singapore History Gallery from 3 November, SINGAPURA: 700 Years will be one of the exhibitions open during the Museum's revamp.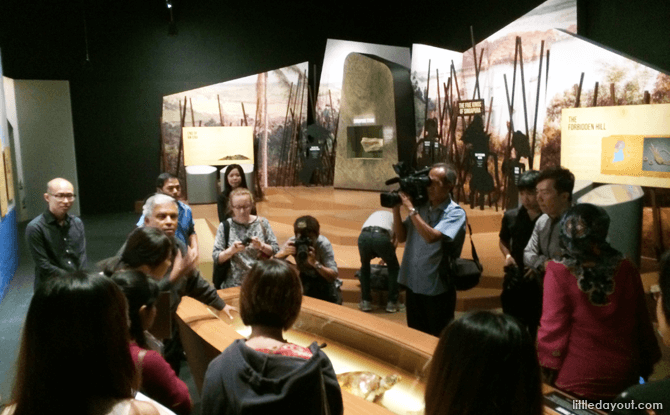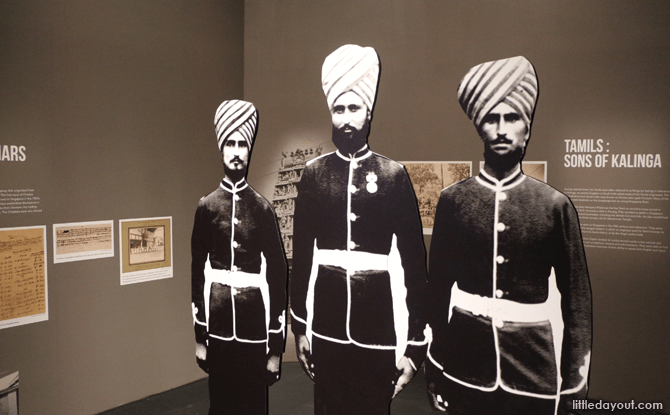 SINGAPURA: 700 Years
Dates: Tuesday, 28 October 2014 to Monday, 10 August 2015
Venue: Exhibition Gallery 1 and 2, basement level of the National Museum of Singapore.
Opening Times: Daily from 10am to 6pm.
Price: Free for Singapore Citizens and Permanent Residents, S$6 for foreign adult visitors and S$3 for foreign student and senior citizen visitors.