"The human mind once stretched by new ideas never goes back to its original dimensions."
This saying by Oliver Wendell Holmes decorates the walls of the Science Centre Singapore's hall as you enter in and aptly summarises the mission of the centre.
The Science Centre Singapore, with its seemingly endless maze of corridors and rooms, is a mainstay of many a childhood memory. For the child, the constellation of glowing buttons and knobbly levers seem like a wonderland; one that welcomes curious hands to twist, turn and tug at them.
Part of the Science Centre Singapore's charm is in not knowing what lies around the corner in its many halls and corridors.
As the Science Centre Singapore continually updates its exhibits, there is always something new for kids to explore and learn on every visit. With 11 themed zones in the centre, the sheer number of exhibits can be bewildering. We take a look here at some of our favourites. Be sure not to miss any of them during your visit to Science Centre Singapore!
1. The Mind's Eye: Head on a Platter
This hall of optical illusions greets visitors as they step through the turnstile. In a quiet corner of the hall is an unassuming table with a platter of fruit on it. Don't be fooled, step closer and find out what it really serves up!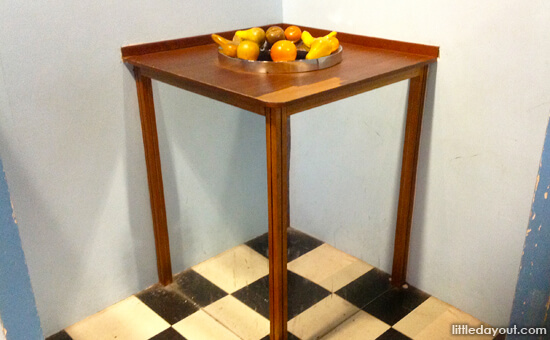 2. The Atrium: Air Cannon
Forget Einstein climbing up and down to get your attention at the main Atrium. Head to the second floor and take your best shot at the targets suspended above with the bright yellow air cannons along the corridor.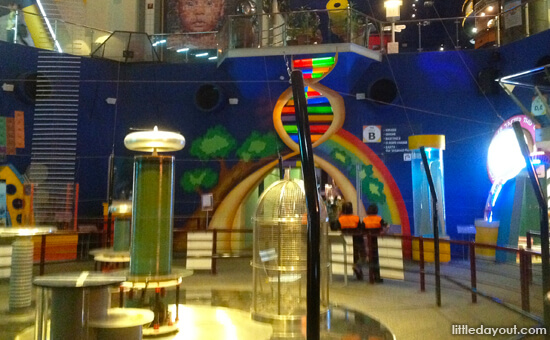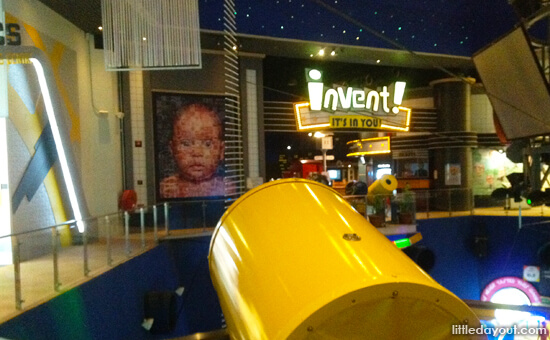 3. Mathematics – Everywhere & Everything: Rollercoaster
Send a ball rolling down an undulating ramp. For young kids, it's a fun, hands-on activity and a great way to introduce them to gravity.
4. Sound: Hot Air Organ
Create music with science. Heat up a metal gauze and tug on a string to make a musical tone come to life. With this hot air organ, the whole family can get involved in creating music together.
5. Marine Alcove: Frog's Voice
Get your kids to do their best "Kara-croak-kay". Imitate a frog and watch sound get transformed into visual images.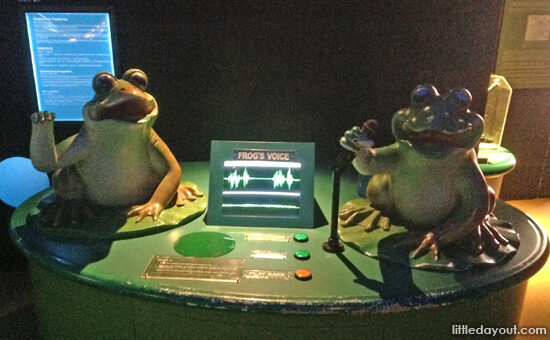 6. Genome: 3D DNA
What are we made of? Get a view of DNA through 3D glasses and find out more about genetics and decode what we are made of.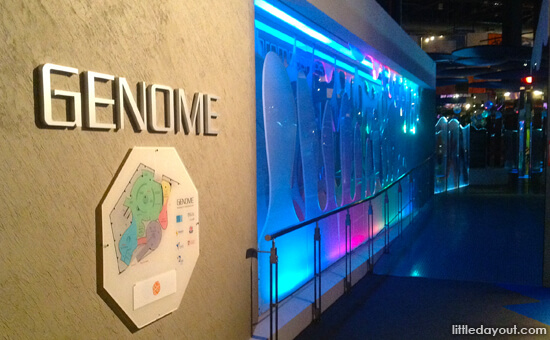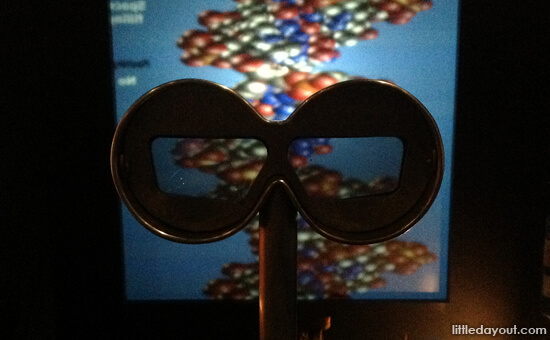 7. Living with Viruses: HFMD
Ever get tired of telling your child to stop putting their hands into their mouths? At this exhibition, you can show them why. Go CSI as the lights go off and the invisible turns visible.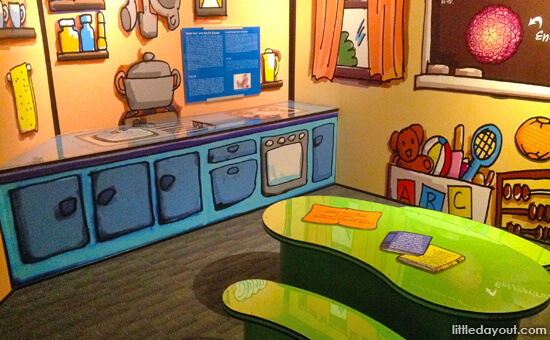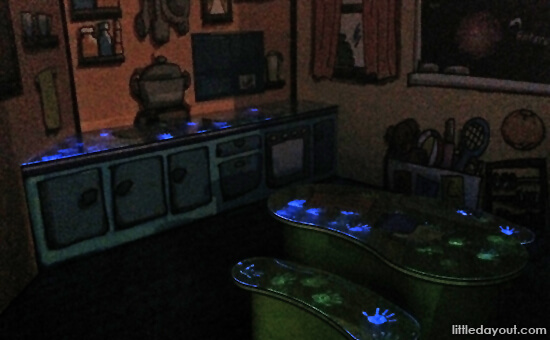 8. Earth Our Untamed Planet: Experience a Quake!
Get a taste of what it is like to be caught in an earthquake. This simulator brings science to life as you can experience three different types of quakes, complete with swaying pictures and swinging lamps.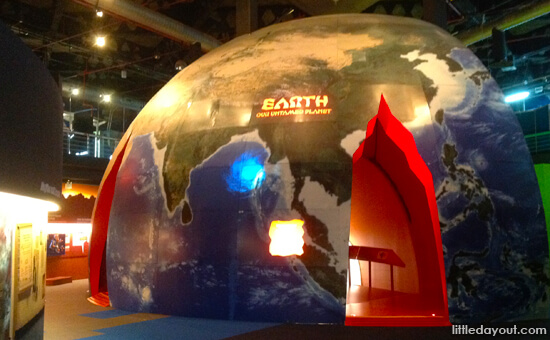 9. Climate Change: The Greenhouse Effect
Children are being taught the 3 Rs in schools today but what better way to bring the impact of global warming to life that to experience it firsthand – literally.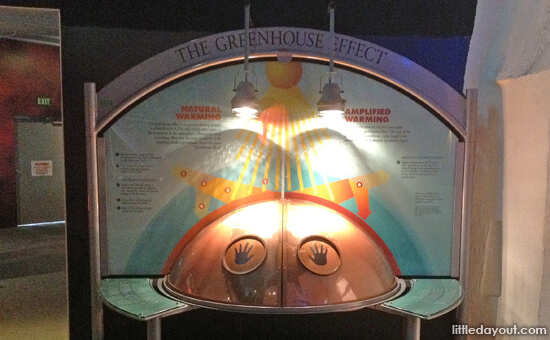 10. Uniquely You: Body Mirror
"Mirror, mirror on the wall, what is inside of us all?" Get a glimpse inside the body with the help of computer animation and Xbox Kinect-like technology that shadows your body movements.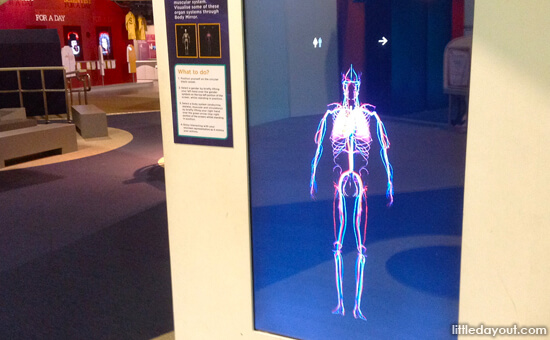 11. Invent It's In You!: Wall Maze
There are games and gadgets aplenty in this second floor exhibition hall. The Wall Maze is one where kids can get creative. Using pipes and tubes, they can design their own vertical race track on a magnetic wall and send a ball rolling down from the top of the race course to the bottom.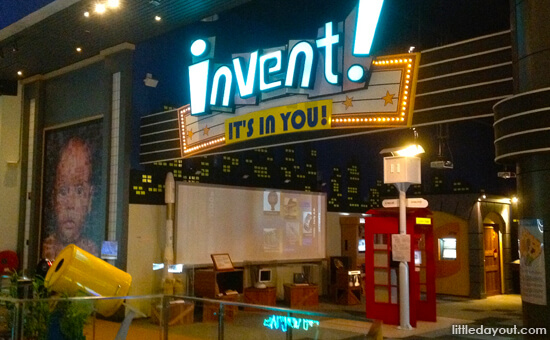 How To Get There
You can also go to Science Centre Singapore for more information.