Before it closed back in 2019, the Singapore Philatelic Museum was one of our favourite museums. Even though, stamps may seem a bit antiquated in today's digital age, the family-friendly museum always found a way to present them in an interesting fashion. Now, it has been revealed that, when it reopens in 2021, the Singapore Philatelic Museum will be a dedicated children's museum!
Singapore Philatelic Museum as a Dedicated Children's Museum
The new Singapore Philatelic Museum will be devoted to exploring different themes, such as heritage, culture and contemporary issues. These will be presented in child-friendly ways and complemented with children-focused programming throughout the year.
As a children's museum targeted at those aged 12 and below, it will serve as a "starter museum" to introduce young ones and their families to the museum-going experience.
The museum will feature artefacts, hands-on displays and role-play activities to create an engaging experience. Through its permanent galleries, it is envisaged that young ones will be introduced to Singapore's history and even the treasures uncovered on Fort Canning Hill.
---
-- Story continues below --
Among the refreshed exhibits at Singapore Philatelic Museum will be one entitled Happy Birthday, Singapore. This will allow children to experience planning the National Day Parade. Kids can will also be able to try running a neighbourhood Post Office at the refreshed museum.
Stamps – A Window to the Past
The Singapore Philatelic Museum will make use of its existing collection as part of the new children's museum. Stamps and other philatelic material will be used as educational resources in the refreshed permanent and special exhibitions.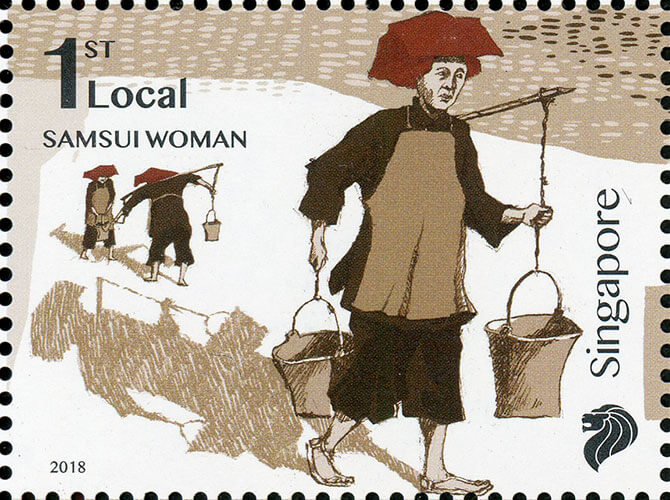 For example, there are stamps which highlight Singapore's early trades, maritime history, and postcards which show activities along the Singapore River along with other materials which chart the course of Singapore's history.
Singapore Philatelic Museum Reopening in 2021
The refreshed Singapore Philatelic Museum will complement other dedicated children's spaces in Singapore such as National Gallery Singapore's Keppel Centre for Art Education and Science Centre Singapore's KidsSTOP.
We look forward to its reopening in 2021!