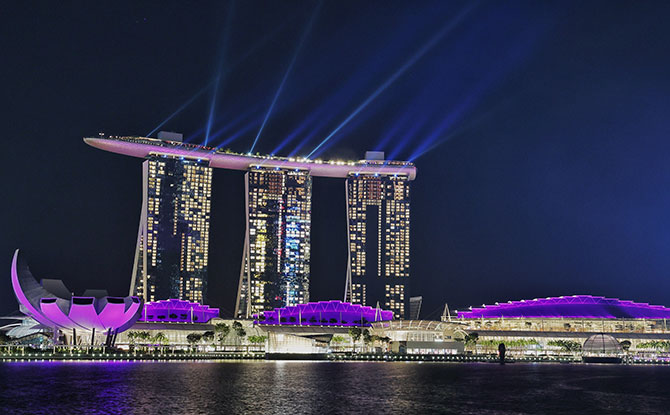 On 21 September 2022, five landmarks around Singapore were lighted up purple and yellow to commemorate World Alzheimer's Day and to champion the dementia cause in Singapore.
---
Singapore Landmarks Light Up to Raise Awareness about Dementia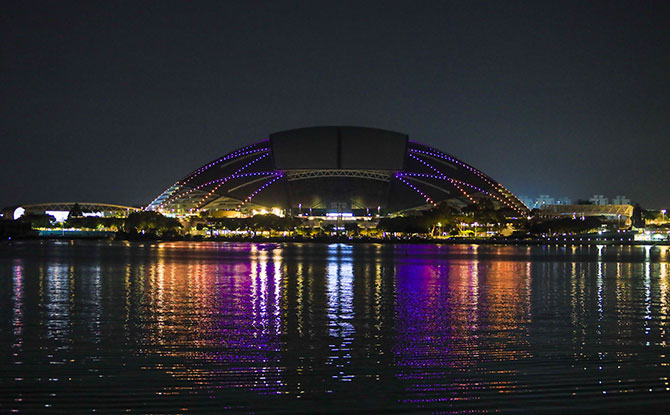 Esplanade – Theatres on the Bay, Marina Bay Sands, National Gallery Singapore, Singapore Flyer and Singapore Sports Hub turned purple and yellow for the evening on 21 September. Purple is the colour associated with dementia and yellow represents positivity.
The light-up was organised by Dementia Singapore, the country's leading organisation in dementia care, and is in support of the Dementia-Friendly Singapore (DFSG) movement by the Agency for Integrated Care (AIC). 
It was part of Dementia Singapore's efforts to raise awareness about dementia and the people impacted by it, including caregivers and family members.
What is Dementia
Dementia is a general term that describes a wide range of symptoms including loss of memory, difficulties in communication and problem-solving, and other reduced cognitive abilities that are severe enough to interfere with daily life. Types of dementia include Alzheimer's disease, vascular dementia, Lewy body dementia, and frontotemporal dementia. 
According to the Well-being of the Singapore Elderly (WiSE) study led by the Institute of Mental Health in 2015, one in 10 people aged 60 and above may have dementia. Locally, there are an estimated 100,000 people in Singapore who have dementia, and that number is rising. 
---
Dementia Advocacy Efforts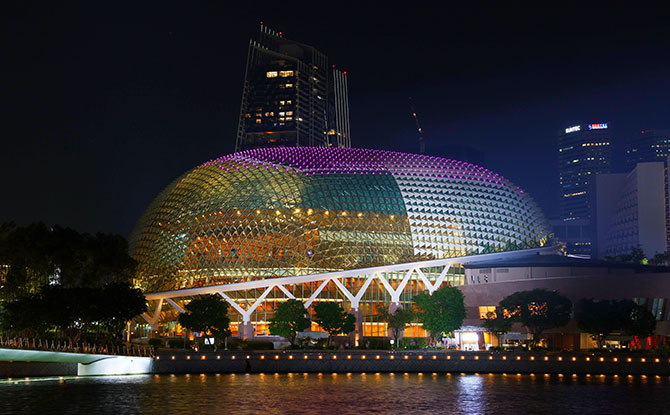 Dementia Singapore CEO Jason Foo, "We are grateful to have Esplanade, Marina Bay Sands, National Gallery Singapore, Singapore Sports Hub, and Singapore Flyer champion the dementia cause this year by lighting up these iconic national monuments to amplify our dementia advocacy efforts." 
Ms Grace Low, Head, Customer and Community Engagement and Lead, Accessibility Taskforce, The Esplanade Co Ltd, said, "At the heart of Esplanade's vision to be an arts centre for everyone, is making sure that the arts is accessible for as many people as possible. We work closely with persons living with dementia through our community engagement programmes, and here at the centre, all our staff are equipped to offer assistance if they encounter someone with signs of dementia. As Singapore's first Dementia-Friendly Arts Venue and a Dementia GTP (Go-To-Point), we are proud to light up our domes in purple and yellow, in support for this cause."