Chocolates are a popular gift at Christmas time, and you want to get some extra special ones, you can pay a visit to the Koko Black pop-up kiosk at Jewel Changi Airport, from now till 15 February 2023.
---
Koko Black Chocolates from Melbourne
Handcrafted in Melbourne, Australia, Koko Black's chocolates are free of artificial flavours, colours and preservatives, and made from the finest ingredients.
If you are looking to get some premium chocolates as gifts, Koko Black's selection, brought in by Australian speciality grocer Surrey Hills Grocer, may be just what you are looking for.
---
Christmas Gifts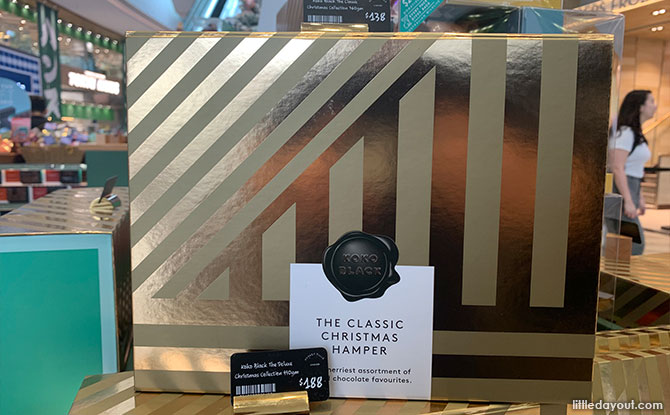 ---
-- Story continues below --
Koko Black's Classic Christmas Hamper ($138) and Deluxe Christmas Hamper ($188) offer indulgent luxury with a selection of treats and goodies packed inside.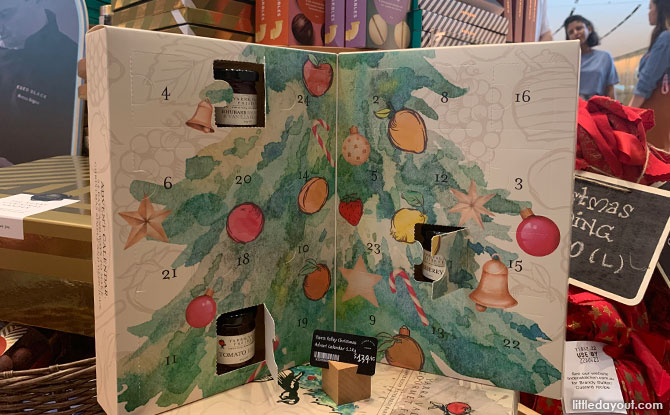 Advent calendars are always popular, especially with chocolate lovers who are counting down the days to Christmas. A Very Koko Advent Calendar ($49.90) offers something to look forward to each day. Or, for a surprising "spread", there is the Yarra Valley Christmas Advent Calendar ($139.90) that provides a taste of Melbourne.
---
Festive Chocolate Flavours
Other seasonal flavours that are available from Koko Black for Christmas include Pavlova Bites, Christmas Classic Pudding and Mulled Wine.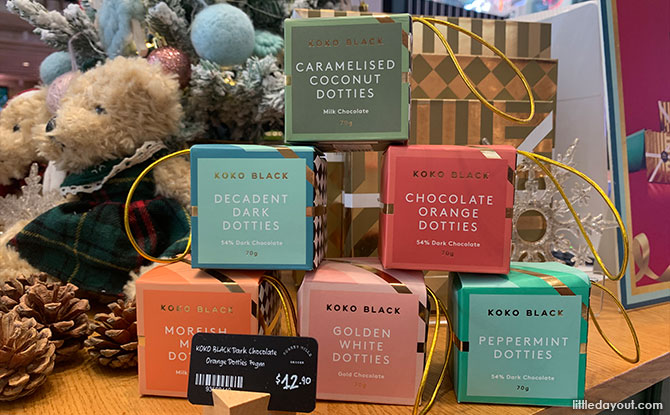 We liked the little cube boxes of chocolates ($12.90 each) that can be hung up as ornaments to decorate the Christmas tree – if they don't end up being consumed first.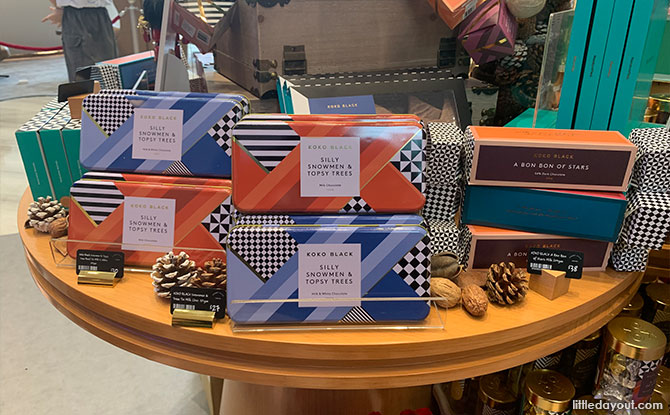 Other chocolates that would make good Christmas gifts include Koko Black's Silly Snowmen & Topsy Trees ($27), available in milk chocolate and milk & white chocolate boxes.
If you are looking for more regular flavours, there are also blocks of chocolate in flavours like A Spectacle of Speculoos and Waffly Wafer ($18 each).
---
Koko Black pop-up by Surrey Hills Grocer
The Koko Black pop-up by Surrey Hills Grocer is located at Level 2 of Jewel Changi Airport, directly in front of Shake Shack. It will be around till 15 February 2023, which makes it available all the way Valentine's Day 2023.