From 8 pm to 10.30 pm, throughout the month of December 2020, the Marina Bay skyline will be illuminated with the Shine a Light display, part of the Marina Bay Singapore Countdown 2021.
---
Shine a Light in December 2020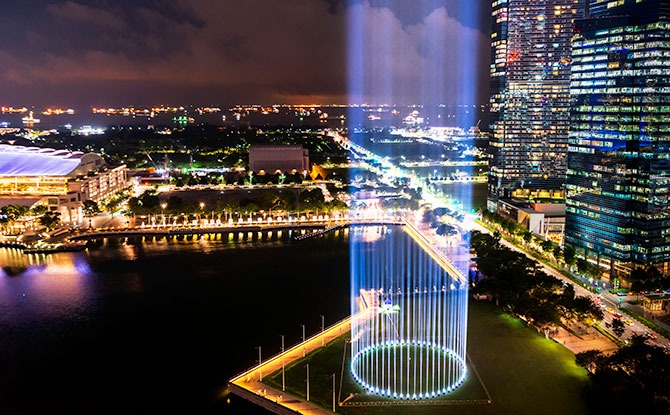 Making its debut on 1 December at The Promontory @ Marina Bay, Shine a Light consists of 60 light beams arranged in a circular formation. These light beams represent the notches of a clock face.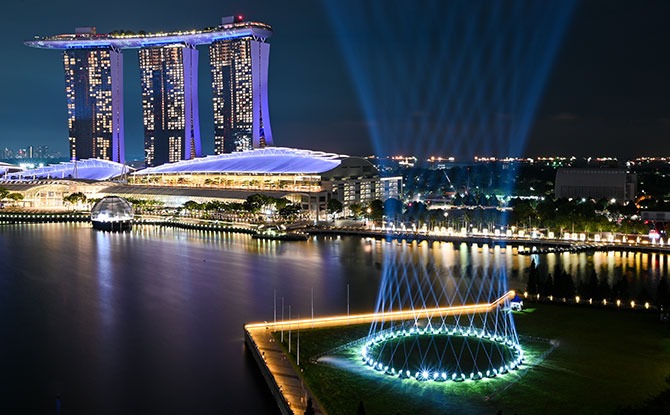 The collective projection of the light rays into the sky are intended to symbolise unity, positivity and resilience.
They represent a guiding beacon that underpins Singaporeans' spirit in navigating through the pandemic and determination to emerge stronger in the new year as a nation.
Marina Bay Light Display Timing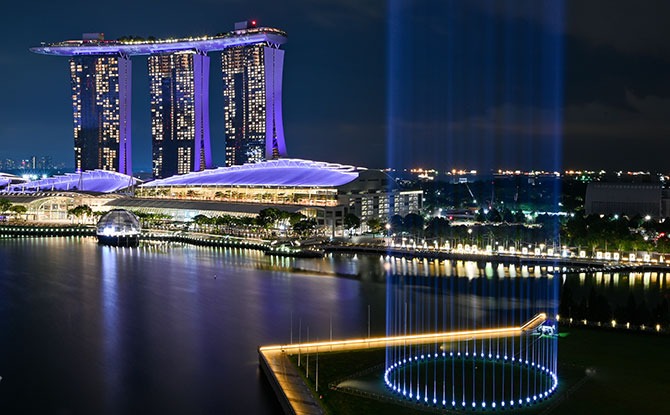 Shine a Light will take place from 8.00 pm to 10.30 pm from 1 to 31 December 2020.
The three-minute light animation, choreographed to symbolise hope and aspirations for a new beginning, will play every 15 minutes.
---
Observe Safety Precautions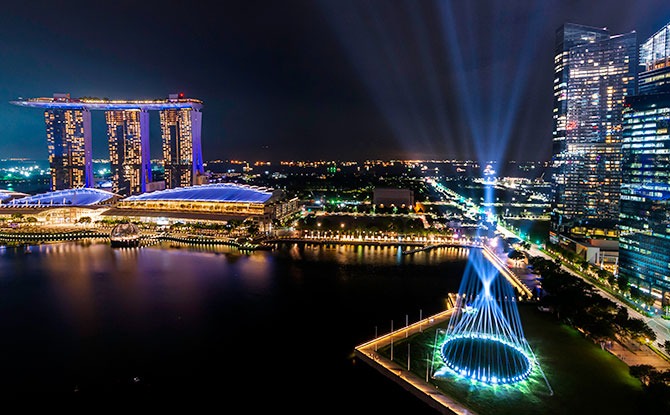 As a safety precaution, in the event of heavy rain or lightning strikes, the light display will cease and resume only when weather conditions allow.
Members of the public can head down to Marina Bay at their preferred timing during the month to enjoy the display. They are advised to adhere to prevailing safe management measures and should consider returning at a later time if the area is crowded.