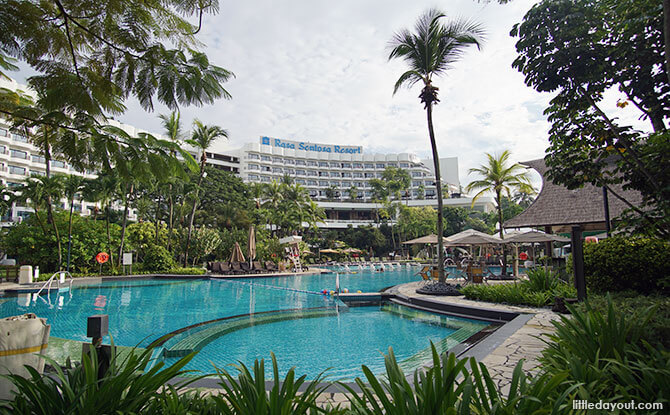 We've all heard about staycations but how about a "daycation"? Shangri-La's Rasa Sentosa Resort & Spa has introduced a day pass package for those who want enjoy its luxurious amenities without the need to stay overnight.
Daycation at Shangri-La's Rasa Sentosa Resort & Spa
To access Rasa Sentosa Resort & Spa's facilities, you would usually have to check-in as a guest. However, for those who wish to escape from the bustle of everyday life for a day, the newly introduced daycation package provides an opportunity to do so without having to stay overnight.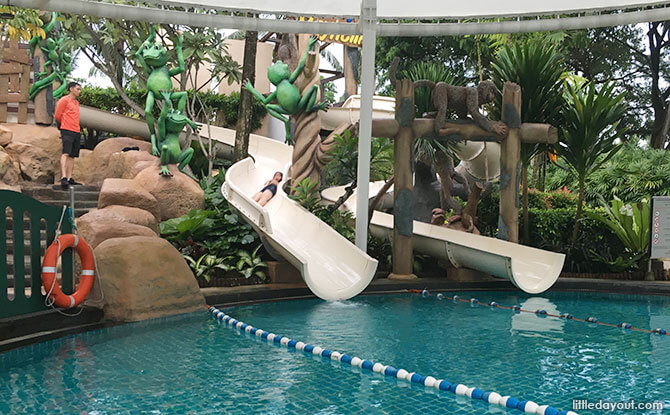 With Rasa Sentosa Resort & Spa's day passes, day-trippers can experience all-day access to the hotel's swimming pool and beachfront from 10 am to 8 pm, or until the sunset at the beach.
---
-- Story continues below --
The Resort's swimming pool includes a children's pool, water slides and splash pad play area.
When not taking a dip in the water, day guests can soak in the rays on the sun beds which line the edge of the pool (and will be kept one-metre away from each other).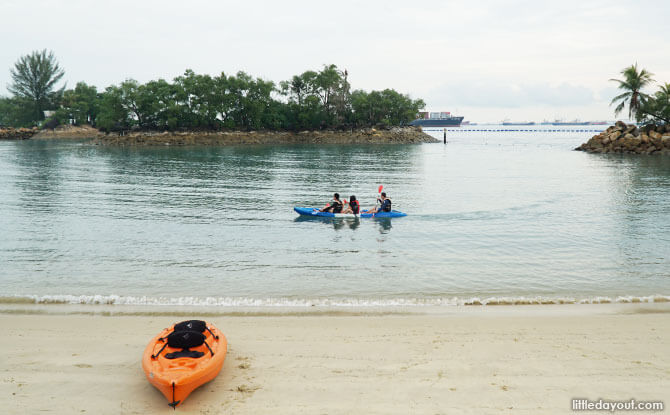 Another activity option is to take part in sea sports such as kayaking, stand-up paddle boarding or pedal boating.
Dining Credits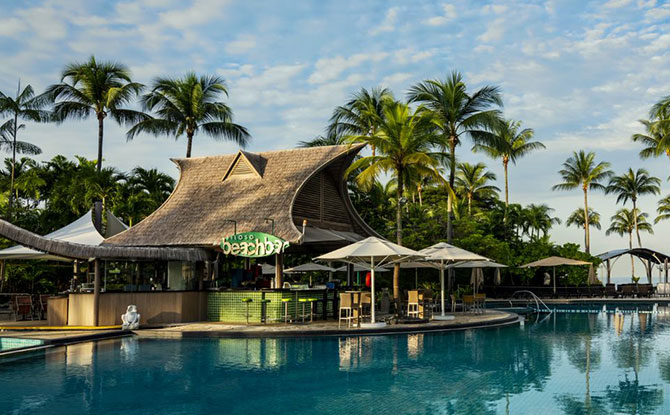 The Rasa Sentosa Resort & Spa Day Pass comes with dining credits. These can be used at the Siloso Beach Bar which serves food and drinks like mini cheese beef burgers, sandwiches, chicken wings, juices, mocktails and cocktails.
Access to the beach and pool area is via a separate entrance, away from the main hotel lobby.
Rasa Sentosa Resort & Spa Day Pass Prices
Prices for the Rasa Sentosa Resort & Spa Day Passes range from $25 for children up to $75 for adults. Dining credits between $15 and $50 are included in the Day Pass.
Preschoolers between 4 to 6 years old need to pay $10. Toddlers 3 and under enjoy complimentary access with every paying adult.
In accordance with the Phase 2 safe management measures, the maximum group size is five persons. Day passes are limited and need to be booked in advance.