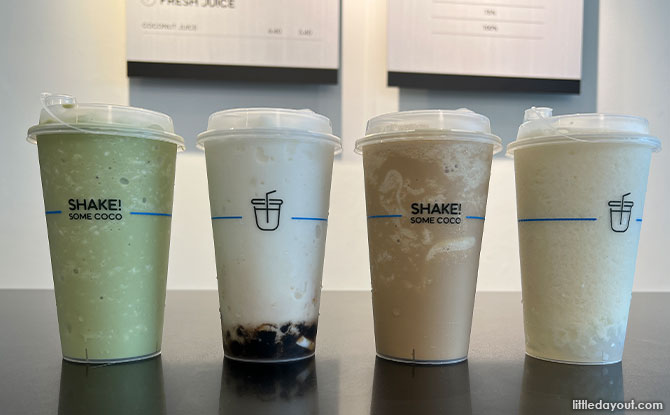 Launching their first outlet at Hillion Mall, Shake! Some Coco is a brand new coconut shake concept store. Here, customers can get a refreshing coconut drink in a series of unique flavours.
Unlike other coconut shake brands, this brand was started by three friends who envisions Shake! Some Coco as the "Arabica" or "Starbucks" of coconut shakes. This can be best represented by the contemporary lifestyle touch to the store's aesthetics.
Their interior is decorated with a micro-cement look, sleek-looking décor and neon signs. They have a mini-show kitchen where customers can get a glimpse of their drinks being made and a welcoming connection counter.
---
-- Story continues below --
Shake! Some Coco Drink Menu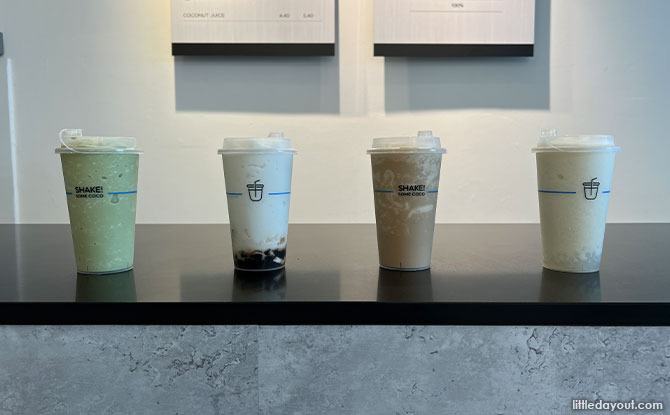 Shake! Some Coco's signature menu offers a series of specially curated flavours that are not commonly found by existing coconut kiosks. Other than the Original Coconut shake, the brand has incorporated local favourite tropical flavours including ingredients such as matcha, mango and durians. They also have two coffee-based drinks for those who wish to get their daily cuppa in a different way.
All drinks come in two sizes, M (500ml) and L (700ml) which can be customised by choosing the sugar level and topped with a selection of toppings, which include aloe vera, brown sugar konjac balls and mango poppers. All ingredients used in the drinks are from plant origins and no animal products are used.
---
Review of Shake! Some Coco Drinks
Here are some of the drinks that we tried.
Coconut Shake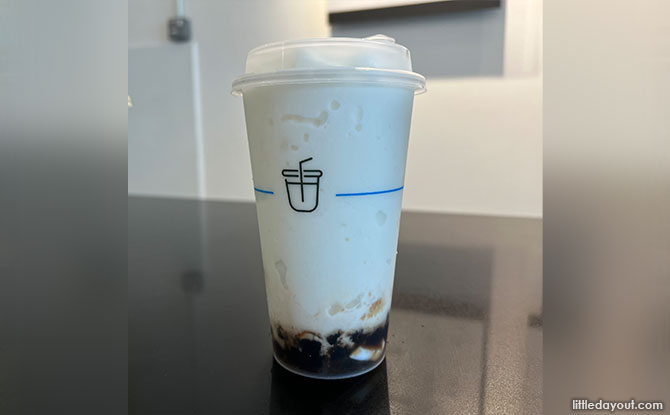 We had this drink at 0% sugar but added some brown sugar konjac balls. The konjac balls were slightly smaller than standard pearls, but it was still chewy and added a good amount of sweetness to the drink.
The texture of the drink is smoother than we expected but we also enjoyed the subtle crunch of the coconut flesh. This drink would definitely be a good thirst quencher on a hot day.
Coconut Lemonade
A unique drink that we were excited to try was the Coconut Lemonade. This drink took us by surprise and ended up being our favourite drink. The sweetness and creaminess of the coconut shake was perfectly balanced with the tart lemonade.
The taste reminded us of a Solero Split ice cream and we highly recommend giving it a try. We added some Nata De Coco bits for additional texture and had it at 25% sugar.
Coconut Matcha Banana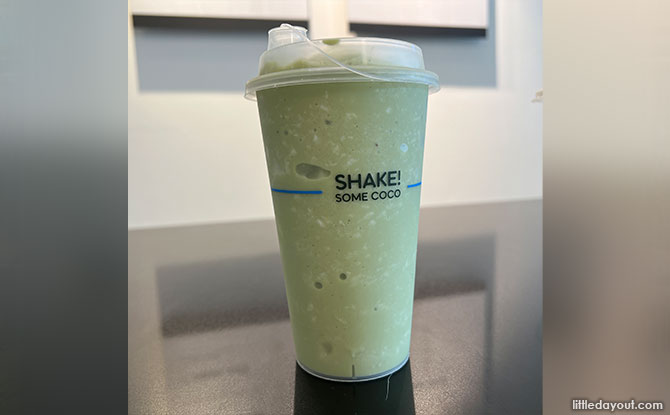 Another interesting combination, we tried the Coconut Matcha Banana shake at 25% sugar. The taste of the banana was much more prominent as compared to the matcha, but it was still a very refreshing drink.
Coconut Americano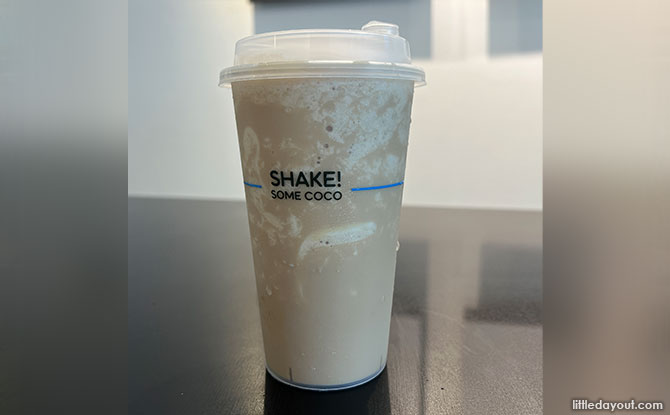 Lastly, we tried the Coconut Americano. We really liked that the coffee was strong and made with beans instead of instant coffee powder. The amount of caffeine in each of the coffee-based shakes is equivalent to a shot of espresso.
This is another drink that we would recommend to those trying Shake! Some Coco for the first time.
---
How to get to Shake! Some Coco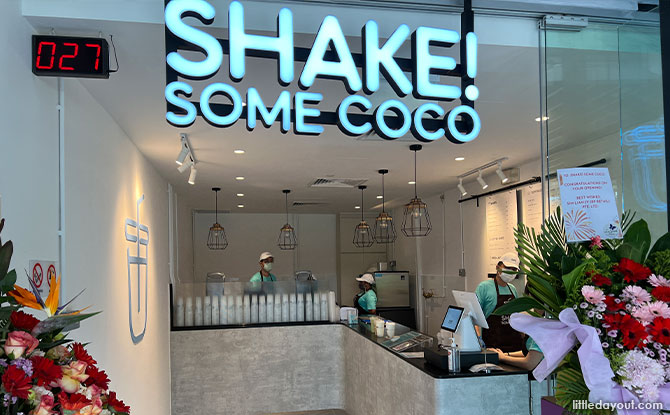 Shake! Some Coco is easily accessible from Bukit Panjang MRT station and is located outside of the mall. They open daily from 10 am to 10 pm. Customers can look forward to the option of getting these coconut shakes delivered to their doorstep via food delivery platforms. For updates, visit their Facebook or Instagram page.
---
Shake! Some Coco
Hillion Mall, 17 Petir Rd, #B1-24 S678278