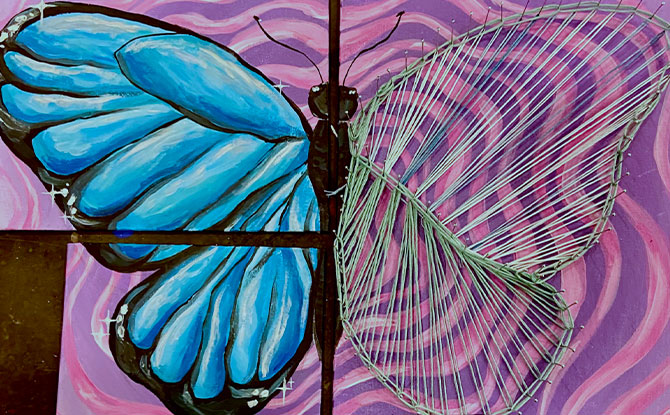 Curated with the aim of combining science and art to create something unique for the community, "Embracing Science with Colors: A Pandemic Story" is a seven day fundraising art exhibition featuring paintings and multimedia installations that represent scientific concepts and mosaics. Visitors can look forward to viewing science artworks by youths that communicate complex science topics in an easy-to-understand manner.
The "Embracing Science with Colors: A Pandemic Story" exhibition is curated by Deko, a social enterprise focused on empowering, engaging and educating youths, and their beneficiaries. The exhibition began as a platform to educate the public on topics related to infectious diseases, and as a means through which children can share their narratives and learnings with the public.
---
Highlights at "Embracing Science with Colors"
There are various interactive installations that are co-created by artists and youth beneficiaries, and there is also an opportunity for audience participation.
One highlight to look forward to is "The Art of Sound". The art station using cymatics is one where visitors can watch their verbal responses to children's narratives and words of encouragement turn into artworks.
---
-- Story continues below --
There is also "Symptoms: A Trilogy" which shares with visitors 'What are the symptoms, and how is it like to get COVID-19 – through fun comics and cool sculptures.
Visitors can also look forward to the activity stations such as none that let participants create their own personalized hand sanitisers from scratch and contribute to the creation with their choice of colours and scents.
---
When to see Embracing Science with Colors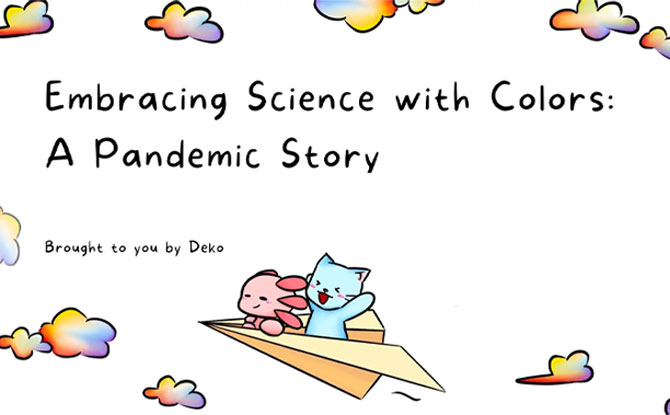 The one week exhibition runs from 16 to 23 April, 11 to 8 pm, at #03-04, *SCAPE and is free to the public. As this is an ongoing fundraising art exhibition, organisers have a fundraising goal of $20,000 and hope that members of the public can consider supporting this cause. There will be merchandise on sale with all profits to be donated to beneficiaries of Children's Wishing Well and Brain Tumour Society Singapore.
For more information, visit the website here.