Ever since the start of the pandemic, all of us in Singapore have been pretty much confined to our island nation. This has led to a lot more interest in exploring our 700+ square kilometres, which makes the Secret Singapore book, by Heidi Sarna and Jerome Lim, a welcomed tome for those interested in hidden spots around Singapore.
Secret Singapore is a part of a series of books by Jonglez Publishing. Other books in the series includes cities like Amsterdam, Florence and Tokyo.
The book comes in a slim format which is easier to slip into a bag or even a large pocket. This makes it easier to bring around and use for reference.
One of the co-authors is Jerome Lim who has been running the Singapore blog The Long and Winding Road since 2008. If you love heritage and have not yet checked out his blog, you should.
---
-- Story continues below --
Jerome's site is full of interesting information about places around Singapore. As history buffs ourselves, it is a website that we enjoy and appreciate. Jerome carries out extensive research into topics about Singapore and its past. These are captured in his detailed blog write-ups.
Jerome's extensive and detailed knowledge about Singapore is put to good use in the Secret Singapore book.
---
Uncovering Secrets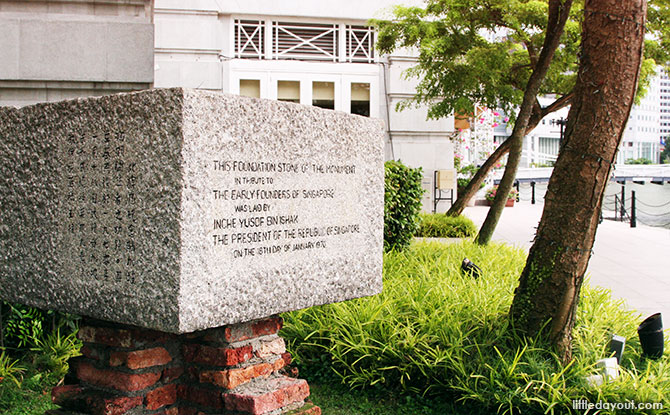 The book is organised by geographical regions such as Chinatown and Tanjong Pagar, and The Heartland, East Coast and Changi.
For each of these, there are a variety of points of interest highlighted. These points of interest serve as "jumping-off points" to delve into heritage associated with them.
---
Review: Secret Singapore Book
This bite-sized format of the book makes it easy to read and you can just jump around to an entry that catches your eye.
Points of interest range from locations such as the NUS Baba House to architectural features such as night soil vents. There are also artefacts such as the Mace of Singapore included. The entries are accompanied by a well-written descriptions and pictures.
Even seasoned explorers should be able to discover something new and interesting in the Secret Singapore book.
Secret Singapore is a good field guide for intrepid explorers who wish to uncover hidden places around Singapore. It also serves as a good reminder that interesting stories can be found all over Singapore. All, we need to do is pause and appreciate them.