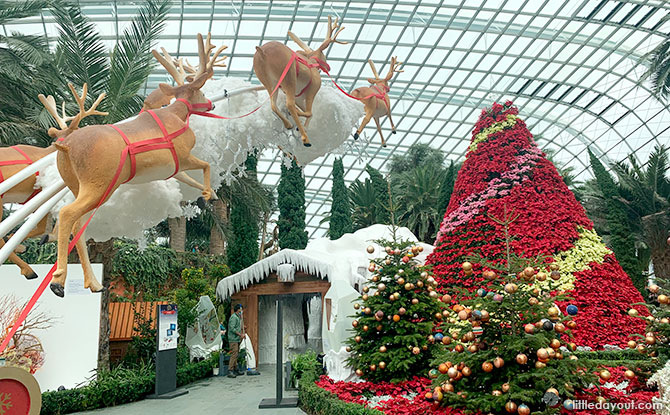 It's beginning to look festive at Seasons of Bloom at the Flower Dome, Gardens by the Bay. The year comes to an end with a floral display that not only pays tribute to yuletide season of Christmas, including a special poinsettia display, but the other seasons of the year as well.
Seasons of Bloom is Gardens by the Bay's finale display, rounding off its 10th anniversary filled with wonderful floral displays.
---
Seasons of Bloom 2022: Poinsettias at the Flower Dome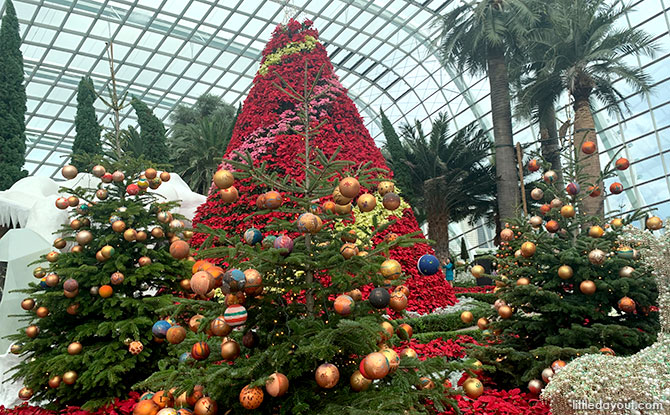 It has become a bit of a tradition to see poinsettias at the Flower Dome during the Christmas season. These red plants are represented at Seasons of Bloom in the form of an eight-metre-tall Christmas tree made up of poinsettias.
---
-- Story continues below --
The display is around six metres in diameter and the stripes have been created by using different coloured poinsettias.
---
Walk into an Ice Cavern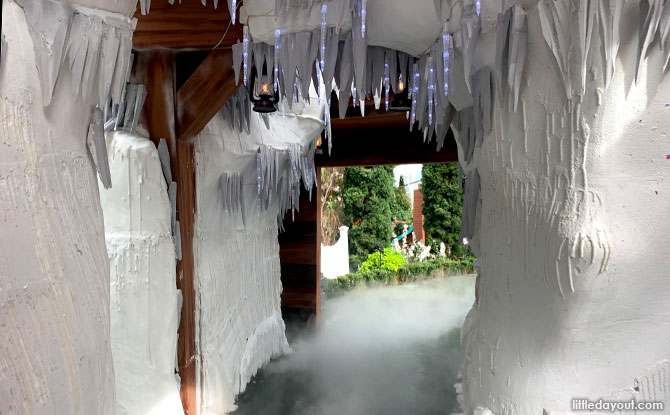 There is also an ice cavern that you can walk into.
Various seasonal blooms have been "frozen" in time in icicle-shaped displays. These displays are a collaboration with Ikebana International Singapore. There are also various flower arrangements around the Flower Field.
Also pause to appreciate the 10,000 Christmas ornaments that have been used in the Seasons of Bloom display. These have been hand painted by beneficiaries from the Salvation Army and volunteers from Gardens by the Bay.
This Christmas display has been created in collaboration with the Embassies of Denmark, Finland, Norway and Sweden – something of a Gardens by the Bay tradition in itself.
---
For all Seasons
Beside winter, the other three seasons are also represented at the Gardens by the Bay floral display.
Admire the pastel hues of Spring, represented in the form of flowers such as the snapdragon. Summertime can be found with delphiniums and brightly-coloured zinnias in bloom. Autumn flowers at the Seasons of Bloom display include sunflowers and dahlias.
A visit to Seasons of Bloom at Gardens by the Bay will have you reflecting on the beauty of nature that can be admired and appreciated throughout the year.
Seasons of Bloom takes place from 10 November 2022 to 2 January 2023.
Get more ideas of things to do for the year-end season in Singapore.