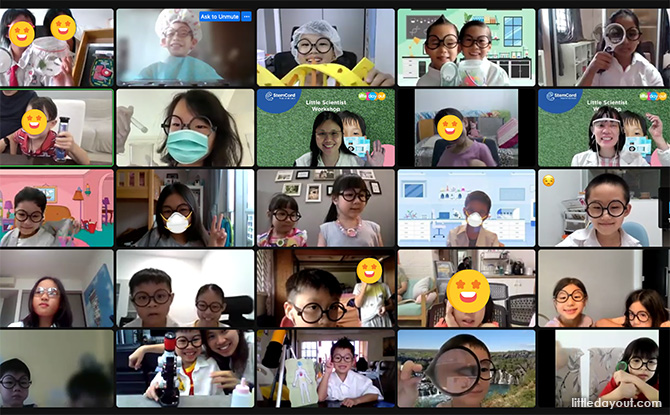 Ever wondered how to make Science come alive for your little ones?
We had about 160 participants and close to 60 families joining in at Little Day Out x Stemcord's Little Scientist Workshop on 9 April 2022. It was a wonderful time for the children and parents. Even grandparents joined in the fun!
We invited all the children to dress up as little Scientists and they wow-ed us with their DNA models, mad scientist hairdo, N95 masks, surgical gloves, lab coats, scrubs, diagrams of cells, magnifying glasses, microscopes and beakers!
---
-- Story continues below --
StemCord's 20th Anniversary Celebrations
As part of StemCord's 20th Anniversary Celebrations, we held a virtual programme dedicated to the learning of stem cells, making of a Foldscope, the paper microscope, and learning to use it to examine various objects and playing games to reinforce the learning.
It was an enriching time for the families who joined us with their children, and even became an intergenerational bonding session for some.
Here are some comments from our participants:
"Excellent experience!"

"It was a great workshop! We managed to assemble the Foldscope finally and saw the tiny details through the lenses."

"More activities like today's please!"
Hands-on Learning and Engaging Little Scientist Workshop
We started with exciting ice-breakers to hone the participants' observation skills. They did well and enthusiastically rose to the challenge – whether it's a spot the difference game or quick quiz on Science.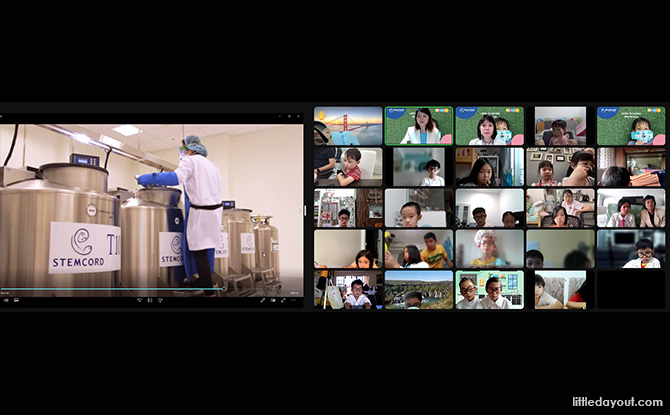 Then we went behind the scenes for a "BTS" tour of StemCord's laboratory to find out more about the power of our cord blood. Did you know that cord blood stem cells can heal over 80 diseases and repair tissue?
The children were curious about cord blood processing and storage, and StemCord's team patiently explained the critical details in very simple terms. The importance of cord blood storage was made known to the children, many of whom have had their cord blood stored at StemCord.
After the StemCord tour, we went on to the hands-on bit of the workshop – Foldscope making!
All of us entered the world of cells, the history of the Foldscope and how this magical paper microscope helped many around the world identify bacteria, solve agricultural issues, reduce disease outbreaks and more. We then started making our Foldscope. This was no mean feat, parents and other enthusiastic caregivers helped the children with the Foldscope. All hands were on deck fixing the microscope that can has a magnification of 140 times!
Participants then took out their specimens to examine with their nifty new tool.
Science is to Better Humankind and Give Hope for the Future
It was a fruitful morning learning about the power of stem cells and seeing how complex organisms are at a microscopic level. We hope this spurred the participants to continue their curiosity, to investigate and explore the world around them and hone the skills needed as Scientists. You never know if the next discovery or invention could come from them.
We thank StemCord for making the event possible and embarking on a meaningful activity for all participants on their 20thanniversary. We are glad to have learnt how the co-founders came together 20 years ago to start this cord blood bank with the aim of giving hope for the future.
If you would like to join us for more activities like these, fill in your details here and we will get in touch with our latest events!
---
Stay in Touch for Future Little Day Out Camps, Events & Outings
If you would like to participate in future Little Day Out camps and outings, do fill in the form below so we can get in touch with you!