"Ding dong", the doorbell rings. The delivery person at the door hands over a box. It is a long-awaited for Sakuraco box, filled with Japanese snacks and goodies, direct from Japan.
---
What is Sakuraco?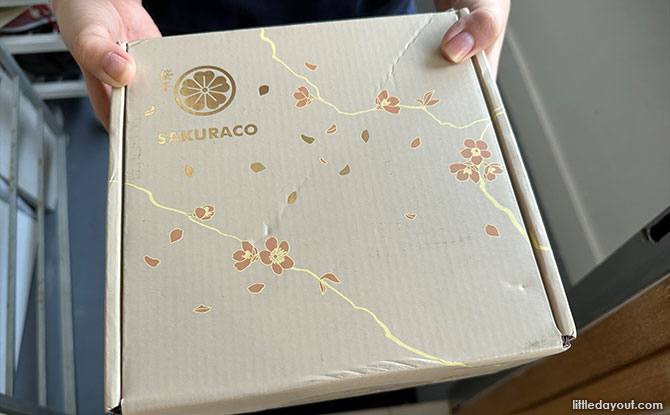 For those who are unfamiliar with Sakuraco, it is a Japanese snack box subscription service. Inside the box are specially curated snacks and candies from Japan, offering a taste of Japan, its culture and traditions.
Each month's box is based on a different theme, showcasing the different prefectures of Japan and their specialties.
---
-- Story continues below --
Based in Tokyo, Sakuraco was started by Ayumi Chikamoto, who also founded Sakuraco's sister brand TokyoTreat.
The brand's focus is on delivering seasonal and locally-sourced treats and snacks to customers around the world.
---
Sakuraco Review: A Snack Box from Japan
This led us to the box in front of us.
We had received Sakuraco's July 2023 edition: Heritage of Nikko. This was based on the snacks found in Nikko City.
Nikko is a small city located in the Tochigi prefecture, around 150 km north of Tokyo. It is the gateway to the Nikko National Park, known for its natural beauty and stunning waterfalls.
Opening the Sakuraco Snack Box, we were amazed at how well packed it was.
All the items were laid out with great attention to detail. Even though there were items like wafers that could be crushed or crumbled, they all arrived in good condition, without any breakage.
However, Sakuraco is not just a box of snacks.
Accompanying the sweets was an introductory note and a Snack Guide. The 24-page guide was printed in full colour, and provided not just an introduction to the snacks but to Nikko City and the sights of the region.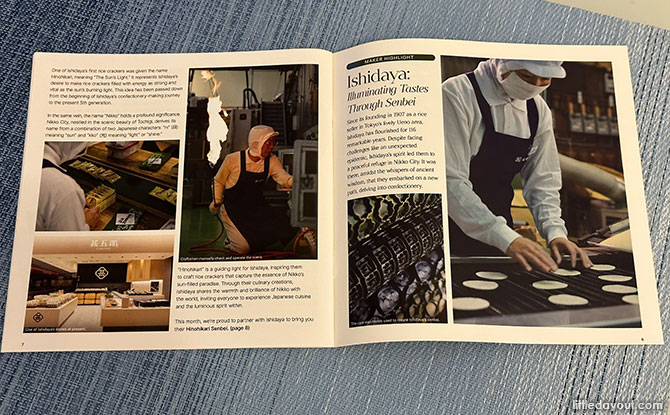 We appreciated how the guide introduced us to some the makers featured in the box.
Ishidaya is a rice cracker maker. It was originally founded in Ueno, Tokyo before it moved to Nikko City.
Their Hinohikari Senbei or "The Sun's Light Rice Cracker" is shaped like the sun and covered with a soy sauce-based coating.
Other crackers that came in this edition of the Sakuraco snack box included a Seven Flavor Sensei, which featured an assortment of flavours, and Soy Sauce Okogemeshi, a cracker that captures the flavour of okoge or the burnt layer of rice that to the bottom of a pot.
All the items came individually packaged.
Another of standout treat we tried was the Salt & Pepper Yuba Chips.
Yuba refers to thin "skin" or film that forms when soy milk is heated. This is dried to create thin sheets of yuba and flavoured with salt and pepper.
Nikko is known for its yuba.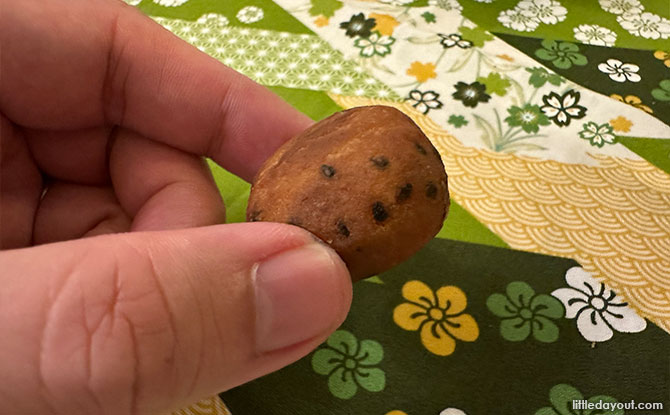 We also enjoyed the Sesame Anko Donuts. Manufactured by Motohashi Seika, these were small dough balls filled with sweet bean paste.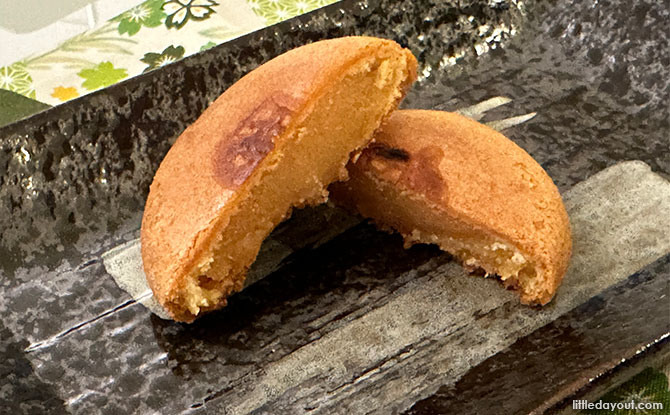 The Thousand Samurai Procession Manju gets its name from one of Nikko's most spectacular events, a procession that takes place in May to honour Tokugawa Ieyasu. He was the founder of the Tokugawa shogunate that ruled Japan for more than 250 years.
The Thousand Samurai Procession Manju is a souvenir from the Toshogu Shrine where Tokugawa Ieyasu was enshrined.
The Skyberry Waffle Cookie showcases the skyberry strawberries that Tochigi is known for. It had a sweet aroma and were a light and tasty delight.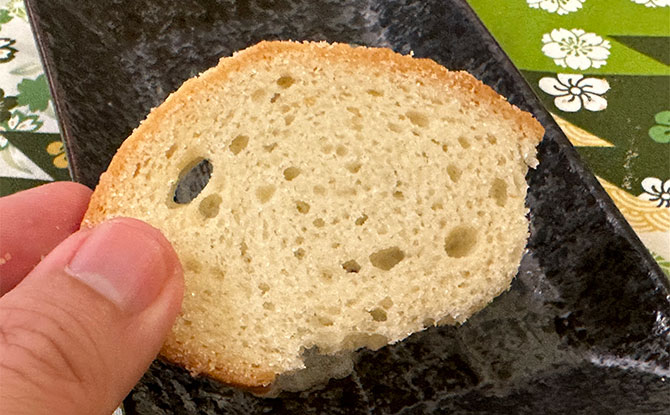 Nikko Rusk, a light, baked confection that makes use of Tochigi milk, was another winner.
The Sesame Tetra is a single sesame seed coated with batter, followed by an outer layer of sesame seeds. It got us trying to find the single inner seed.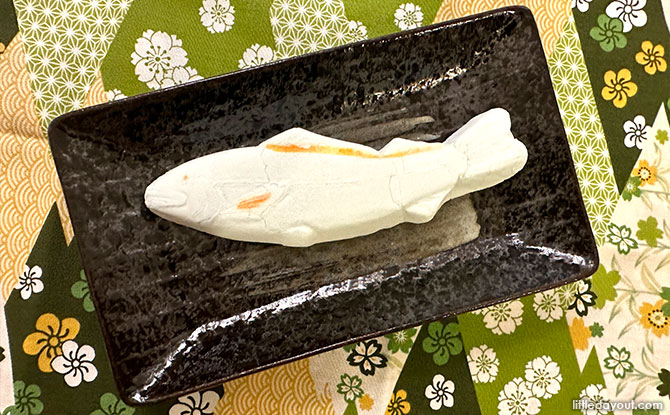 Other sweets in this edition of the Sakuraco box included the fish-shaped Waka Ayu Marshmallow, Chigiri Kusamochi, a mochi with Japanese mugwort and Kuzukiri, a clear noodle with honey.
We loved that a pair of 88th Night Shicha green tea bags were provided as well, so we could wash down the snacks with some authentic Japanese tea.
A Furoshiki or traditional Japanese wrapping cloth was included in the box. It felt like a special gift and tangible touch of Japanese culture.
---
A Taste of Japan
The Sakuraco box is not your typical box of snacks that you just munch your way through. It is a chance to savour a piece of Japanese culture through its food.
We loved how the beautifully illustrated Snack Guide brought out the significance of each item and gave us a better appreciation of Japan and introduced us to places that we've never visited before.
Each snack was a chance to get a taste of Japan and since the theme of the Sakuraco box changes each month, there is always a new way to experience Japanese culture.
Snack Box subscription plans start from US$37.50 for a one-month subscription. This drops to US$32.50 per month with a 12-month plan. Shipping fees are calculated separately.
The Sakuraco subscription box is a chance to get a dose of Japan each month. We also see it as a great gift for a friend or loved one who is obsessed with Japan.
Get more details about the Sakuraco Snack Box.
This story contains affiliate links. This means we earn a small fee if you purchase something through a link from our website. There is no additional cost to you and goes towards supporting Little Day Out's efforts to deliver the best news and reporting for families.