Talk about living in sensitive times.
According to one 2019 report published in Frontiers of Medicine, around 60-70% of women and 50-60% of men report having sensitive skin. On top of that, other surveys have shown an increase in the number of people who self-report as such.
This isn't really surprising, because even though sensitive skin is largely determined by your genes, skin sensitisation is can afflict anyone. Factors like stress, hormones, pollution, changes in weather or diet, and even mask-wearing can cause skin to react, resulting in symptoms like dry and flaky skin, redness, itching and inflammation.
To deal with bouts of sensitivity or manage perpetually tetchy skin, we've curated a list of fast-acting "emergency" products to consider adding to your beauty first-aid kit. Not only do these skin savers deliver soothing relief and reduce redness, they also help to strengthen skin so it's less prone to irritation and sensitivity in the long run.
---
Skincare to Calm and Smooth Irritation
Dr Andrew Weil for Origins Mega-Mushroom Relief & Resilience Soothing Treatment Lotion, $65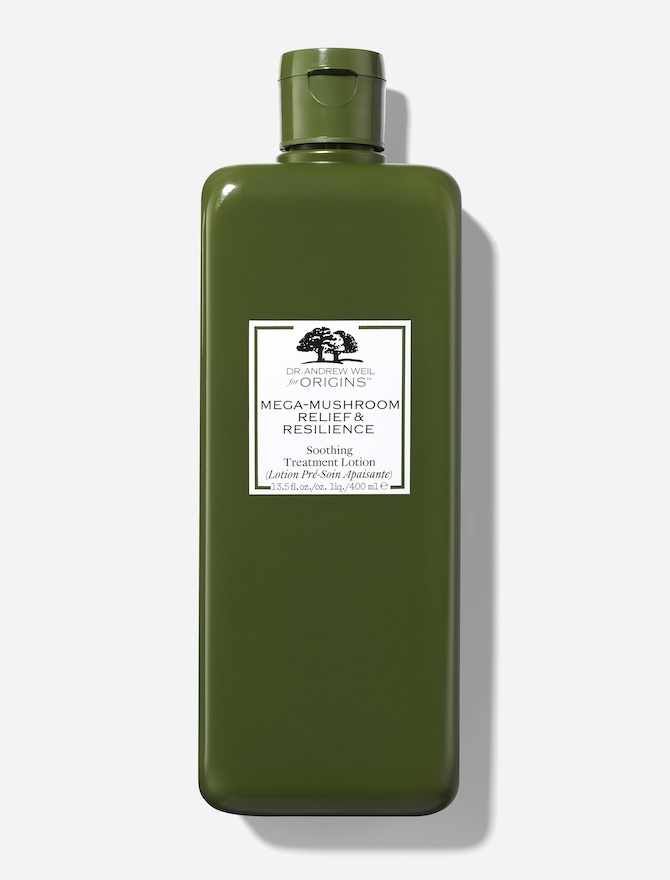 The brand's number one product globally was recently reformulated to help strengthen the skin's barrier function so it can better shut out external irritants. The improved formula is said to work twice as fast at reducing redness and irritation, while prolonged use will help to reduce whiteheads and the look of pores.
Buy
---
Kiehl's Calendula Herbal Extract Alcohol-Free Toner, $59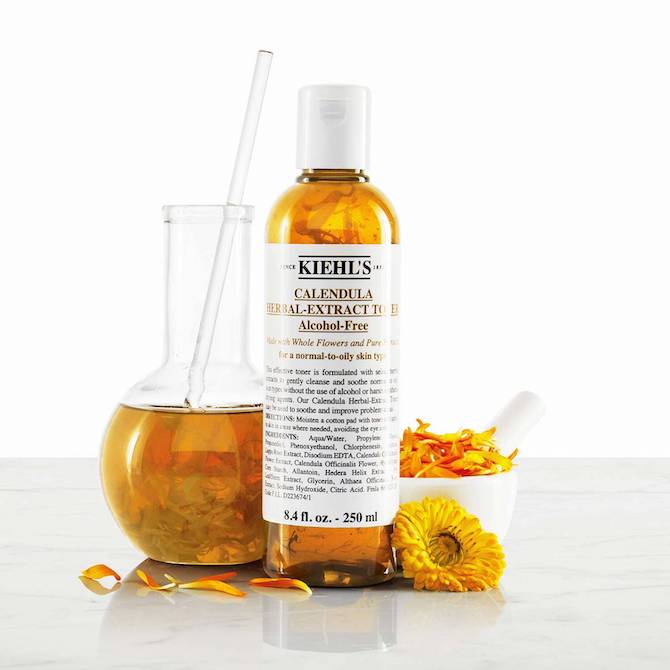 This topselling toner contains a high concentration of petals from sustainably sourced calendula – a plant that's known for its anti-inflammatory properties and ability to soothe a wide range of skin discomforts, from eczema and irritation to acne. Besides curbing oiliness, the toner also hydrates and balances normal-to-oily skin.
Buy
---
La Roche-Posay Toleriane Ultra Serum Anti-Redness, $46.90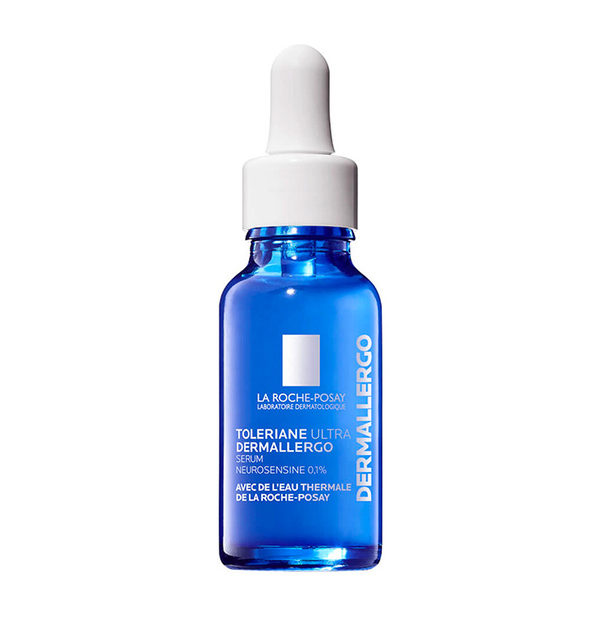 A lifesaver for those with allergic or ultra-sensitive skin that's prone to redness, tingling, itching or feelings of rawness. Fresh and non-sticky, this penetrates skin easily and works fast to relieve redness within minutes. Keeps skin hydrated for up to 48 hours and strengthens the skin barrier.
Buy
---
Uriage Bariederm CICA Daily Serum, $49.90
This daily essential repairs and protects skin that's been damaged or weakened by things like climate, environmental aggressors, mask-wearing or aesthetic procedures. Contains soothing thermal water, prebiotics to balance skin's microbiome, hyaluronic acid and centella asiatica, or cica, for short – an antioxidant-rich herb with proven healing powers.
Buy
---
Bio Essence Bio-Water Vitamin B5 Gel, $45.90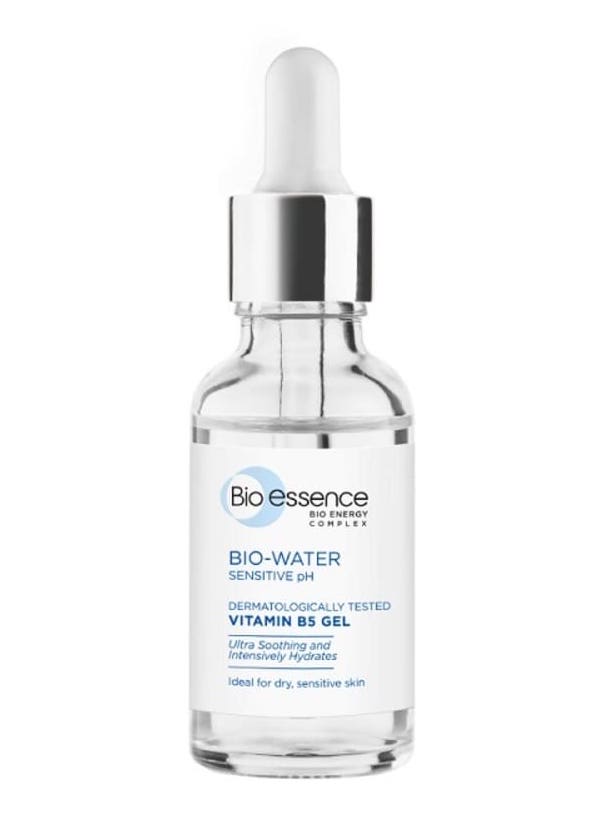 Made to counter the dryness, flakiness and rough texture that often plagues sensitive skin. Containing 5% vitamin B5, this fast-absorbing serum delivers an intensive hydration boost while soothing and softening skin.
Buy
---
Dr Jart+ Cicapair Calming Gel Cream, $44
A soothing moisturising gel that quickly and effectively calms skin that's dry, irritated or experiencing acne flare-up. Cooling upon application, its ultra-lightweight texture makes it suitable for use in our muggy climate. The key ingredient here is centella asiatica (cica), sometimes referred to as tiger grass because of how Asian tigers in the wild would roll around in the herb to heal their wounds.
Buy
---
Cetaphil Pro AD Derma Skin Restoring Moisturizer, $49.90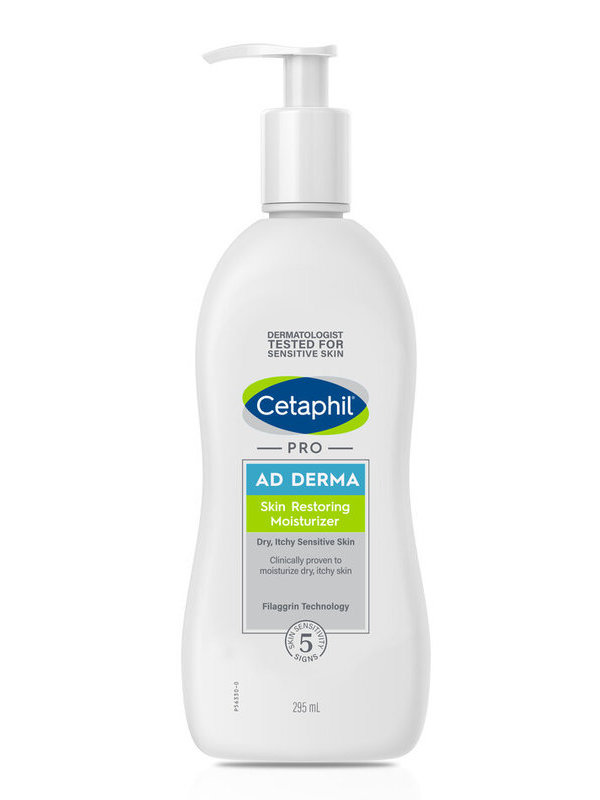 Intended for sensitive and eczema-prone skin, this relieves severe dryness and soothes itching through a combination of ceramides and filaggrin, a protein and natural moisturiser that's essential for maintaining skin hydration and a strong skin barrier. Creamy but non-greasy, this lotion helps to keep skin soft and hydrated for up to 24 hours.
Buy
---
Klairs Midnight Blue Calming Cream, $35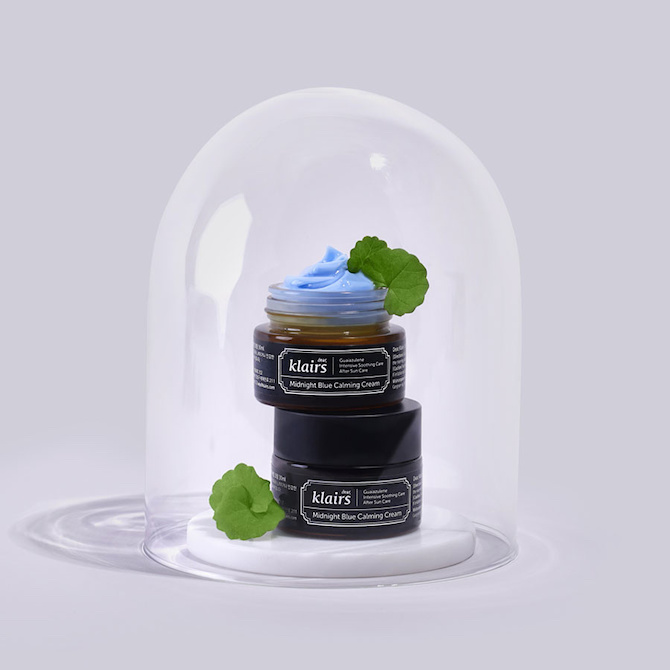 Whip this out to calm inflammation in damaged skin and prevent scarring, such as after sun exposure or acne breakouts. Besides containing centella to hydrate and repair skin, it also has guaiazulene, a chamomile oil-derived blue ingredient that counters inflammation, bacteria and allergies.
Buy
---
Kanoskin Simply Better Barrier, $45
Low in pH, deeply nourishing and extremely gentle, this lightweight, non-greasy moisturiser tackles eczema flare-ups and skin sensitivity but can also be used by on normal skin, babies, during pregnancy and on both face and body. In addition to ceramides and a range super moisture boosters, it also contains pre- and probiotics plus 17 antioxidant-rich Asian botanicals.
Buy
---
Saborino Otonaplus Cica Night Mask, $23.90
The award-winning brand known for combining multiple skincare steps into time-saving sheet masks that work in one minute has launched this soothing variant for red, itchy and inflamed skin. Although cica is the key ingredient here, other calming and moisturising ingredients are in play too, such as royal jelly, collagen, sodium hyaluronate and nano-encapsulated vitamins C and E.
Buy
---
D Program Whitening Clear Jelly Essence, $75.90
Soothe away redness and brighten dull, splotchy or acne-marked skin with this serum-in-gel. Using a proprietary ingredient by parent company Shiseido, this boosts moisture retention as well as the skin barrier. The cooling sensation it creates upon application makes it's a real treat for hot, inflamed skin.
Buy
---
Sigi Skin Tea-Tox Hydrating, Soothing Anti-Pollution Sheet Mask, $62
This eliminates redness and irritation while restoring luminosity and clarity to stressed skin after just one use. Its cocktail of 20% probiotics, cold pressed yuzu extracts, kombucha and sake extracts soothes sensitivity and tackles damage caused by pollution and environmental stressors. Bonus: the microfibre mask's high thread count gives it a supremely smooth, silky feel.
Buy
---
Laneige Cica Sleeping Mask, $45
Improve your skin's barrier function and reduce redness overnight with this light, bouncy leave-on mask. Containing Forest Yeast, panthenol, cypress leaf extract and an exclusive ingredient the brand calls Sleeping Microbiome, it deliver intense moisturisation and helps to rebalance and heal skin that may have been weakened by environmental conditions during the day.
Buy