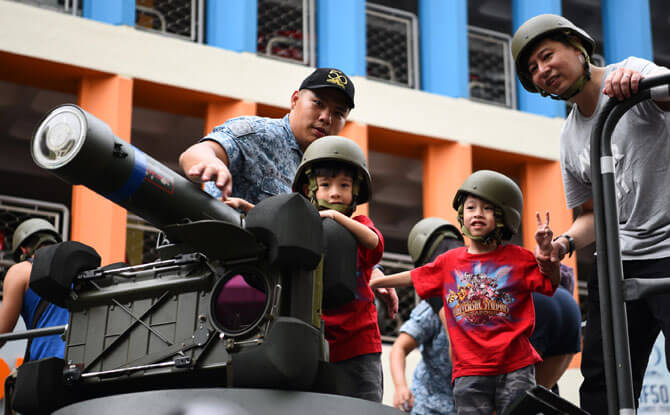 RSAF50@Heartlands at Jurong East, the Republic of Singapore Air Force's fifth and final Golden Jubilee celebration at the heartlands, will be held on Saturday, 26 May and Sunday, 27 May 2018 from 10 am to 9 pm.
Watch Troopers in Action
A highlight of RSAF50@Heartlands at Jurong East will be the Counter-Unmanned Aerial System Demonstration. This showcase will demonstrate how the RSAF's Force Protection Trooper respond to incursions by unauthorised drones into military airbases.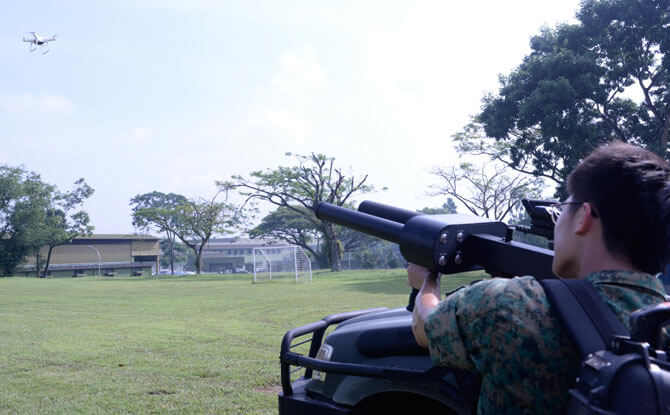 For the first time, the public will be able to witness how troopers take down intruding drones using a jammer gun and drone catcher. This action is taken to protect RSAF airbases and ensure the safety of aircraft operating from the bases.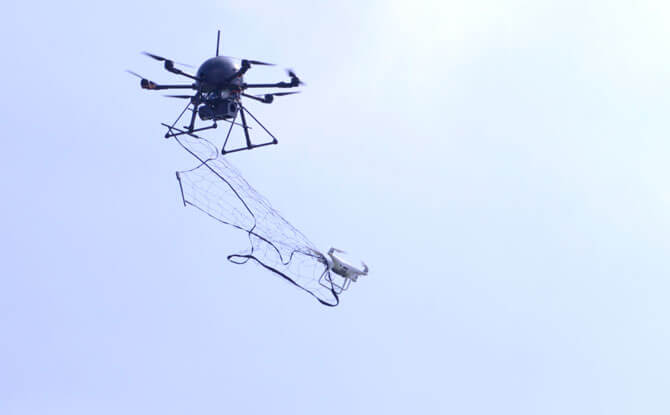 The Counter-Unmanned Aerial System demonstration will be held at 11.30 am and 2 pm on both days of the RSAF50@Heartlands at Jurong East event.
---
-- Story continues below --
Displays and Simulators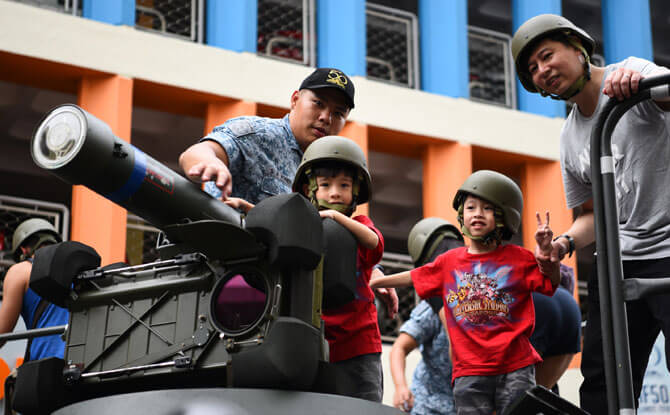 Additional highlights of the event include static and interactive displays. The static displays will feature weapon systems and assets such as the Hermes 450 Unmanned Aerial Vehicle and Ground-Based Air Defence systems like the I-Hawk and RBS-70 missile system.
Visitors to RSAF50@Heartlands at Jurong East can also learn more about how the RSAF operates through interactive displays such as the Enhanced Island Air Defence display.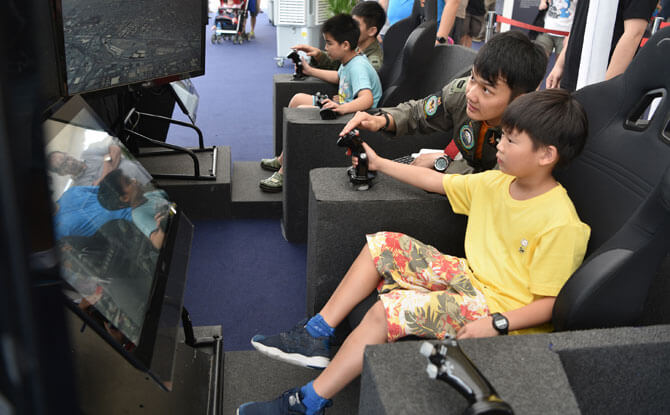 There will also be several different simulators where the public can experience what it is like to be in control of the assets. These include aircraft flight simulators, Ground-Based Air Defence simulators and a helicopter simulator.
The Jurong East event will also have a photo booth where visitors can have their photo taken in RSAF uniform at a photo booth. Visitors can also take a photo against various animated background at the RSAF50 Mural and watch it joins a montage that will eventually comprise 50,000 photos.
The RSAF50@Heartlands at Jurong East will be held at the open field next to Jurong East MRT Station. Admission to the event is free.
For more information, visit the RSAF Facebook page.
RSAF50@Heartlands at Jurong East
Date: 26 May to 27 May 2018
Time: 10 am to 9 pm
Where: Open field next to Jurong East MRT Station
Cost: Free