The Round Island Route around Singapore will eventually allow cyclists, and perhaps even gung-ho jogging enthusiasts, to loop the island. However, there is a catch. The route will be completed progressively with intermediate milestone in 2021 and finally finished in 2035.
As it is, there are already paths connecting Gardens by the Bay in the South of Singapore and Punggol in the northeastern part of Singapore.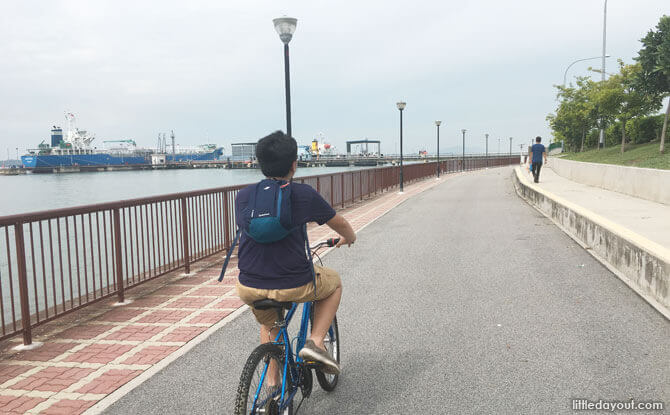 This section of the Round Island Route hugs the coastline along East Coast Park, lapping around Changi Beach Park and pushing onwards through Pasir Ris Park to finally end up at Punggol.
---
-- Story continues below --
---
Eastern Half of the Round Island Route
By 2020, Rower's Bay at the Seletar Aerospace Park and Sengkang Riverside Park will be connected with a 7 km path. Once this is done, there will be 60 km of paths and park connectors stretching all the way from Rower's Bay to Gardens by the Bay. This is the eastern "semi-circular" half of the Round Island Route.
---
Western Section of the RIR
By 2021, a further 60 km of paths will be completed on a western "semi-circular" half of the Round Island Route. This time, the route will run West from Gardens by the Bay along the Singapore River and connect up with the Rail Corridor to head up north before looping back eastwards towards Rower's Bay.
With the completion of this western half of the Round Island Route in 2021, there will be a complete 120 km loop of recreational paths available.
However, that's not all.
---
150 km Route in the Future
In the longer term, there is a longer 150 km Round Island Route in the cards.
This future version of the Round Island Route will be progressively completed – all the way till 2035. Instead of following the Rail Corridor north, this alternate route will extend to Jurong Lake Gardens in the west and go beyond that. It will pass through the Kranji Countryside, along Admiralty Road East and West before joining back up to the Rower's Bay node.
With all these routes in the works, including the Coast-to-Coast Trail, outdoor adventurers can certainly look forward to more recreational options in years to come.