As the name implies, The Green Oval in Pasir Ris is designed around an oval shape. It is a neighbourhood park that serves the community of flats in the northeastern corner of Pasir Ris.
---
The Green Oval at Pasir Ris
Located within the area bounded by Pasir Ris Drive 3, Drive 12, Street 72 and Drive 10, The Green Oval was opened in September 1996 by Mr Abdullah Tarmugi, then the Minister for Community Development.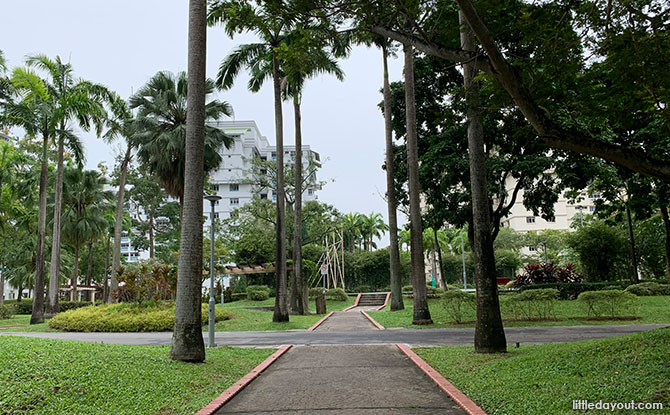 The park features walkways and paths lined with tall coconut trees. These lead through The Green Oval.
Other amenities in the middle of The Green Oval include seating areas, foot reflexology paths as well as fitness areas.
---
The Green Oval Playgrounds
If you are wondering where are the playgrounds at The Green Oval, there are more than one. Instead of having a central large playground, the play areas at The Green Oval are de-centralised.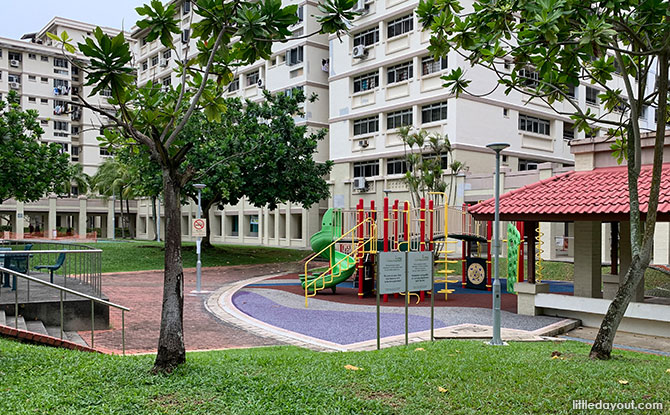 The Green Oval playgrounds can be found at the fringe of the park, by the apartment blocks.
The Green Oval, like other parks in Pasir Ris such as Nautical Park, is designed to serve the residents living in the neighbourhood, and it does provide a large outdoor space for their enjoyment.