The banks of Singapore River are alive with music and light as the sounds and sights of River Nights 2016 returns.
The River Nights festival by Asian Civilisations Museum is back for the third year with the theme "Phantasmagoria". Encounter a dreamscape of sound and lights through traditional and contemporary art forms, where the old and new are woven together through technology.
From an innovative surround-sound performance that integrates several artists across three stages, to ancient Japanese Noh theatre with a 3D scenographic backdrop, street-roving drums, dancers, and light installations – River Nights 2016 makes the arts come alive for both the young and old.
Here's a preview of what you can expect from the River Nights 2016 festival, which takes place from Oct 21 to 29.
---
-- Story continues below --
Innovative Performances at River Nights 2016
Soundscape: The River
Three different stages, bound together by the same art performance. If you stand in the middle of the sprawling field in front of Victoria Concert Hall, you'll find yourself enveloped by three large stages.
Disparate art forms, cultures, and music styles merge into a single soundscape – including contemporary music, Chinese strings, didgeridoo, poetry, spoken words, dance, Peking opera, drum beats. We love the "live" surround-sound and immersive experience.
21 & 22 Oct, 9.30 pm
28 & 29 Oct, 10.30 pm
Empress Lawn
Yugen: The Hidden Beauty of Japan
Combining tech with art, Yugen is an original theatre concept that blends Noh, an ancient Japanese theatre form, with next-gen 3D scenography. Actors interact with each other with a interactive 3D backdrop, performing the lions' dance Shakkyo and the celestial maiden's dance Hagoromo.
What's cool is that the audience gets to wear special 3D glasses mounted on Omote Noh masks, which will no doubt make the kids go ooh and ahh.
In celebration of 50 years of diplomatic relations between Singapore and Japan, this cutting-edge art performance at River Nights 2016 marks Yugen's world premiere. Locals will be one of the first to catch it, ahead of it staging as a pre-event performance for Tokyo Olympics 2020.
28 & 29 Oct
8 pm, 9.30 pm
ACM Green
Silences We Are Familiar With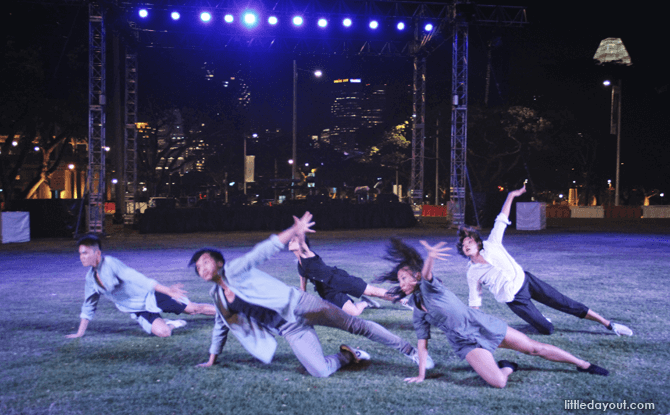 An evocative dance that explores the ceaseless need for humans to love and be loved, the performance is intense and slow-burning. This work by Kuik Swee Boon presents a fresh take on his Esplanade da:ns Festival 2012 commission, weaving dance, sound, poetry – and of course, deafening silence.
21 & 22 Oct
8.30 pm
Empress Lawn
All Things Percussion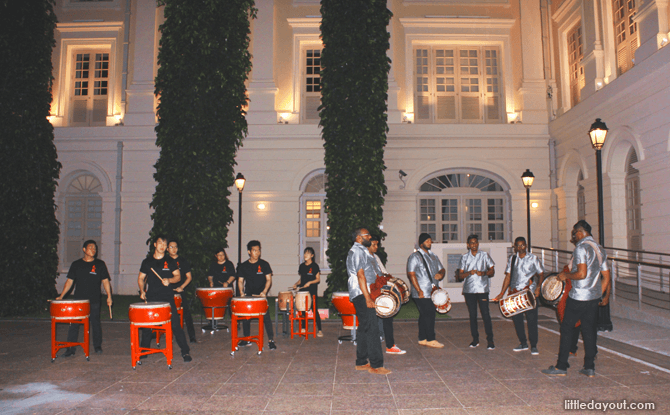 The kids will love the dynamic beats of All Things Percussion, a cross-cultural performance blending Chinese and Indian instruments together. It will make the little feet go tappity-tap!
TWINKLING LIGHTS
Parol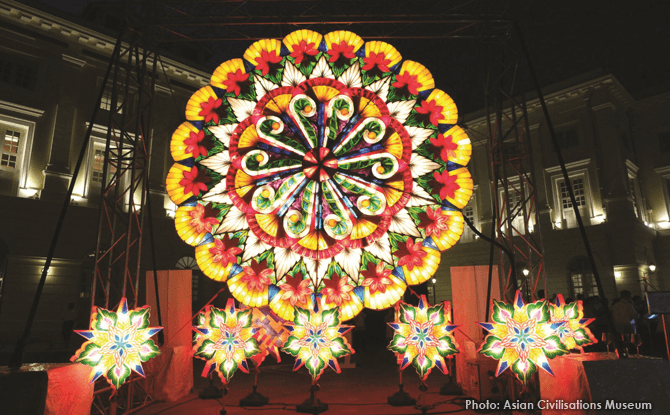 The parol is a tall lantern, based on the Filipino Christmas tradition of hanging star-shaped lanterns in windows from September to December. Parols are traditionally made of bamboo and other materials, but this modern rendition is made of fibreglass.
Till 29 Oct
7 pm to 11 pm
River Promenade
Umbrella Project
Hundreds of participants light up the night sky with colour-changing umbrella via hand controls fabricated by MIT. Shown with a bird's-eye-view projection, Umbrella promises to be a riveting sight.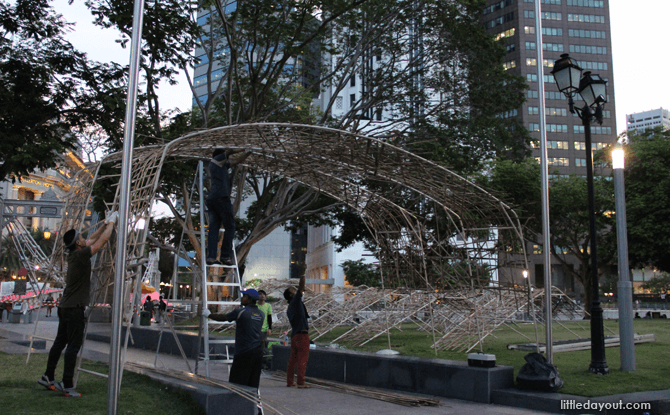 Wonder Wander Lights
Forming an overhead arch leading to the entrance of Asian Civilisations Museum, the 15-metre-long light installation made of bamboo and LED lights takes you through a dreamy stroll.
Till 29 Oct
7 pm to 11 pm
ACM Green
The Elephant
This elephant with twinkling LED lights puts a modern twist to an important motif in Asian art. Of course, it's so pretty to look at and a great spot to take photos!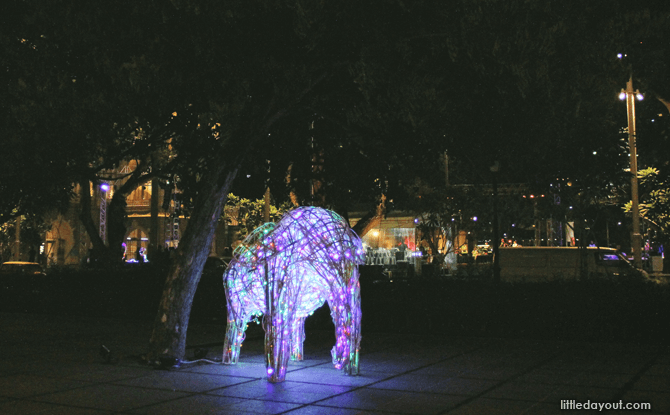 Till 29 Oct
7 pm to 11 pm
ACM Green
For other fringe activities and other information, visit the Asian Civilsations Museum website.