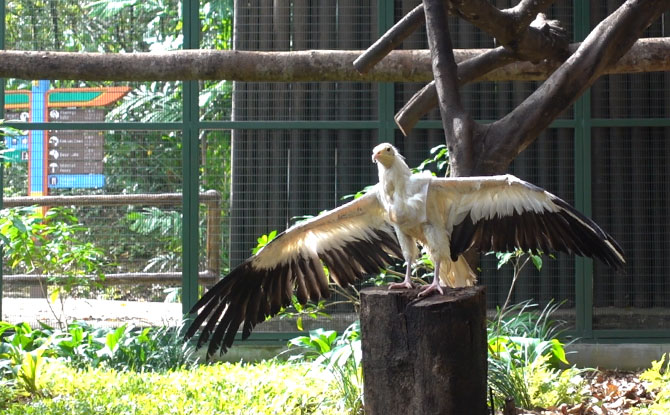 The next time you are at Jurong Bird Park, be sure to say hello to Rod Stewart. No, not the singer Rod Stewart, but an Egyptian vulture who is a resident of the park's retirement aviary.
Rod Stewart hatched in the early 1960s and is close to 60 years old. He is Jurong Bird Park's oldest bird and wears a white bib to prevent him from picking at an old wound.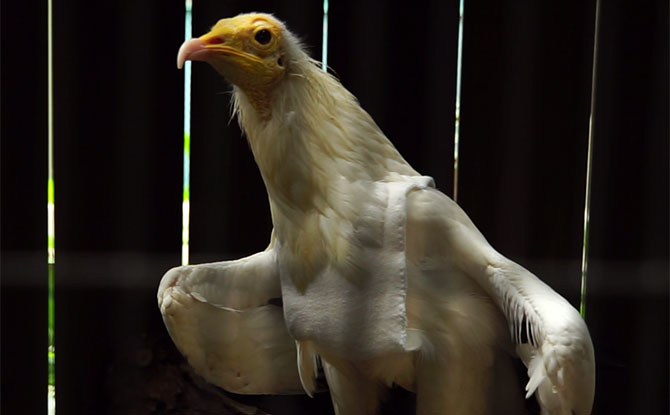 He is one of the residents at the new retirement aviary that houses birds that were former stars of Jurong Bird Park's Kings of the Skies show.
---
-- Story continues below --
Retirement Aviary at Jurong Bird Park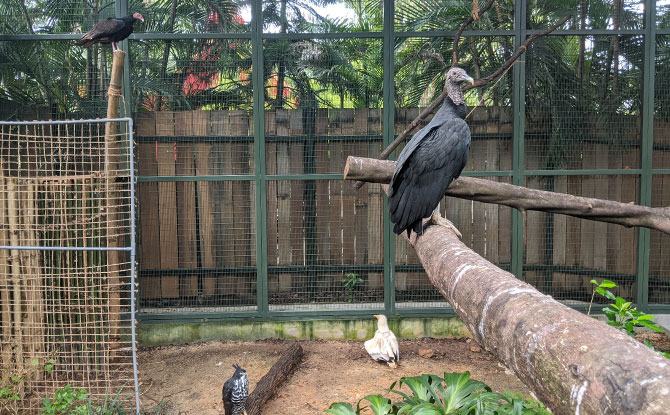 The new aviary can be found next to the Hawk Arena and features branches and rope perches which can be placed at different heights for the aged birds of prey.
It is home to eight birds of prey across six species. These include eagles, owls and vultures who have served as ambassador animals to raise awareness of threats faced by their wild counterparts and spreading the message of conservation to park visitors.
---
Giving the Birds a Happy Retirement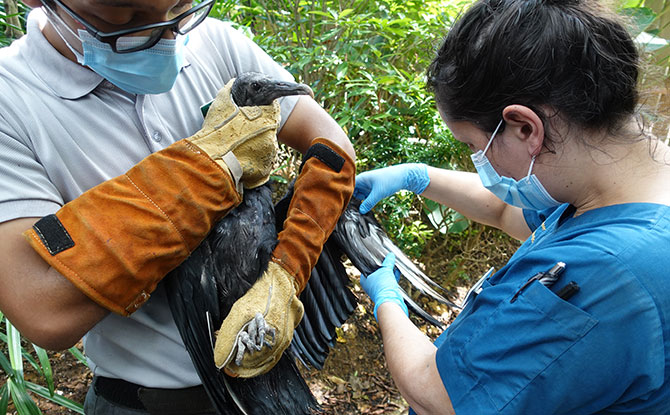 In planning for the exhibit, the animal presentations team also looked into ensuring the birds had compatible personalities to encourage positive interactions so that they can coexist amicably.
Having multiple species in a single aviary creates a more dynamic space with higher activity levels, keeping the aging birds mentally and physically stimulated.
Dr Cheng Wen Haur, Deputy CEO and Chief Life Sciences Officer, Wildlife Reserves Singapore said, "Like humans, animals face similar aging health issues such as arthritis, muscle atrophy, vision and hearing loss as they get older. Our senior animal care plan seeks to improve the 'healthspan' of the animals by slowing the onsets of these age-related diseases and to ensure the aging animals continue to have a good quality of life as they enter their twilight years. By opening the aviary to public, we hope guests can appreciate these elderly animals and learn how modern zoos care for them."