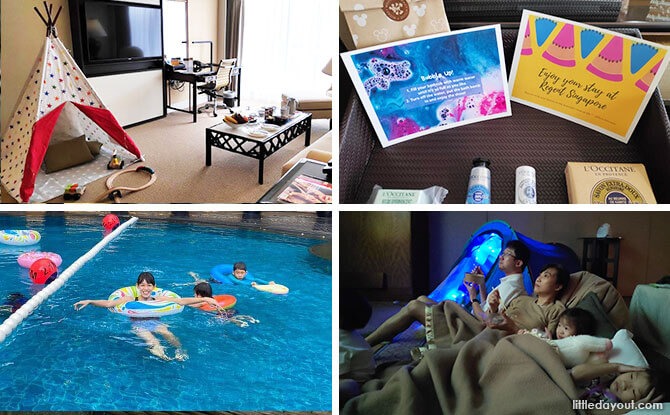 Making plans for a staycation during the holidays? How about a getaway at the doorstep of Orchard Road with plenty of time to bond with your family? Our experience on a Regent Singapore staycation was memorable and we had a fantastic time filled with lots of fun and games.
Regent Singapore is an luxurious hotel in Singapore known for its delectable dining options and classic appeal. With its recently refurbished rooms, the hotel is an enticing spot for a family staycation in Singapore.
Regent Singapore's Luxurious Rooms and Service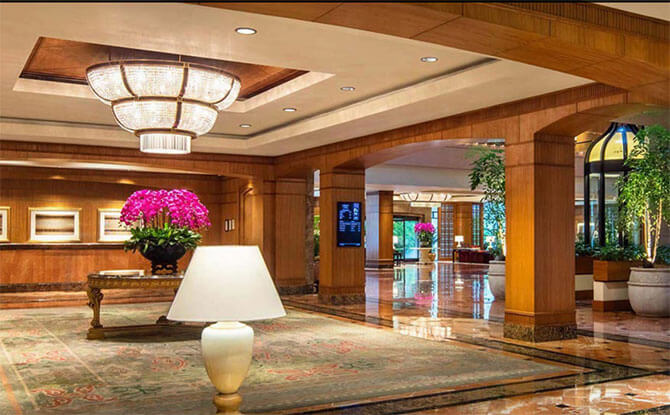 Stepping into Regent's grand lobby, with its floral carpets, large ceiling lights, beautiful blooms and signature bubble lifts, we felt as if we have entered the set of "Beauty & the Beast". The space was bright and inviting; my boys could not resist playing "catch" at the lobby while I checked in. We appreciated how the atrium lobby had a glass roof which brightened up the space. This also also allowed us to check on the weather in a pinch.
The excitement built up as we were led to our room. First up, entering the bubble lift and pressing the button to get to our home for the night! Bubble lifts are rare these days and they bring back childhood memories for non-millennial adults.
---
-- Story continues below --
We loved imagining we were entering a rocket that was blasting off as the lobby below us grew smaller. Trivia buffs may be interested to know that bubble lifts were actually part of art deco-themed interiors by neofuturistic architect John Portman.
On arrival at our room floor, we were ushered to our connecting rooms. Of course, this generated even greater excitement.
As it was a family suite, there was a living room with a teepee and more toys.
The children's rooms were fitted with kids' bedding, beanbags, board games – well-loved Monopoly and Scrabble. The rooms looked like they were straight out from a home furnishing magazine!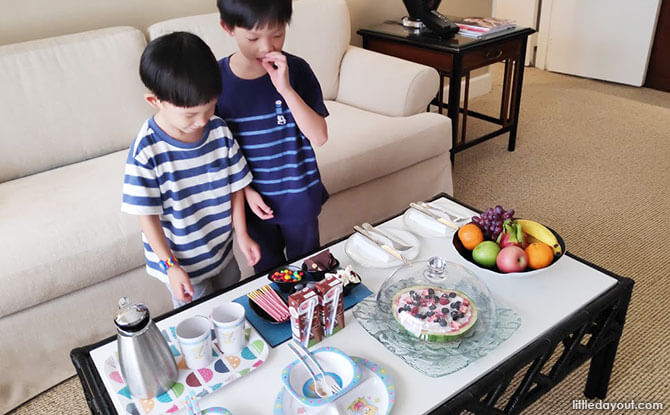 The best part was the spread of sweet treats prepared for us – it looked like Candy Land! There were Pocky sticks, M&Ms, chocolate eggs, dark chocolate bars, white chocolate bars, Milo drinks, chocolate milk and even a watermelon cake which got devoured by my little fruit monster.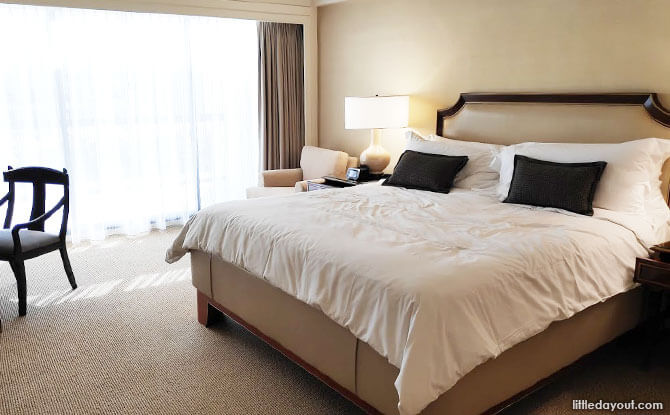 The adults had their own space with a large adjoining room with a walk-in wardrobe, balcony and bathroom. This meant we didn't need to share bathrooms, bathtubs nor screens!
Parents, especially mummies, will appreciate the L'Occitane toiletries and the set of personal care items to use.
Family-Oriented Activities at Regent Singapore
Although we had just one night for our Regent Singapore staycation, there were many options when it came to family activities in the hotel. From board games in the room, pool time to movie screenings, choosing to stay indoors is fun! The kids enjoyed watching cartoons and playing Monopoly. There are also in-room movie selections and more options available from the Concierge.
Having the living room also meant that there was ample space for everyone to gather around without messing up the bedrooms.
Exploring Regent Singapore
Another favourite activity with the kids was swimming at the pool. The pool is divided into two sections of differing depths. Serious swimmers would prefer the deeper end while younger children would be able to wade in the shallower side.
Floats are provided for safety. The floats provided had varying sizes, even one just for the babies! We had great fun using the floats to play various pool games – passing the float, monkey, throwing the float onto heads and so on.
Plus, there was a choice of milkshakes for the little ones! The kids got to choose their milkshake flavours from cookies and cream, salted caramel or marshmallow chocolate. These are all on the house and inclusive in the Regent staycation package.
Post-swimming was also the time to enjoy a good warm soak in the bathtub with the bathbomb provided as part of the Regent Singapore staycation package. The children squealed with excitement as the little rocket-shaped bathbomb turned the water blue. Adults wouldn't miss out with their own bath effervescent sugar cube which releases essential oils into the bath.
Other than the pool, guests can also use the sauna room or gym. We hear there are massage options as well. For families who love to jog, get a jogging map which shows you routes to Singapore Botanic Gardens with varying distances!
Family Movie Night during the Regent Singapore Staycation
The highlight of our stay was definitely Family Movie Night! We were blown away by the setup of the room where the movie "Lilo & Stitch" was screened.
The seating area had beanbags, cushioned mat with pillows and even a tent. There were even colouring sheets and themed postcards. And of course, popcorn in different flavours and child-friendly drinks!
We certainly appreciated the choice of movie that highlighted the significance of "family". The wholesome, at times tear-jerking, film definitely brought home the fact that "ohana" means nobody gets left behind. This is also a great conversation topic post-movie to talk about the meaning of family and the need to take care of one another.
Centrally Located Right at Doorstep of Orchard Road
The Regent's location at the doorstep of Orchard Road also makes it really convenient to head out to shop, dine or even have a stroll to Singapore Botanic Gardens, which is just ten minutes away.
Shopping malls such as Tanglin Mall and Forum are just around the corner, while Orchard MRT station is a quick eight-minute stroll away.
We would have loved to visit the Singapore Botanic Garden's new Gallop extension but decided to stay in because of wet weather. Regent Singapore can also provide a customised picnic basket to accompany families for picnics at Singapore Botanic Gardens, which is a practical and welcome gesture.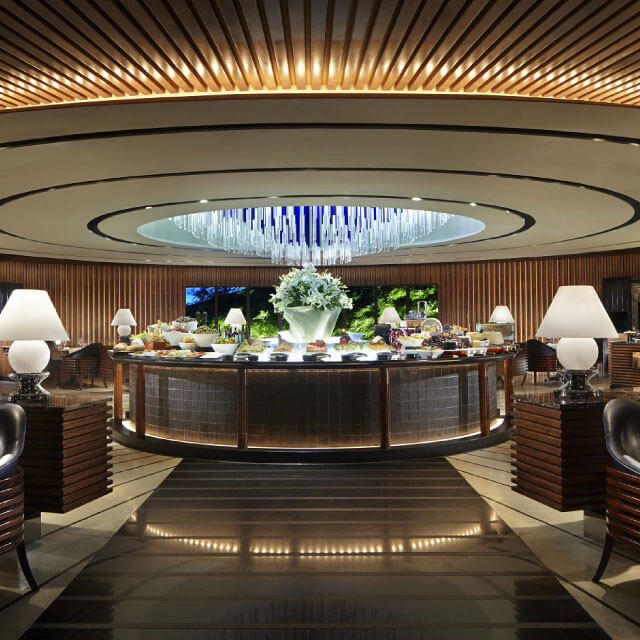 For those who wish to stay in, Regent Singapore has eight dining options – top-rated Italian restaurant Basilico, popular Cantonese restaurant Summer Palace, upscale and swanky bar Manhattan and a lovely garden-like Tea Lounge for afternoon tea.
We had breakfast at Basilico in the morning and were left us spoilt for choice. The spread had something for everyone – cheeses, pastries, juices, Asian options like congee and prata as well as a good selection of the traditional fare like bacon and eggs.
A Wonderful Family Staycation at Regent Singapore
It was a lovely weekend getaway at the Regent Singapore staycation and a great way to recharge for school and work. Our older son summed it up best by saying, "Can we stay here for five years?"
For more details on Regent Family Fun staycation deals, check them out here.
Media Invite