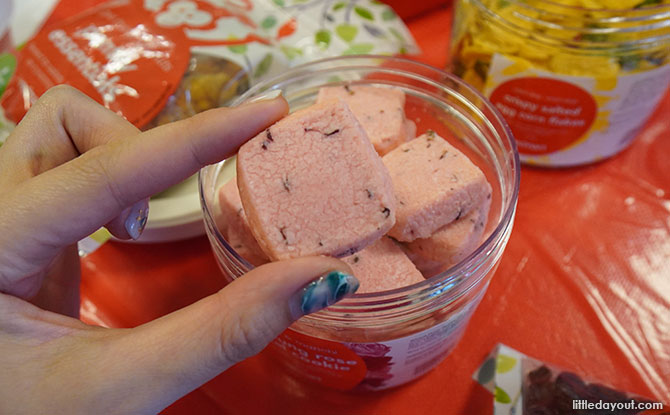 RedMart is not an unfamiliar name and their RedMart Label products are a popular choice for its high quality yet reasonable cost. For National Day 2019, they have released four different products with familiar local flavours to pay tribute to the foodie in every Singaporean.
Here are the local flavours that you can look out for in the new release of RedMart Label snacks.
RedMart Rose Bandung Cookies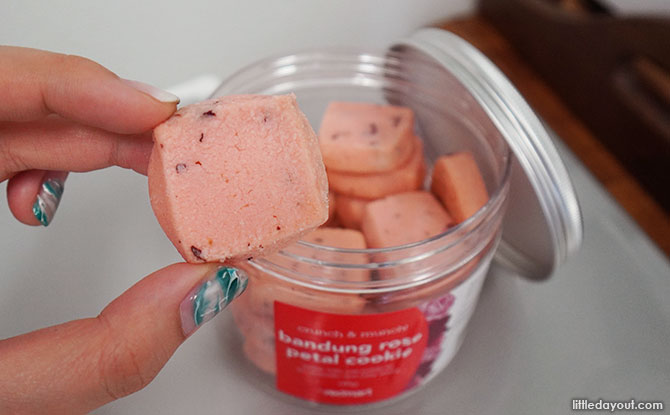 Inspired by the refreshing sweet pink drink, these square butter cookies are infused with the flavour of rose petals and condensed milk. Bandung is not one of the easiest flavours to achieve despite its simple combination, but this cookie pulls it off wonderfully.
The texture of the cookies is a perfect balance of crumbly yet melt in your mouth and the light aftertaste of rose essence was a nice finish to this not-overly-sweet treat. This is honestly one of the best cookies we've tasted in a while and we highly recommend giving it a buy.
RedMart Crispy Salted Egg Cornflakes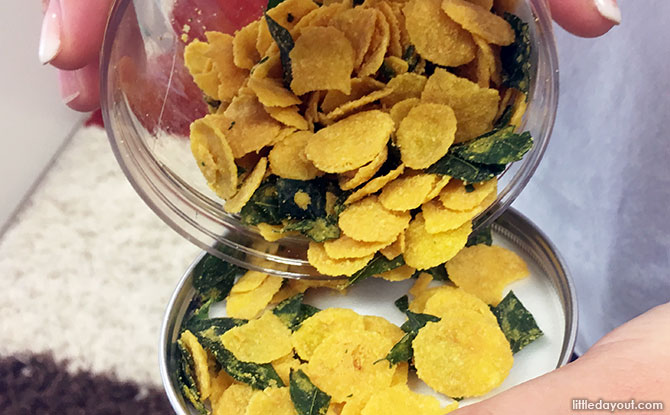 The love affair that Singapore has with salted egg yolk is still going strong, judging from the large number of salted egg products in the market.
Enter RedMart Label's crispy salted egg cornflakes. It is generously coated with salted egg yolk, great for a crunchy snack when the snack-craving hits. Great to share, or to have all by yourself. Best paired with a cold can of whatever drink you enjoy the most.
RedMart Gula Melaka Tea Cake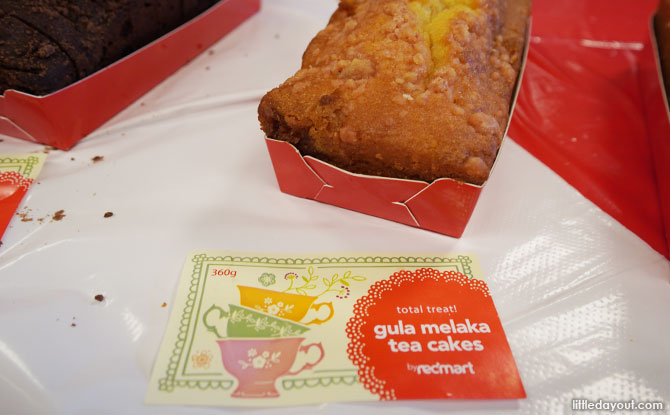 Gula Melaka is another popular local flavour found notably all over local desserts. This gula melaka-infused teacake adds on to the list. Though the taste of gula melaka was mostly found at the top frosting of the tea cake, the cake itself was simple yet delicious and easy to be paired with any other food. It Is also available in lemon and chocolate flavor.
RedMart D24 Durian Puff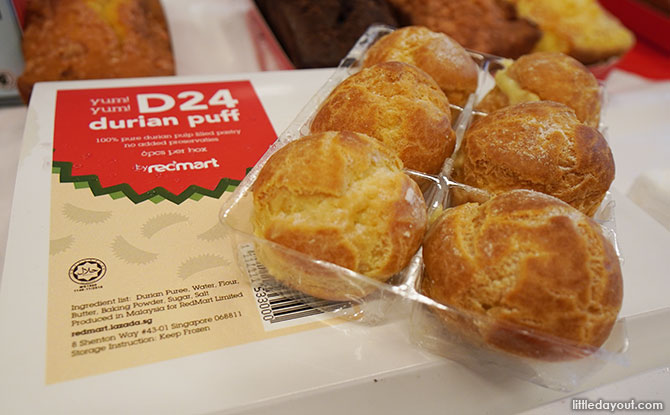 Made from pure D24 durian flesh, these delicious puffs are sure to be a hit with durian lovers. The durian filling is freshly made and shipped from across the border each time, so it'll almost be as good as picking it yourself! As a durian lover, I really enjoyed the sweet and creamy filling with a hint of bitterness at the end. Yum!
These RedMart products are available exclusively online and for a limited time only.
RedMart X The Ice Cream & Cookie Co
Don't forget to also check out RedMart's collaboration with The Ice Cream & Cookie Co!
Choose from Peach Teh O, a fresh peach sorbet infused with black tea, Rojak, green apple cucumber sorbet with crushed peanut and onde onde, a pandan ice cream with coconut mochi and gula melaka.
With three unique and delicious flavours, these tubs of ice cream will always be welcomed on any hot day.