Who was Sir Thomas Stamford Raffles?
To some, he was the founder of "Modern Singapore" while others think of him as a natural scientist, a powerful East India Company official or a forward-looking administrator.
Now, the Asian Civilisations Museum and British Museum are collaborating to re-examine the man with a new exhibition Raffles in Southeast Asia: Revisiting the Scholar and Statesman.
Running from 1 February till 28 April 2019, the Raffles exhibition at Asian Civilisations Museum is part of the Singapore Bicentennial, marking 200 years since Raffles first step foot on to Singapore's shores.
---
-- Story continues below --
Featuring more than 240 artefacts, the exhibition presents a perspective of Raffles' outlook and showcases the Malay World that he found himself in. Among the artefacts on display are objects which Raffles personally acquired during his years in Southeast Asia.
Raffles' Time In Southeast Asia
After Holland was occupied by Napoleon in Europe, the British seized Java from the Dutch in 1811 under the guise of taking over French "enemy territory". It was then that Thomas Stamford Raffles, a British East India Company official, was appointed Lieutenant-Governor of Java. During this time, he enacted reforms and also conducted military expeditions against local factions, including sacking the Yogyakarta kraton (palace).
After the Napoleonic Wars ended and the Anglo-Dutch Treaty was signed in 1814, Java was returned to Dutch hands. Raffles left Southeast Asia and headed back to London where, in 1817, he published his scholarly work The History of Java and was also knighted.
Ambitions for the Region
By 1818, he was back in Southeast Asia, this time as the Lieutenant-Governor of the British colony of Bencoolen on the island of Sumatra.
From Bencoolen, Raffles set his sights on breaking the Dutch hold on trade in the region, spurring him to look for an alternative trading post location in the region. Enter an island with no Dutch presence, located off the tip of Malaya – Singapore.
Of course, Raffles' story did not stop with his landing in Singapore in 1819. As a statesman, he continued to seek to expand the powers and influence of the British Crown in Southeast Asia, playing off the politics in the region with both the local rulers and the Dutch.
Pursuit of Interests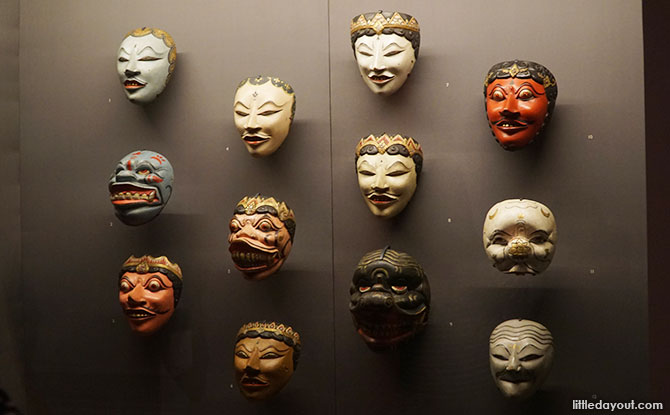 During his time in Southeast Asia, Raffles also had an interest in artefacts which served as markers of "civilisation". According to the European world view of the time, these included objects that related back to a people's history, captured through the arts.
The led Raffles to acquire a large collection of performance masks, puppets and gamelan musical instruments. Some of these, part of the Raffles collection are on loan from the British Museum for the Raffles in Southeast Asia exhibition.
Many of these objects were donated to the British Museum three decades after Raffles death in 1826 by his nephew.
While it would be tempting to only focus on what Raffles collected, the Raffles exhibition also examines what he did not collect, either for lack of interest or logistical reasons – Islamic objects and large stone items. Such items on display at the exhibition provide a context to the world in which Raffles lived and how he perceived it.
In this way, the Raffles In Southeast Asia exhibition at Asian Civilisations Museum prods the visitor to think more deeply about the man beyond the mantle of "founder of Singapore".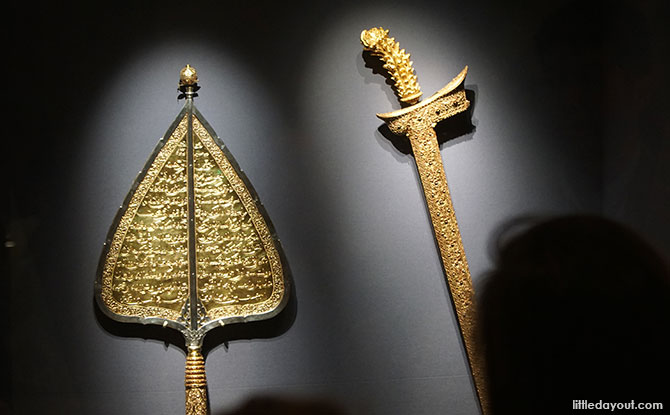 In reality, Raffles was a complex person – one who engaged in power play, saw himself as a gentleman-scholar and yet thought it perfectly acceptable to encourage troops to loot and plunder. He lived through personal tragedies (four of his children died in Bencoolen) and also benefitted personally from his time in Southeast Asia.
Families visiting the exhibition can pick up an activity booklet to aid in the exploration of its various themes. A Raffles-inspired Saturdays@ACM will be also held 23 February 2019, featuring dramatic performances and special exhibition tours.
Entry to the exhibition is ticketed. Special prices are available on certain dates where programmes are being held. Find out more about Raffles in Southeast Asia at Asian Civilisations Museum here.
Raffles In Southeast Asia: Revisiting the Scholar and Statesman at Asian Civilisations Museum
When: 1 February to 28 April 2019
Where: Asian Civilisations Museum