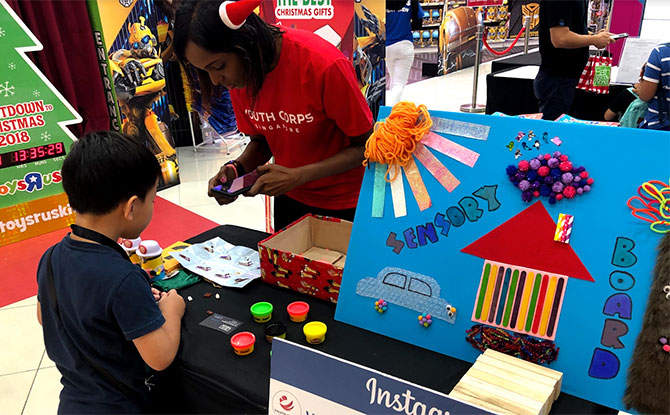 On Sunday, 16 December 2018, an hour before the store's usual opening time of 10 am, some families got to shop at Toys "R" Us VivoCity before the crowds arrived as part of the Quiet Hour initiative.
Quiet Hour at Toys "R" Us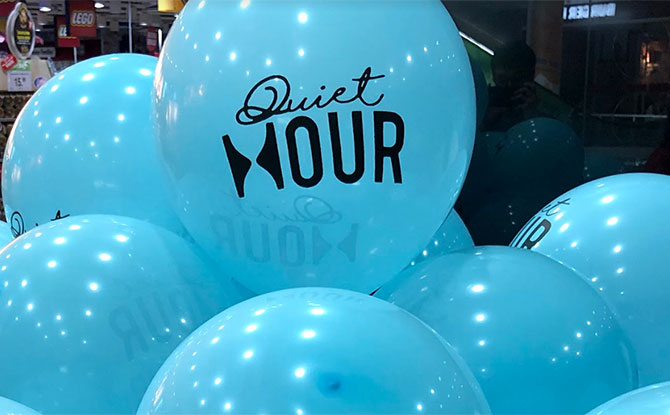 Quiet Hour was conceived as a way for children on the Autism Spectrum to explore Toys "R" Us on their own terms.
The initiative was started by Toys "R" Us and Youth Corps Singapore back in 2017.
Youth Corps Singapore is a national institution which promotes youth volunteerism. Volunteers from Youth Corps Singapore form the Quiet Hour committee and help organise the event.
---
-- Story continues below --
Calm Shopping Environment
During Quiet Hour, the store's lights are dimmed, television screens which usually blare out loud advertisements are turned off and the music volume is kept to a minimum. These steps are taken to keep the environment as calm as possible and prevent children participating in Quiet Hour at Toys "R" Us from feeling being overwhelmed.
Elaborating further, Samantha Lee, Marketing Manager for Singapore & Brunei, Toys "R" Us, said, "Quiet Hour happens twice a year, in the month of April, as well as in December. We have it in April in conjunction with Autism Awareness Month and December because it is Christmas and we hope to include everyone in the festivities."
Over the first three runs of Quiet Hour with Toys "R" Us, around 20 families have benefited from the opportunity to shop at the toy retail store during this special event.
At the recent Christmas Edition of Quiet Hour held on 16 December 2018, children also had the opportunity to try out various sensory toys and take part in specially organised activities.
How To Participate
Members of the public who are interested in joining future Quiet Hours as a participant can follow the Quiet Hour Facebook page at www.facebook.com/QuietHourSg/ to be kept up to date and sign up for upcoming events.
Youth who are interested in volunteering during Quiet Hour at Toys "R" Us can visit the Youth Corps Singapore's website for volunteering opportunities.
Images courtesy of Toys "R" Us.