Punggol is home to many well-known family-friendly spots:
Punggol Settlement, Punggol Waterway's breezy bridges, swanky waterside HDB playgrounds, Punggol Point Park, and more recently,Waterway Point mall.
But wait, there's more.
Off the beaten path, there's a hidden gem called @Punggol offering restaurants, cafes, and recreational activities at Tebing Lane.
---
-- Story continues below --
Some of these spots along Punggol East Promenade Riverside Walk have waterway views, which makes for a leisurely weekend chill-out spot.
You can even make it a cycling trip here.
Whisk & Paddle

Kick back at the verandah of Whisk & Paddle, and soak in the riverside views.
Popular weekend brunch items include Eggs Benedict with smoked salmon, crabmeat linguine, and waffles or french toast served with bacon and eggs or maple syrup and French butter.
There's even an airy kids' play area here.
The cafe has indoor (read: air-conditioned) and outdoor seating.
Ah Dong Teh House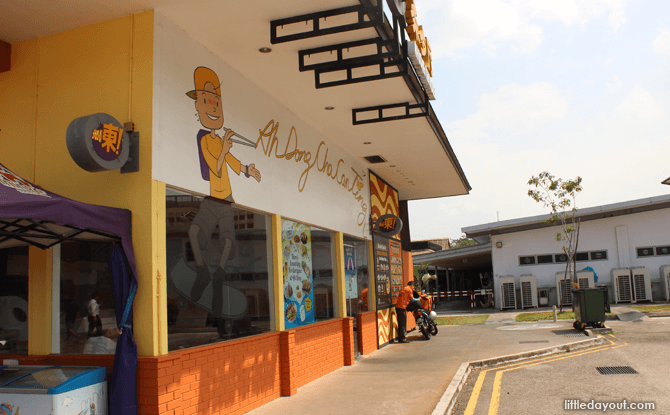 At first look, we mistakenly thought that this eatery was just a Hong Kong-style cafe, from many photos of usual cha chan teng fare like noodles, fried rice and Hong Kong milk tea.
Yes, Ah Dong Teh House has these dishes and the usual cha chan teng suspects, as well as local dishes like laksa and curry chicken too.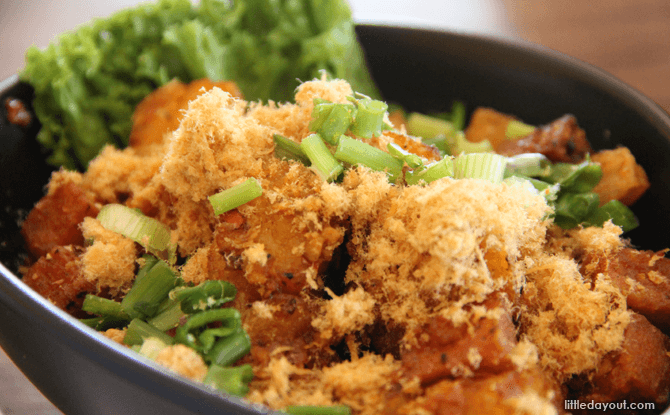 If you're really hungry, you can go for their meat platters. Don't miss their signature XO carrot cake.
The prices are affordable, and the food is decent here.
Frienzie Bar & Bistro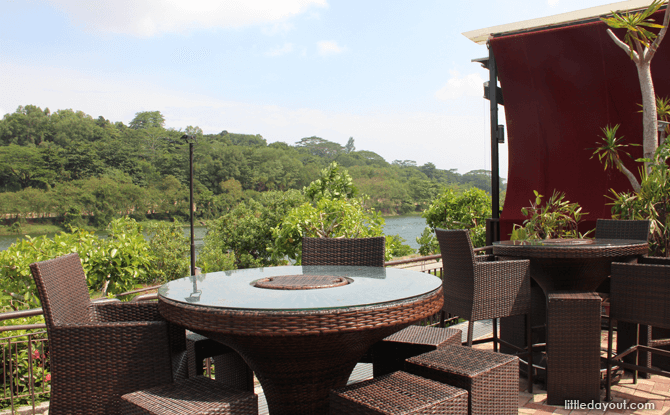 Another prime spot next to the river, Frienzie Bar & Bistro is a nice place to chill out in the late afternoon or evening.
It's also a popular night spot, serving up cool beers and bar bites.
A more suitable time to visit would be late afternoon or evening, before it gets crowded.
Popeyes Chicken

Popeyes is a popular family favourite, with an airy space and big windows which let in the light. Plus, it's air-conditioned.
It's a great alternative to KFC, with a buttery Louisiana-style savoury-sweet biscuit to boot.
Uncle Leong Seafood

Waterfront dining often puts people in the mood for seafood.
There is Uncle Leong Seafood here, offering signature dishes like chilli crab, and "Shimmering Sand Crab" which is drizzled with Uncle Leong's signature sauce and sprinkles of crunch oats.
Cravings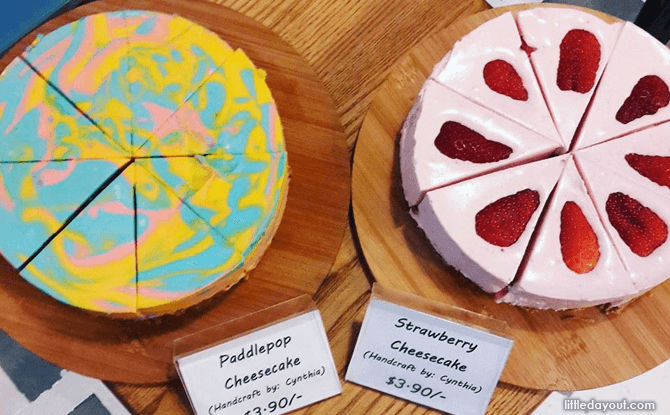 Game to have some dessert after exploring the area? You can customise your dessert platter at Cravings cafe with a choice of a trio of cakes, tarts, cookies, and other bite-sized sweets.
Baking lovers can rent their kitchen for a workshop or bake-fest.
The cafe is also popular place for baby showers and kids' birthday parties.
Prawning @Punggol

Spend a lazy afternoon catching prawns at Hai Bin Prawning, which offers four large ponds to stake your claim.
You can grill your catch at the available BBQ pits, which have a waterfront view.
Futsal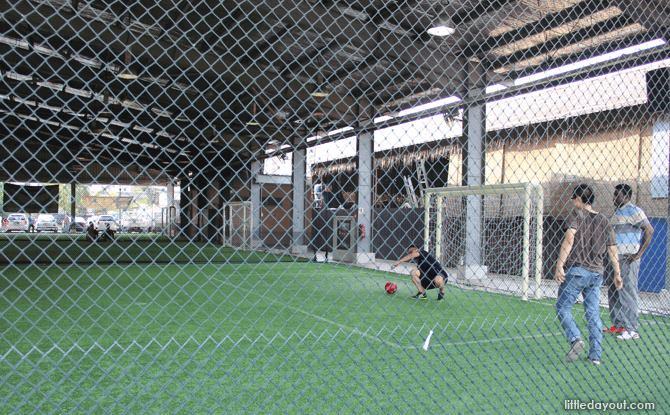 For ball-crazy kids, you can always book a futsal court at Uber Sport.
The Punggol Sports Hub outlet is well-sheltered from the sun, and there are several courts to choose from.
Riverside Walk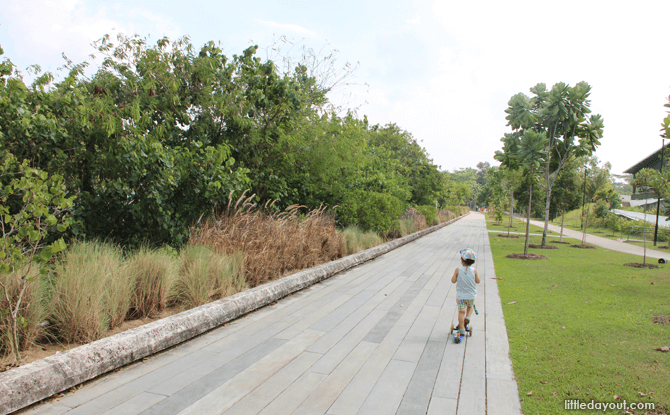 Take a leisurely stroll along the Punggol East Riverside Walk, which covers the length of the @Punggol enclave.
Perhaps you could spot some wildlife, like we did.
Cycle, kick-scoot, or run, the scenic stretch is a great way to spend a little day out. Crash afterwards at one of the cafes or bistros at @Punggol!