Punggol Park offers a simple place to get some exercise to clear your mind, or sit back and relax. With lush trees and a tranquil waterfront, this park in Hougang is a nice place to visit as a family for some simple leisure time.
---
Punggol Park Lake
It's like an oasis in the middle of a jungle of concrete. Personally, the best time to pay it a visit is in the evening when it is cooler.
About the size of six football fields, the 5-ha lake defines Punggol Park. There are paths around it and it is about 1 km to circumvent the lake.
---
-- Story continues below --
---
Punggol Park Playground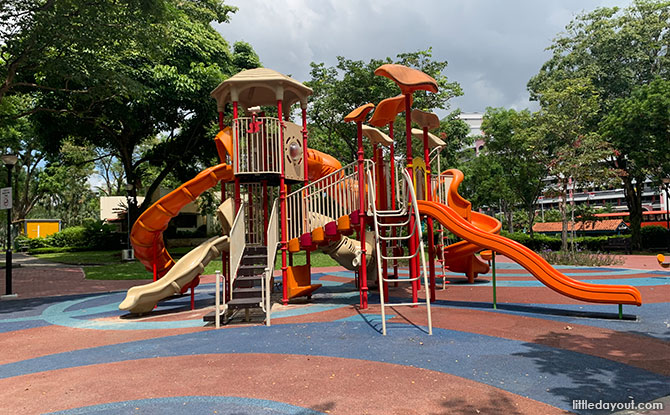 The Punggol Park playground is located in the middle of the park. The bright orange-and-yellow playground looks like a mess of passages and slides, something which kids would find fun.
There are also a set of swings for those who enjoy feeling the breeze run through their hair. A see saw can also be found at the sandy pit.
---
Cycling
Bicycles are available for rent at Punggol Park. There is a bicycle rental kiosk at a corner of the park, close to a tributary of the Serangoon River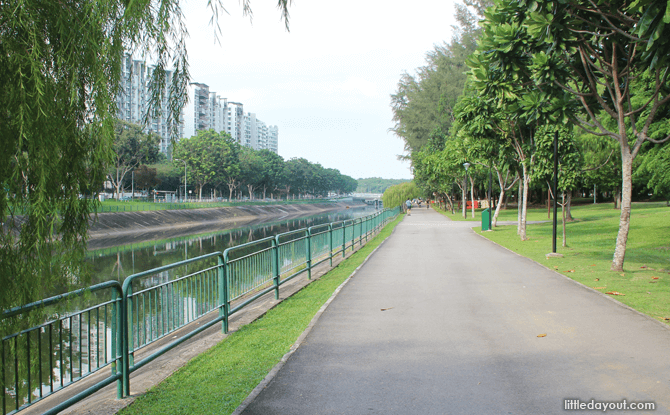 A section of Serangoon Park Connector runs beside Punggol Park, providing access to more adventures further afield.
---
Bird Signboard
There is a helpful bird guide which can teach kids about the birds to look out for in the trees
---
Other Facilities at Punggol Park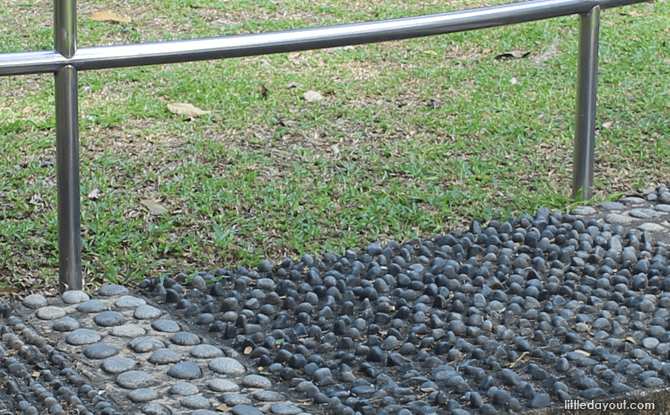 A foot reflexology footpath awaits aching feet. Something for the elderly.
Benches and shelters are dotted all over Punggol Park. A vending machine with drinks can be found next to the public toilets.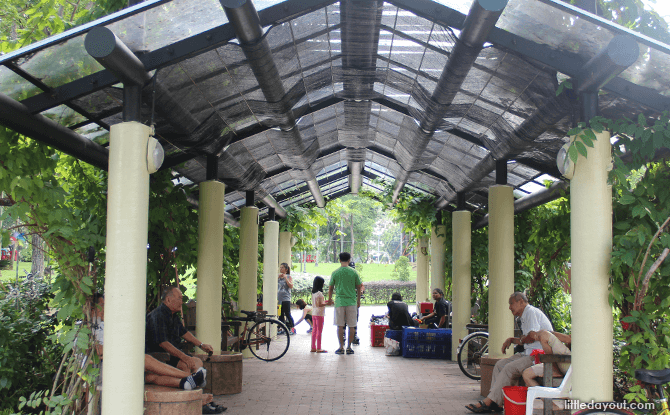 Two large pavilions with many benches are a communal area for large groups, situated in the middle of Punggol Park.
There also used to be a restaurant at Punggol Park but, as of July 2022, the premises are vacant.
---
Punggol Park

Location: Junction of Hougang Avenue 8 and 10
Nearest MRT station: Buangkok MRT or Hougang MRT