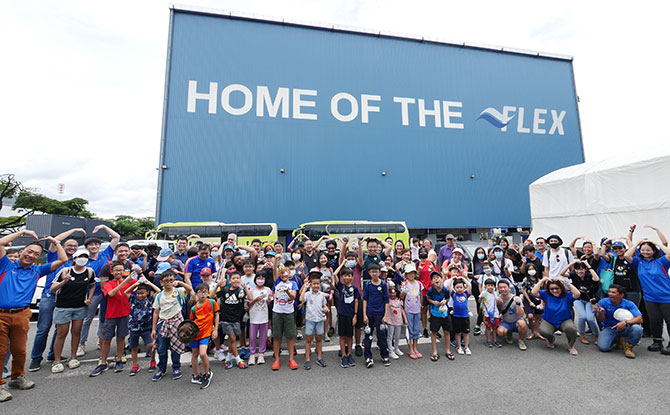 Our Little Day Out Adventurer, Vanessa, joined us for our Little Day Outing with Penguin on 3 December 2022, and was inspired to share this post-event outing article.
---
You don't need to travel to the South Pole to meet a happy Penguin!
Penguin International Limited, which is the "Home of the Flex", is the name of a company focused on the design, building and operation of high-speed aluminum ships with its headquarters located in Tuas.
Owing to the network of Geraldine Leong, co-founder of Little Day Out, we had been invited to visit this shipyard specialising in light structures made of aluminum.
Keep Calm and Love Penguins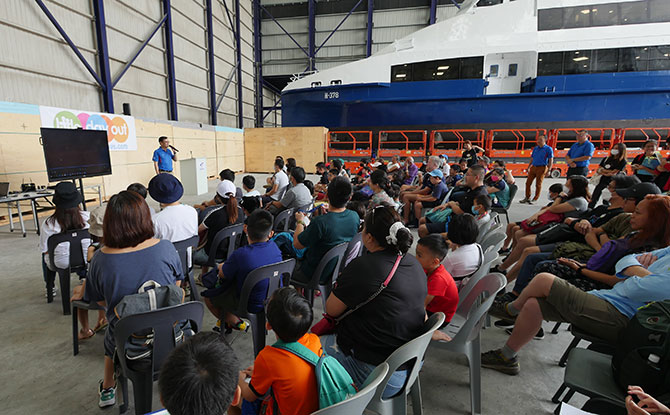 I was very excited to join this unique adventure. My family and I are big fans of the Little Day Out's excursions and we jumped on this opportunity.
I expected to learn new things about the way a shipyard was run. More than that, I discovered, with a lot of emotion, the pride and passion that Penguin's employees have for their jobs.
When you enter the industrial estate, you can see in front of their yard a sign with the following words: "Keep Calm and Love Penguins!".
When we arrived, we were welcomed by them in their blue shirts, their smiles beaming with joy. Between the visitors and the employees, it was hard to tell who had the greatest joy to see each other.
Penguin International turned a very mundane visit of their shipyard into a celebration of the jobs that they do every day.
Introduction to More Than Just Jobs at a Shipyard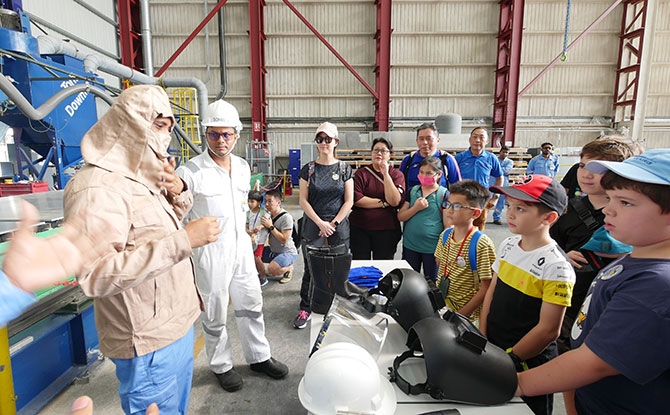 The way that the visit had been designed was particularly clever. Step by step, we went through the different steps of making a boat on an industrial scale.
At each station, a Penguin employee would explain the role they hold in the process – boat design engineer, engine design specialist, electrical design specialist, industrial cutter and welder.
Incidentally, "Flex" (meaning "flexible" or "multi-role") is a trademark that Penguin uses for their standardised ship designs (eg, Flex Fighter armoured security boats, Flex-42X executive fast crewboats and WindFlex-27 windfarm support vessels).
All the Penguin employees we met had a characteristic in common: They are immensely proud of what they do.
Some of them began their commentaries with a trembling voice, some needed a couple of minutes to find their balance, but all of them shared with the children the pride of doing a noble job.
When they speak of what they do, they stand straighter, their voices are stronger and very fast, and a smile is shining on their faces.
They all believe individually that the job that they do is the best in the world.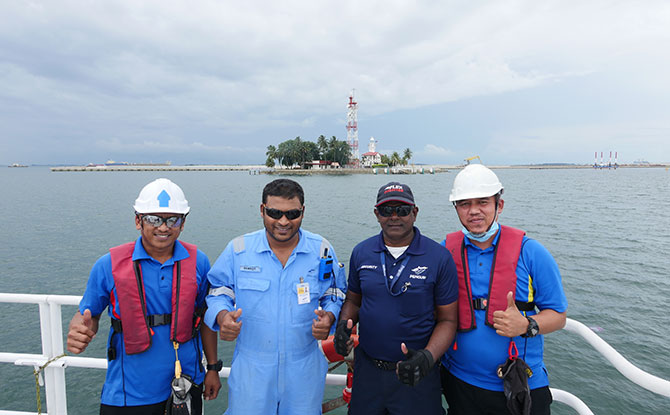 The fact that strangers will come with their children to learn a little bit more of what they do was the best recognition that they could receive.
Being asked questions was like the confirmation that they were right to persevere in what they do.
Bringing Home Pride and Joy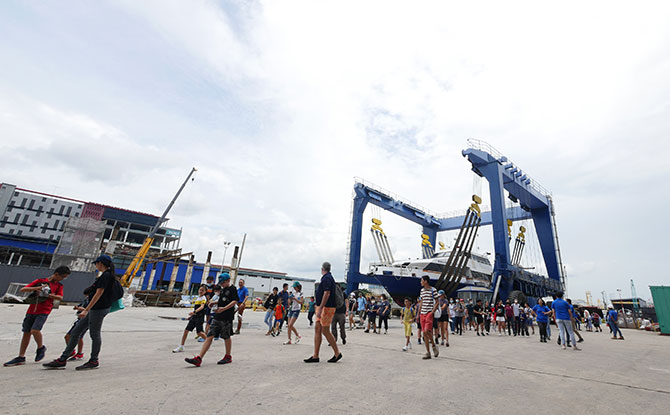 I have learned a couple of words from the maritime vocabulary. Porthole, starboard, wheelhouse for example.
However, what I will keep preciously in my heart is the Penguin pride.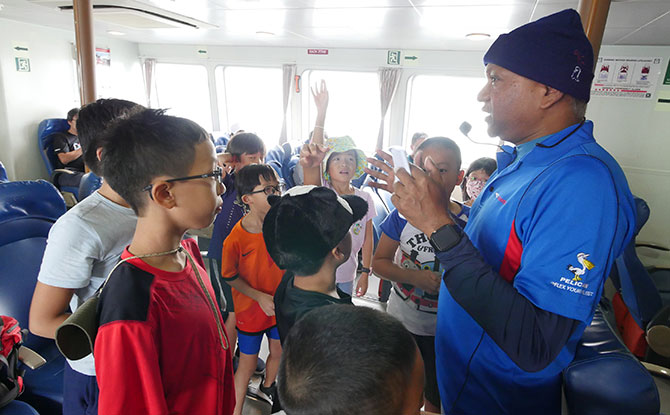 I hope that all the children who visited the shipyard will eventually find a job that excites them and makes them wake up in the morning full of joy, like all those happy folks who greeted me in Penguin.
I want to thank Geraldine and James Tham, Managing Director of Penguin International, for this great initiative.
The amount of pride and happiness went far beyond the Tuas industrial estate.
In the future, every time I board a ferry, I will think of the hard work that Penguin has put into their craft. On their behalf, I will ride ferries with Penguin pride!
---
Stay in Touch for Future Little Day Out Adventures
If you would like to participate in future Little Day Out Adventures, do fill in the form below so we can get in touch with you!