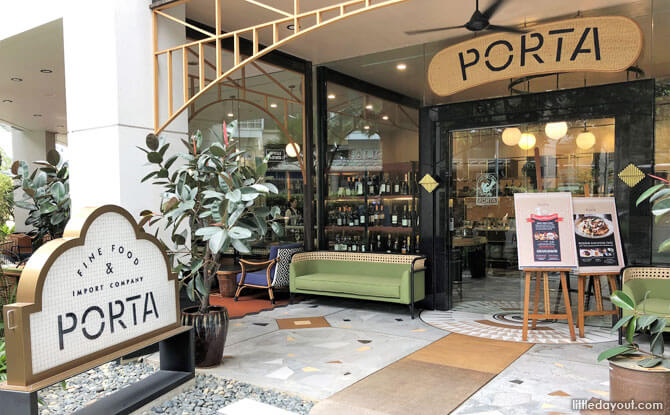 Looking for a new location to treat you and your family to a delightful Brunch or looking for a place with great European cuisine? PORTA Fine Food & Import Company is the next place to visit on your food hunt, offering a beautifully designed space to enjoy delectable food. Each item on the menu is made from scratch and combines the use of seasonal flavours and premium ingredients.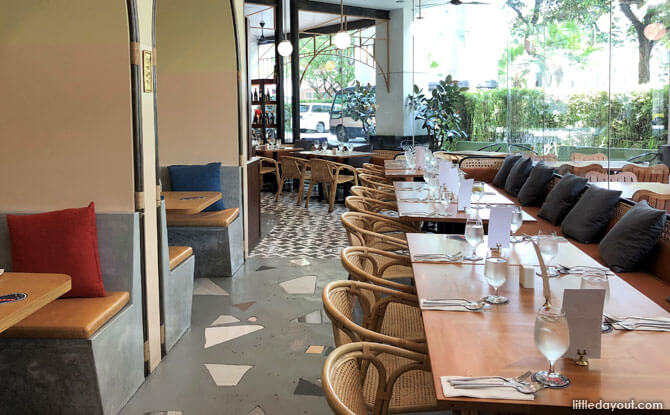 Located at Park Hotel Clarke Quay, PORTA welcomes a new brunch menu and ala carte dishes along with new newly appointed Executive Chef Alex Phan, who has years of experience in the industry with notable achievements and work experience at acclaimed restaurants. He is a huge advocate for supporting fresh local produce and incorporating his love for local flavours while ensuring that the food keeps to the honesty of European cuisine. Both menus have added vegetarian options so as to cater to a larger audience.
Here are some dishes that you can look forward to tantalising your taste buds and satisfying your stomach with.
Brunch at PORTA
There are two new items on the brunch menu which is available daily from 8 am to 4 pm. The first is the Apple Bacon Pancakes made of fluffy pancakes, fresh spiced apples and perfectly crisp bacon – a classic dish that was well done. We only wish that the portion was bigger so that we could go back for more!
---
-- Story continues below --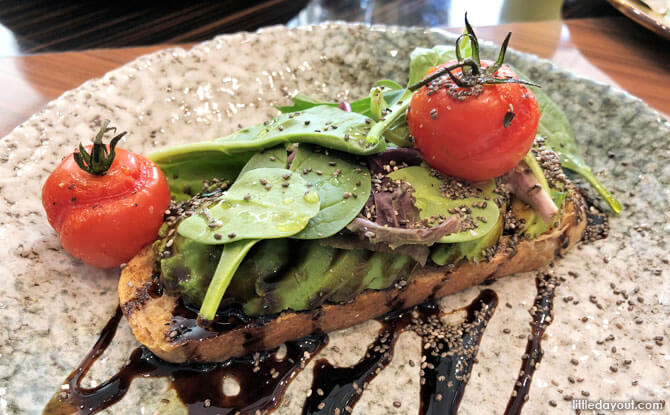 Second is the Avocado Toast made with a perfectly toasted walnut toast base topped with fresh avocado and a generous helping balsamic Chia seeds and juicy confit tomatoes on the side. They also have the mushroom or French toast option. Do not underestimate these seemingly simple dishes as each of them are packed with a variety of flavours and textures in each bite. You have to try it to believe it!
Ala Carte – Appetisers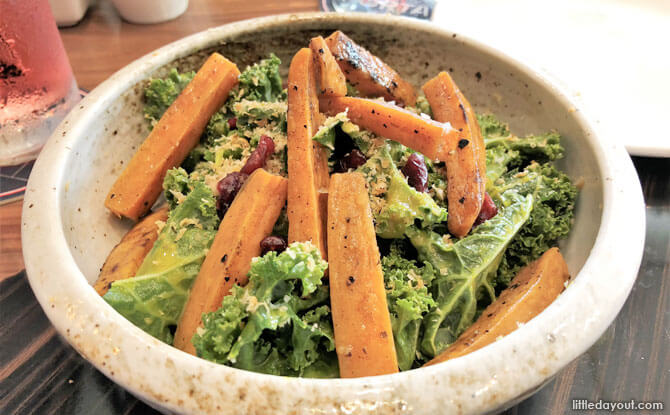 Amongst the new additions to the new a la carte menu are appetisers like Sweet Potato & Kale salad topped with honey, tahini and walnuts. The sprinkle of cranberries add a tinge of sourness to the making the overall dish a hearty and enjoyable one.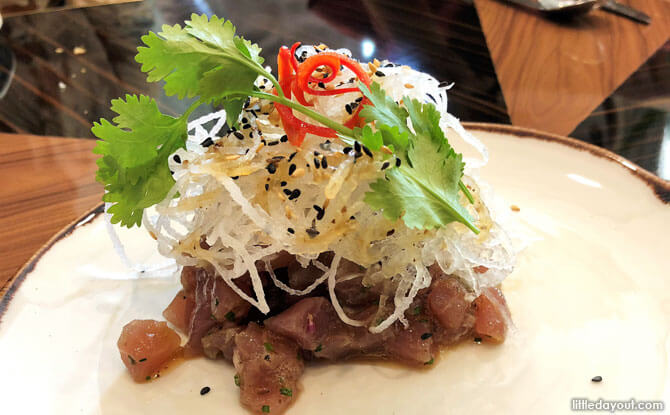 For something with an Asian-inspired twist, try the Tuna Tartare marinated with shallots, chives herbs, soy dressing and daikon salad. Their Charred Prawn Salad is also a crowd favourite with the dish having a hint of spice which is a great kick start to the meal!
Ala Carte – Mains
PORTA is well known for signature Porta Burger and Iberian Pork Secreto, but the new additions deserve an equal amount of the spotlight.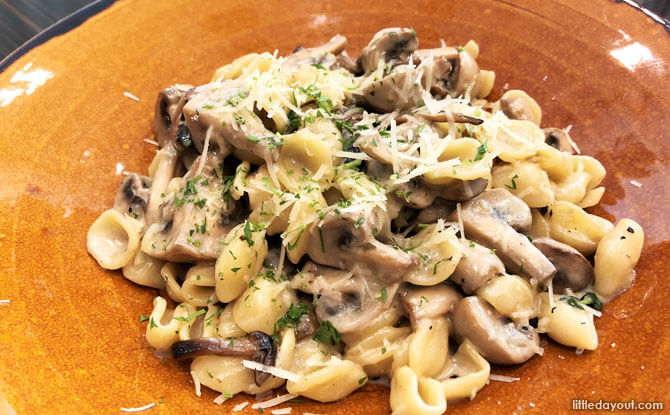 We really liked the Wild Mushroom Orecchiette, a cream based pasta with seasonal wild mushrooms and herbs, because of the sauce which was neither too creamy nor heavy, which is usually the case for many cream based pastas. For those who like a tomato based pasta, the Duck Ragout made with duck in red wine sauce with pappardelle pasta, herbs and parmesan cheese is also a great dish to try.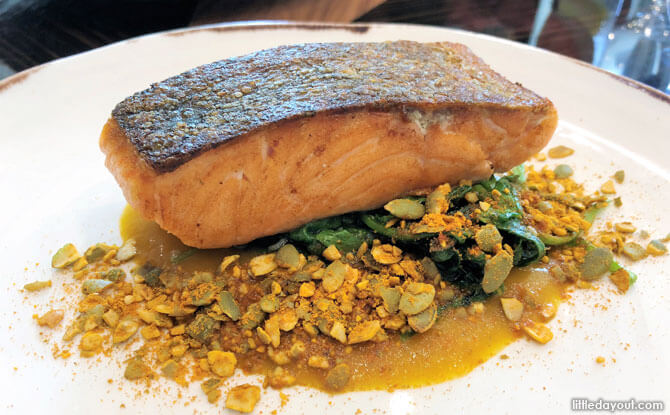 If pasta isn't what you're craving for, one personal favourite was the Norwegian Salmon, which was both a feast to the eyes and the mouth. Imagine a slowly cooked Sous vide salmon to a perfect pink, then pan seared for a crunchy crispy skin, served with spiced pumpkin puree, baby spinach and pumpkin seeds. Is your mouth watering yet?
The new 12-hour Braised Beef Short Rib took an interesting local twist because of the side of curry mash which reminded us a little of the filling of a curry puff. It is also served with charred broccoli.
Dessert
To finish off on a sweet note, we tried an Eggless Strawberry and Basil Panna Cotta with Strawberry Compote. This panna cotta had a unique paste because of the basil and hint of crushed black pepper. There are also other cakes and desserts such as tiramisu and apple pie available.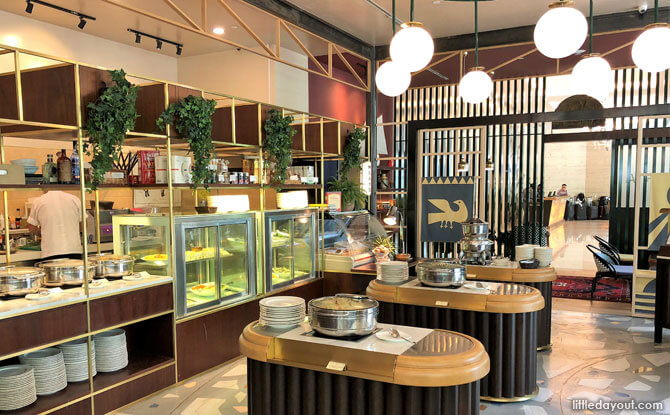 If you are looking for your next foodie day out, PORTA Fine Food & Import Company is one place to keep in mind.
PORTA Fine Food & Import Company
Address: 1 Unity Street, Singapore 237983, Park Hotel Clarke Quay