Address:68 Orchard Rd, Singapore 238839
Location: Level 3 and 6 near the restrooms
Key Features:
2 padded diaper changing stations
Hot and cold water dispenser
Sink
2 breastfeeding rooms- 1 armchair and 1 electrical point per room
Size: Large, can accommodate approximately 2 strollers
---
Review
The nursing room at Plaza Singapura is huge and decently equipped with the necessary family-friendly facilities. The room contains 2 padded diaper changing stations, a cold and hot water dispenser as well as a sink. In addition, there are also two private breastfeeding rooms that are lockable and contain an armchair and an electrical point each. Hence, nursing mothers can breastfeed or express in peace and privacy in these rooms while other parents can use the diaper changing facilities.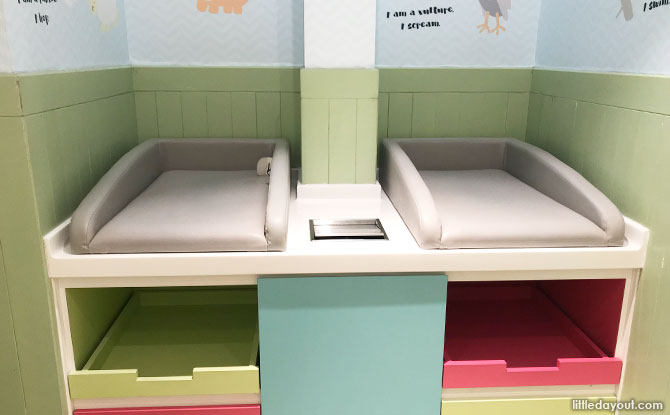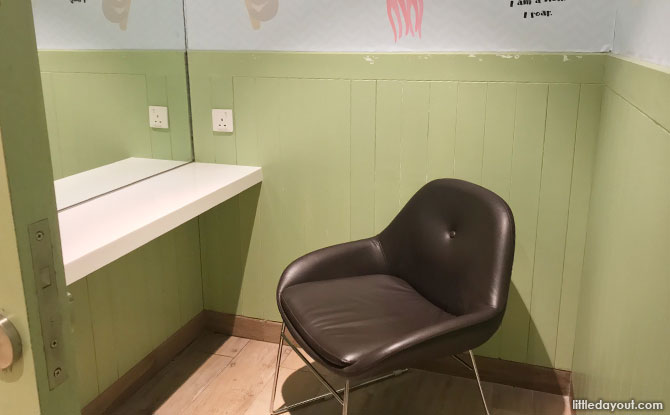 ---
Useful Information
Plaza Singapura Nursing Room
Address: 68 Orchard Rd, Singapore 238839
Phone:
Email:
Website: