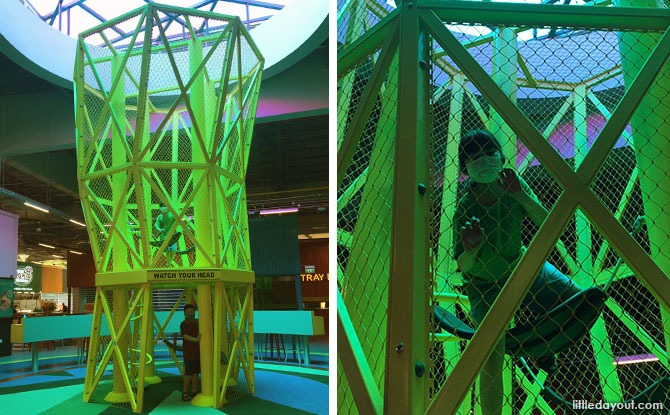 Food and play are paired together at the Timbre+ Eastside playground at Singapore EXPO. The new "green and sustainable" food park not only has variety of food options for hungry diners but a space for kids.
Timbre+ Eastside covers a total of 2,000 square metres. Cockles, kopi or even Japanese okonomiyaki are some of the food and beverage options at the food court.
And, right at the centre of it, is the Timbre+ Eastside playground.
---
Timbre+ Eastside Playground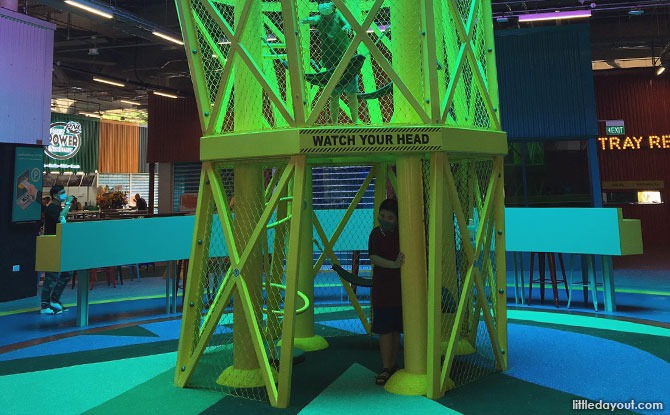 This yellow (which looks green under certain lighting conditions) play structure sprouts up vertically from its small footprint.
The play space vaguely resembles a tree trunk. Perhaps, it is meant to be a play on the word "timbre".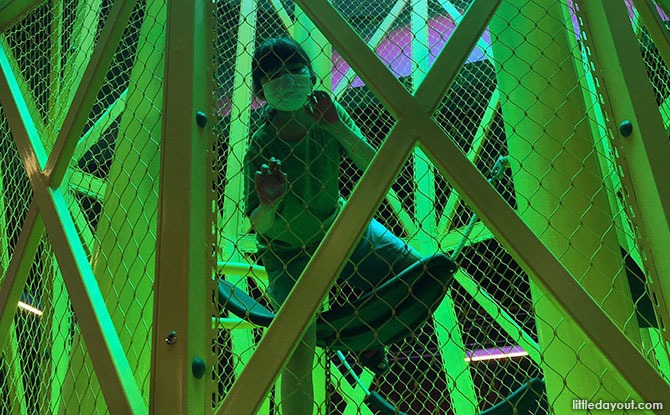 Kids can climb up the Timbre+ Eastside playground to reach the upper deck. Inside, there are some hammocks which they can hang out at while imagining an idyllic life living in a treehouse.
The "bark" of the tree trunk is made up of a wire mesh which makes it possible for kids to look out and for parents to look in.
Above the Timbre+ Eastside play space, there is a skylight which brightens up the play area.
---
Dine & Play
What is especially thoughtful is the ring of seating around the play space. Parents can sit at these high seats, which are facing towards the play space, in order to keep an eye on their charges. They can get in a meal while watching over the kid's escapades.
The little play tower at the Timbre+ Eastside food court will provide some distraction for kids, and probably some respite for parents.
Timbre+ Eastside is located at Singapore Expo.