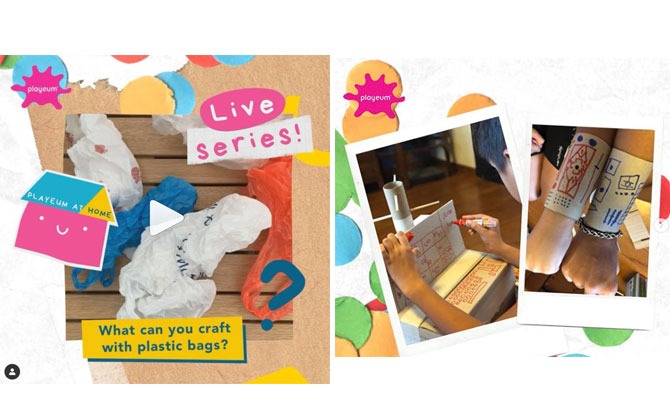 Playeum has launched a new online weekly live series, Playeum At Home, which will take place every Friday at 3 pm on Playeum's Instagram page.
The Playeum at Home series is free for all to tune in. Each session is 45-minutes long and encourages children to play and experiment with everyday materials that can be found around the home. It is suitable for ages 18 months to 12 years old. Those aged 5 and below may require an adult or older sibling to assists.
Playeum at Home Live: Explore and Play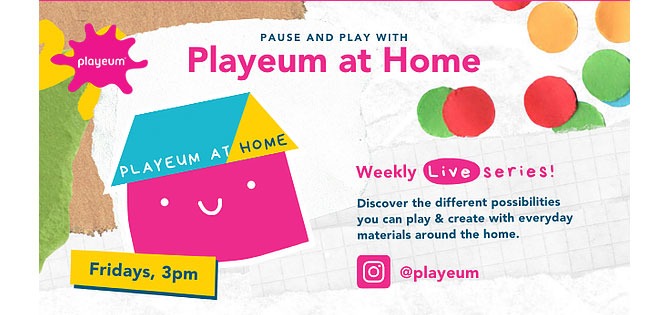 The series mirrors the open-ended play style which Playeum advocates at its Gillman Barrack's Children's Centre for Creativity, which is currently closed in line with the Circuit Breaker measures.
"Staying home can give us more opportunities to use our imagination and build that creative muscle! Balancing learning and playing – real playing – becomes important for children (and adults too) to connect to that inner child, that creative self and express ourselves through art, making and the imagination." shared Charlotte Goh, Executive Director at Playeum.
Each Playeum at Home session will be led by Playeum's Playmakers. Each week will focus on a different material for children to explore. Parents can join in and help to facilitate their child's learning experience at home.
"Somehow the act of making, doodling, drawing and crafting gives me a release; a sense of
satisfaction of actually using my imagination to create something from nothing. It's really quite satisfying! It's a sense of accomplishment and pride. I can see how this develops confidence in children; especially in building self-worth," said one mother who took part in the trial session of Playeum at Home.
Supporting the Community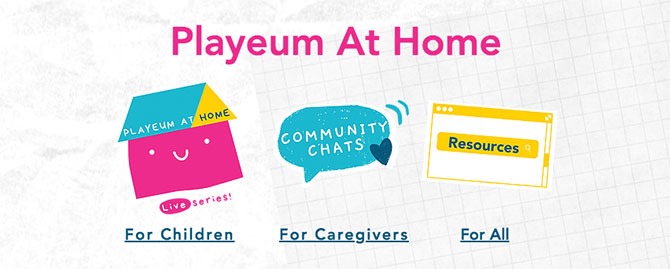 Besides the Playeum at Home live series, Playeum is also supporting its community with care calls and expert sharing sessions.
To join in Playeum at Home, tune in to the Playeum at Home Live at 3 pm on Fridays on Playeum's Instagram Page.
More Ideas for the May School Holidays in Singapore
Get more ideas on what's on and things to do with the kids during the May school holidays 2020 in Singapore.