Plastic waste has been making its way into the ocean, creating a global cause for concern. Pilot Pen has a new pen as part of its sustainability efforts which aims to highlight this issue, the Pilot Super Grip G Ocean Pen.
---
Plastic Pollution
Each year, over 300 million tons of plastic is produced worldwide.
8 million tons of this finds it waste to the sea, resulting in debris in the ocean which can have an adverse impact on marine life.
---
Pilot Super Grip G Ocean Pen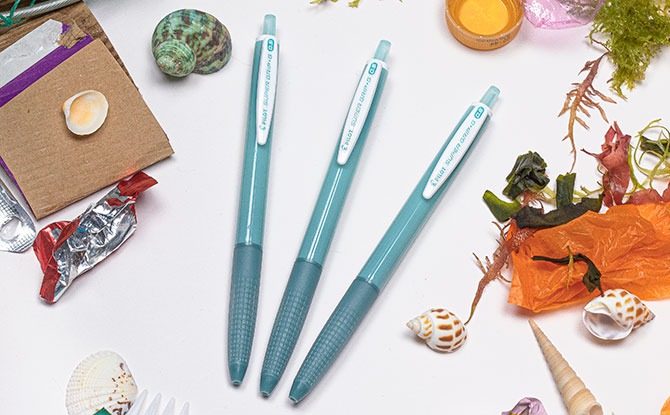 Pilot Pen aims to raise the awareness of marine pollution with its Pilot Super Grip G Ocean Pen.
The pen is made from recycled materials and plastic waste recuperated from oceans, beaches, rivers and lakes around Japan. 2% of ocean plastic content (excluding its refill) with a rate of 74.1% of recycled materials are used in its production.
The pen has a turquoise translucent casing to represent the calming shades of the ocean.
Due to the use of ocean plastics, the barrel colour may differ with each production batch depending on the plastics collected.
It is fitted with 'Grid Grip' and 0.5mm tip, and is refillable in blue-coloured oil-based ink.
The Pilot Super Grip G Ocean Pen retails at S$1.60 each and is now available at all major bookstores.