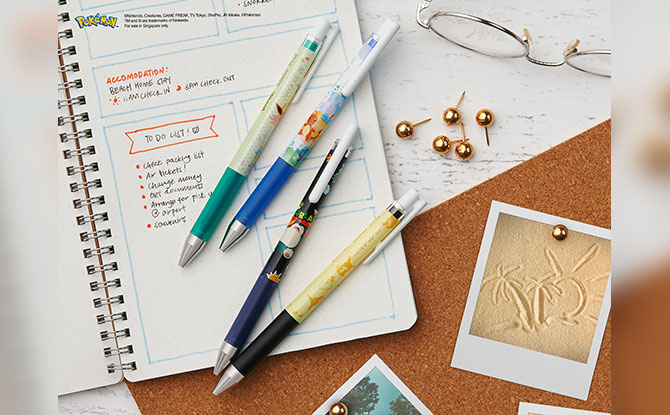 Pilot Pen's Juice Up Gel pens have "evolved" with new designs – the Pilot Juice Up Gel Pokémon Pens. These combine the smooth writing capability of the popular pens with illustration of Pokémon on specially designed pen barrels. They are perfect for stationery lovers who are also Pokémon fans.
---
Pilot Juice Up Gel Pokémon Pens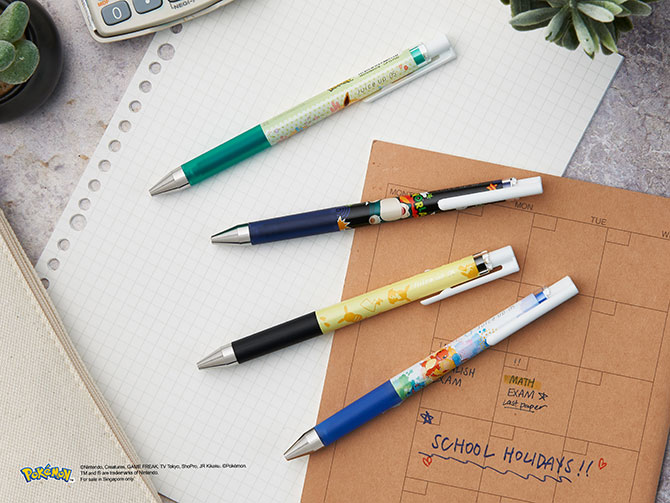 Pokémon that feature on the pens include Pikachu, Eevee, Snorlax as well as the first partner Pokémon in the Kanto Region such as Bulbasaur, Charmander and Squirtle.
The colour of the rubber grips of the Pilot Pokémon Pens represent the different ink colours available. These are Black, Green, Blue and Navy Blue. The pens come with a nib size of 0.5 mm.
---
-- Story continues below --
The new Pilot Juice Up Gel Pokémon Pens retail at S$4.95 each and are available from July 2022. The Pilot Pokémon Pens are only available in Singapore and feature different Pokémon.