The sound of Peppa's voice is enough to get any child excited. The same goes for Peppa's toys collection and Hasbro has introduced three new Peppa Pig playsets: Peppa's Cruise Ship, Peppa's Waterpark Playset, and Peppa Pig Peppa's Town Tour Maze.
We had the opportunity to get our hands on two of the sets to review.
---
Peppa's Cruise Ship Playset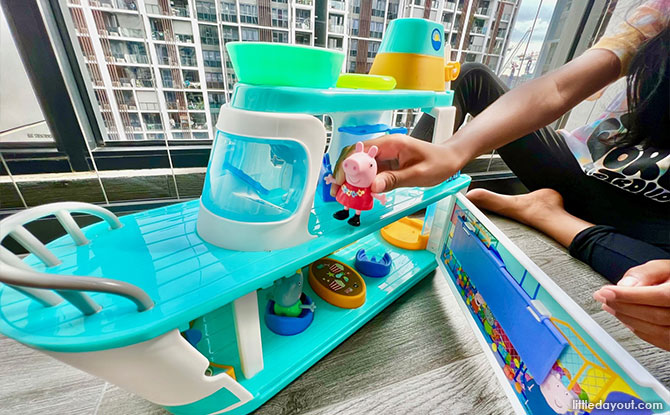 If your toddler is a fan of Peppa Pig, playing with Peppa's Cruise Ship will let your child remember the adventures that Peppa has gone with her family.
---
-- Story continues below --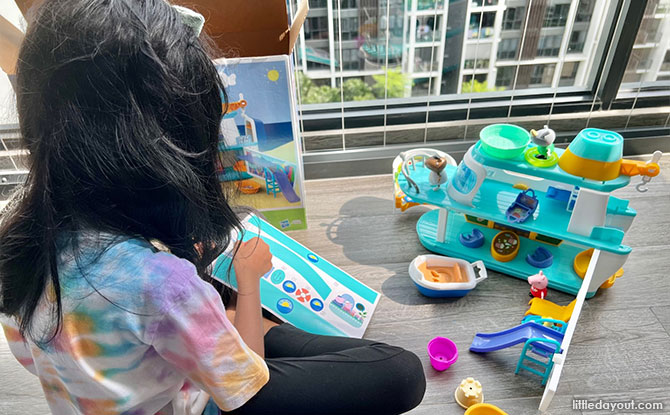 This is an excellent toy to get your kids to build, follow the steps to assemble the stickers and gives room for them to play with Peppa and her friends. There is an elevator that actually moves and gives kids a chance to push their figurines to different rooms in the cruise ship.
When play time is over, don't parents just love a toy that is easy to clean up? The cruise ship folds up and all figurines and accessories can be neatly stored away inside.
Pair this toy up with a Peppa's holiday cruise ship book and it will ignite your child's imagination.
---
Peppa's Town Tour Maze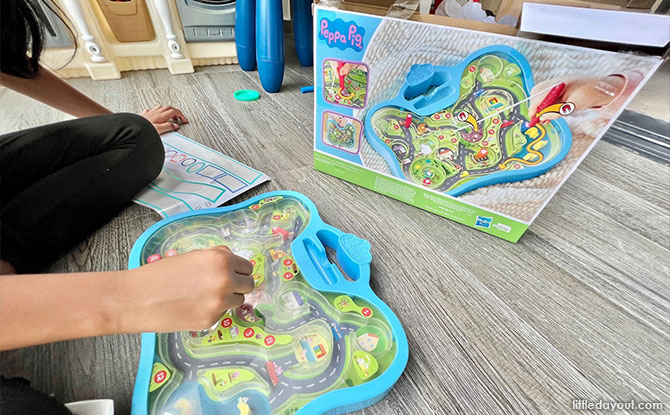 One glance at Peppa's Town Tour Maze and it looks like it is catered for toddlers. But, we can see it appealing to a wider age group.
Ideal for preschoolers, Peppa's Town Tour Maze is an excellent toy that will make your child put down his or her device.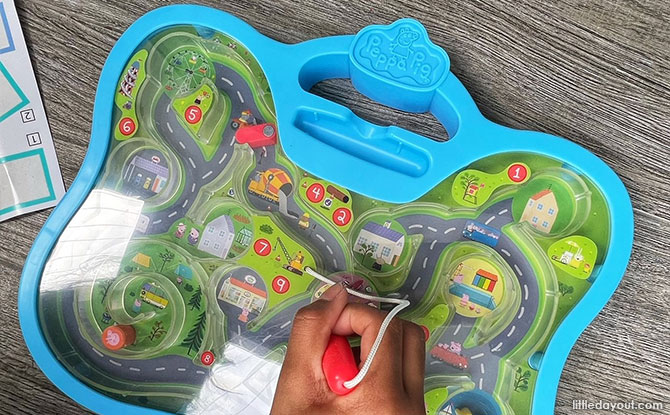 Peppa's Town Tour Maze comes with a magnetic pen and kids will have to help move Peppa's family from one end of the maze to another.
Sounds easy? There's a catch. Along the way, there are simple road blocks.
Kids have to learn and think on how to manoeuvre around them. Bringing each of Peppa's family members to the end of the maze will help kids be patient, improve their hand-eye coordination and think of how to manage through simple road blocks.
Similar in size to a tablet device, Peppa's maze toy fits easily in a bag and lightweight to bring on road trips and holidays.
---
Imagine and Play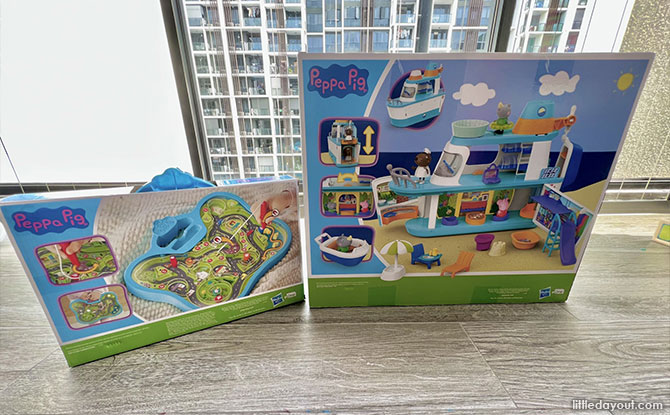 Peppa's Cruise Ship and the Peppa's Town Tour Maze offer great screen time free options for preschoolers and will help children explore their imaginative side.
From 12 to 31 August 2023, head down to Toys"R"Us for Peppa Pig special in-store promotions & take pictures with the life-sized Peppa Pig Cruise Ship exclusively at Vivocity outlet only!
For those prefer to shop online, use discount code "HASB3051" on Shopee for 30% OFF before 31 August!
If you enjoyed this story, we predict that you will also enjoy this other one.