ORTO at West Coast brings together different eateries, restaurants and activity operators, breathing new life into the former Westway building, opposite Haw Par Villa.
The ORTO at West Coast building now sports a green facade, a nod to ORTO's previous location at Khatib.
Inside the two-storey building, you will primarily find a lot of restaurants and eateries, catering to different tastes and palettes.
These restaurants are supplemented by several other businesses also located within the same building.
---
-- Story continues below --
---
ORTO at West Coast Food & Restaurants
Here's an overview of the restaurants and food at ORTO at West Coast.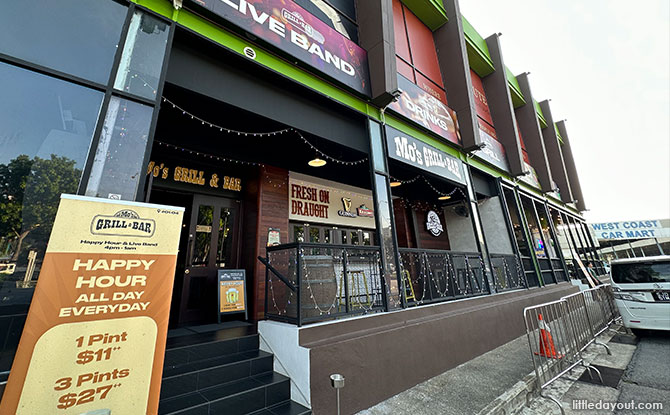 Fronting the building at ORTO at West Coast are three restaurants.
Kinn Dern is a Thai food place serving mookata and other dishes. Located next to it is Mo's Grill & Bar and Le White Bar.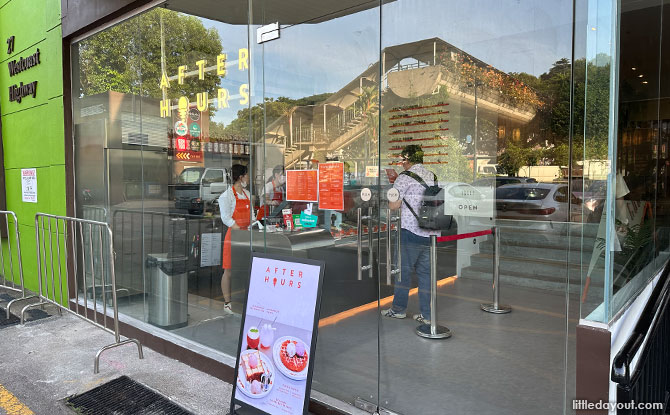 Also along the front of the building is After Hours, an gelato and dessert shop that serves waffles and Shibuya toast that opens till late.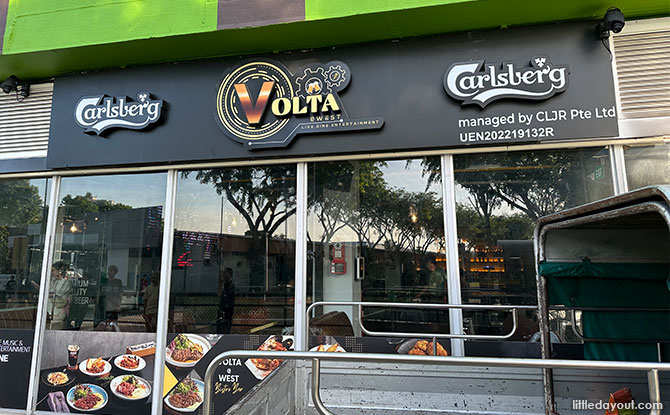 On the west side of the building, facing West Coast Car Mart, is Volta @ West, bistro and bar that with a live band stage.
On the east side of the ORTO at West building are two more restaurants.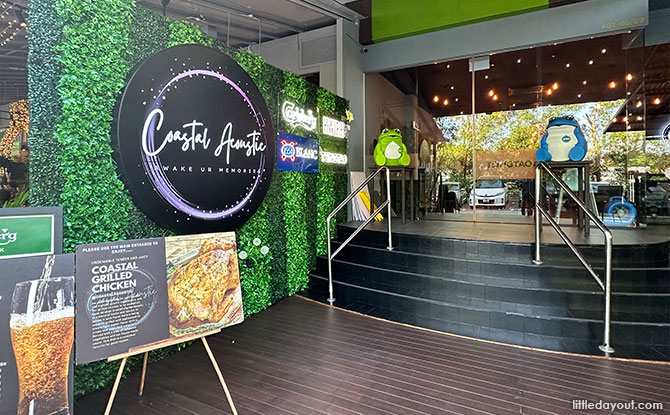 Coastal Acoustic is a restaurant that offers western-style dishes and grilled meats, with its speciality being roasted chicken that has been brined to keep it nice and juicy on the inside.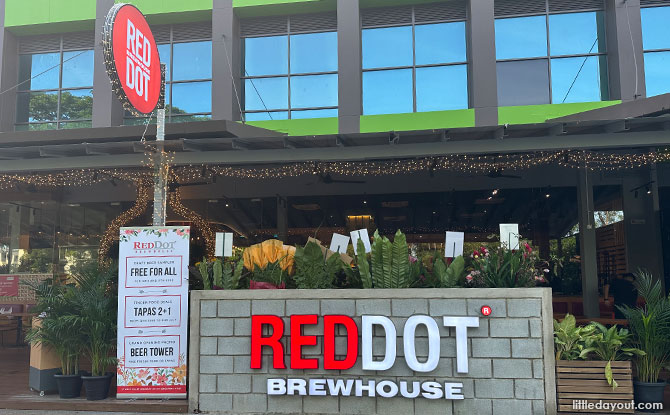 Red Dot Brewhouse is a branch of the Dempsey craft brewery.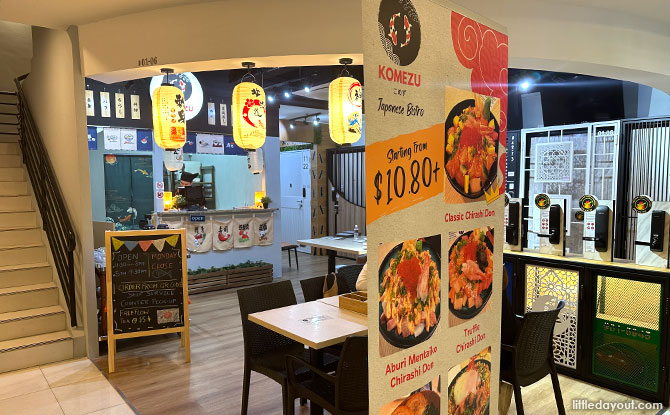 Inside of the building is Japanese bistro Komezu. It serves a Classic Bara Chirashi bowl with diced salmn, tuna, ikura, swordfish and Japanese omelette for $12.80. It is located next to Go Digital Lock, which sells door locks.
To the rear of the building, there are three other restaurants.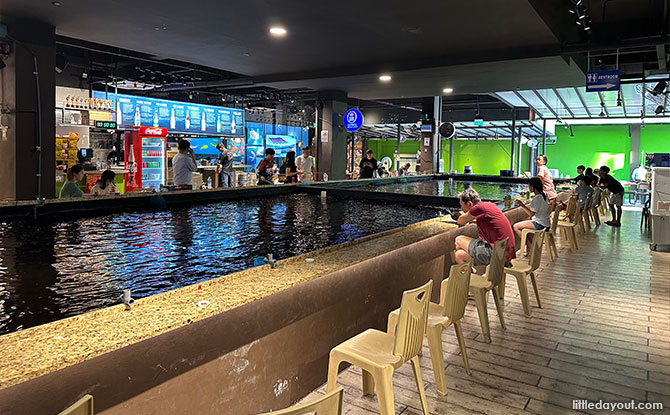 There is SGMY Seafood, which is just beside the Prawning @ ORTO prawning pond.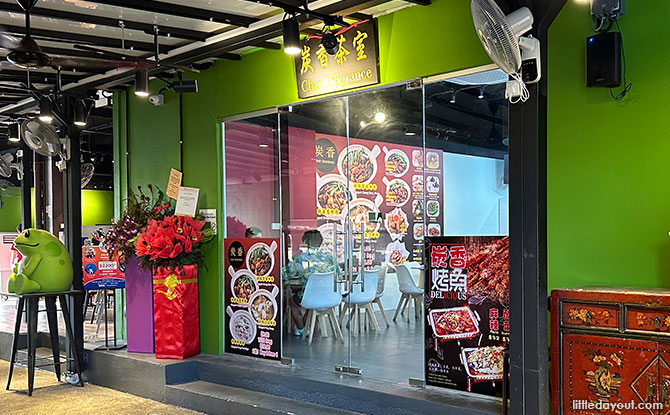 Char Fragrance has claypot frog porridge and other frog dishes.
At the very rear of the building is The Mermaid, a bistro and bar that has a glass tank where "mermaids" will swim in the evenings.
Many of these restaurants and bistros open till late, making them a good place if you are looking to chill late into the evening, or have post-dinner drinks.
---
Activities at ORTO @ West Coast
While it may seem like mainly restaurants and dining at ORTO @ West Coast, there are a few more activities available on the second floor.
This is where fencing school Absolute Fencing can be found, and Elevate Dance Academy.
There is also West Coast Cue Sports.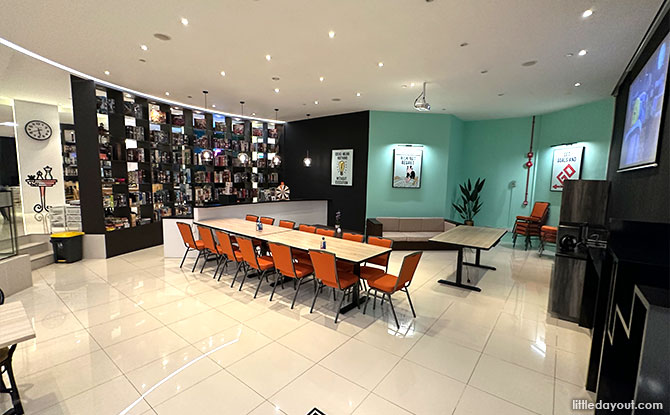 An interesting space is Ignite Spaces, a cafe space where people can go to study or work, which also has smaller, more private rooms as well as a VR room.
ORTO @ West Coast is located at 27 West Coast Highway, Singapore 117867.
If you enjoyed reading about ORTO @ West Coast, we suspect that you may also be interested in where to find mookata in Singapore or prawning places in Singapore.