Oreo mooncakes. Yes, it is a thing.
Available from NTUC Fairprice Supermarkets, Oreo mooncakes come in four different flavours, each individually packed.
In a twist on traditional mooncakes, the Oreo mooncakes flavours include Brownie Chocolate, Double Chocolate with Milk, Strawberry Jam and Custard & Pineapple Flavoured Jam.
What's In The Box
We got hold of a box which had six of these individually packed mooncakes ($29.90). There were two Brownie Chocolate, two Double Chocolate with Milk and 1 of the remaining two.
---
-- Story continues below --
We couldn't help but admire these snow skin mooncakes, each stamped with the Oreo logo on the top. What a stroke of marketing genius!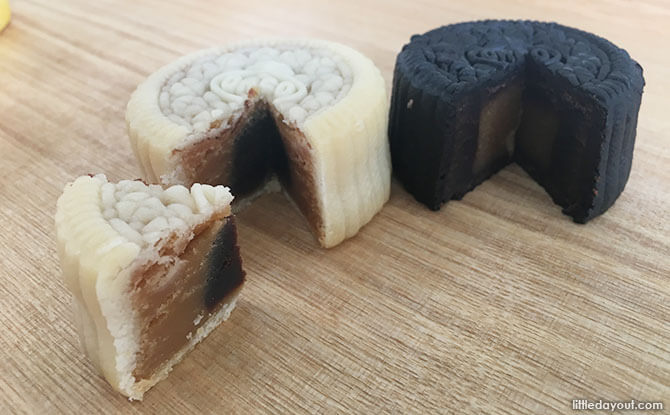 The first one we cut into was the Brownie Chocolate Oreo mooncake. This had a rich, "chocolately" flavour which reminded us of biting into an Oreo cookie.
The Double Chocolate with Milk Oreo mooncake was less "chocolately" than the Brownie Chocolate flavour one.
The flavour of the yellow-skinned Custard & Pineapple Flavoured Jam mooncake filling reminded us of Taiwanese pineapple tarts.
The Strawberry Jam Oreo mooncakes didn't taste too sweet, and there were also bits of strawberry seeds in it.
Overall, our personal favourite was the Double Chocolate with Milk Oreo mooncake.
Oreo Mooncakes: A Novel Take On Tradition
The Oreo mooncakes are a novel and fun take on mooncakes for the upcoming mid-autumn festival.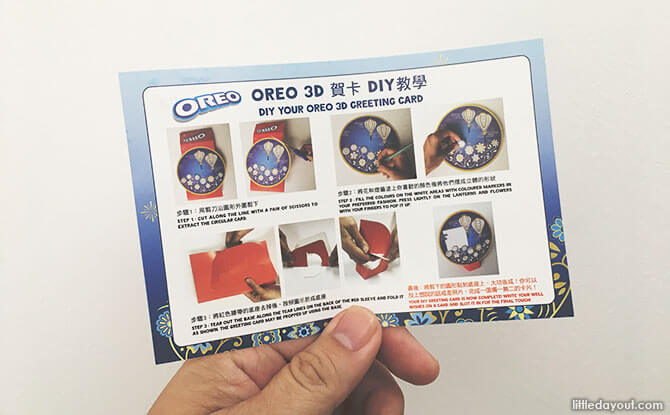 It also comes with a set of instructions to turn the cardboard sleeve that comes wrapped around the mooncake box into a personalised Oreo 3D greeting card.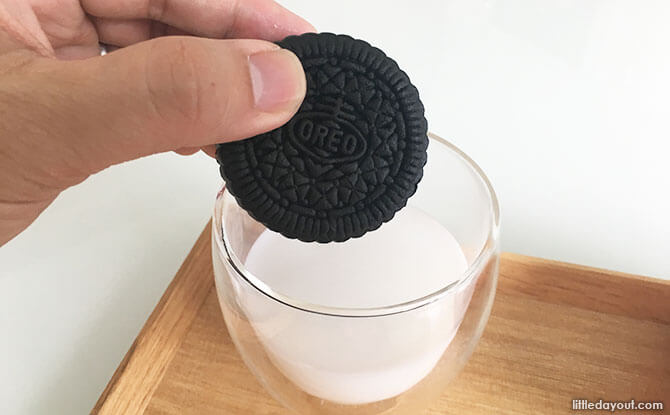 You'll be left wondering whether to accompany these mooncakes with a cup of tea or a huge glass of milk.