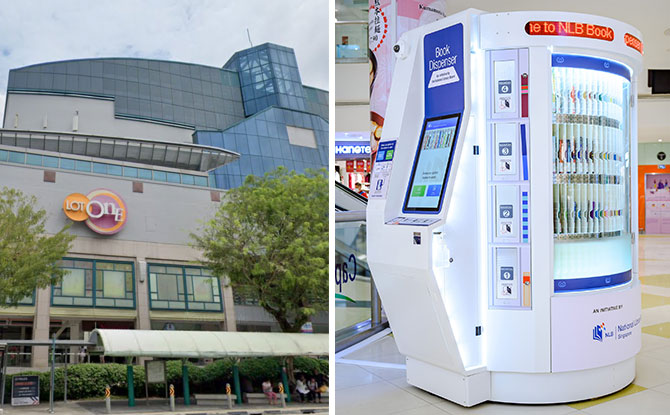 National Library Board (NLB) has launched a one-of-a-kind Book Dispenser at Lot One Shoppers' Mall on 17 July 2020. Located on Level 1 (opposite Body Shop), it allows patrons in the area to borrow both physical books and ebooks.
NLB Book Dispenser at Choa Chu Kang, Lot One Shoppers' Mall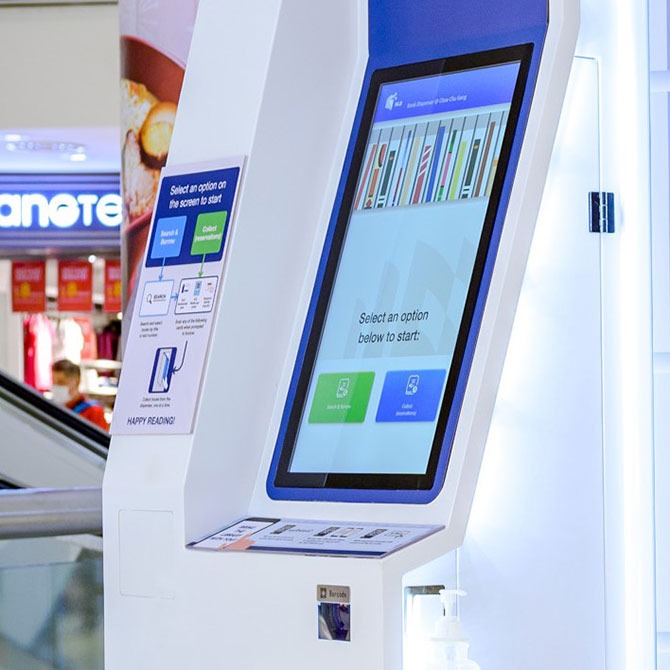 The newly launched Book Dispenser at Choa Chu Kang provides a range of services which can be accessed via an interactive screen. Using the NLB mobile app eCard or NLB library membership cards, patrons can borrow and collect books from the machine.
It fills in for the Choa Chu Kang Public Library, which has been closed for renovations since Jun 2019 and is not slated to reopen till 2021.
---
-- Story continues below --
Browse and Borrow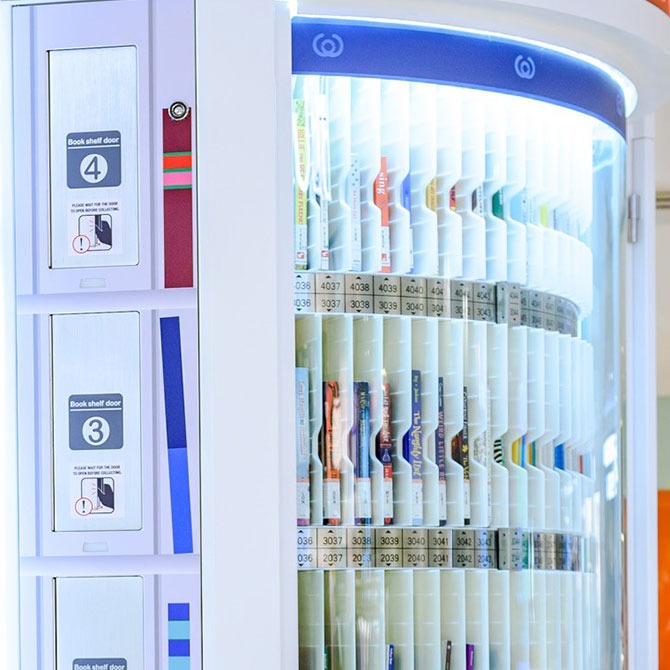 The Book Dispenser has a capacity of 352 books of which 264 slots will be dedicated to books for borrowing. These will include a selection of English books for a range of age groups, chosen from NLB's popular collections.
The books will be replenished daily and any book that remains in the dispenser for 15 days will be replaced to keep the selection fresh and up-to-date.
Books borrowed from the Book Dispenser will have the same loan quota and loan periods as materials borrowed from the other public libraries.
While patrons can borrow the materials from the Book Dispenser, they will have to return them at other public libraries such as the Bukit Panjang Public Library.
---
Collect Reserved Items
Reserved items such as books, magazines and audio-visual materials can also be collected from the machine. 88 slots in the machine will be set aside for reserved items. To fit into the Book Dispenser, items must not be more than 18 cm in length, 25 cm in height and 2.5 cm in thickness.
As the Book Dispenser does not have a payment function, patrons will have to pay their fees before collecting their reserved items. This can be done online, through the NLB mobile app or via kiosks at other public libraries.
Patrons can also use the Book Dispenser to browse and download eBooks to be accessed over NLB's OverDrive or Libby app.
The machine will be accessible during Lot One Shoppers' Mall's operating hours, Monday to Sunday, 10 am to 10 pm.