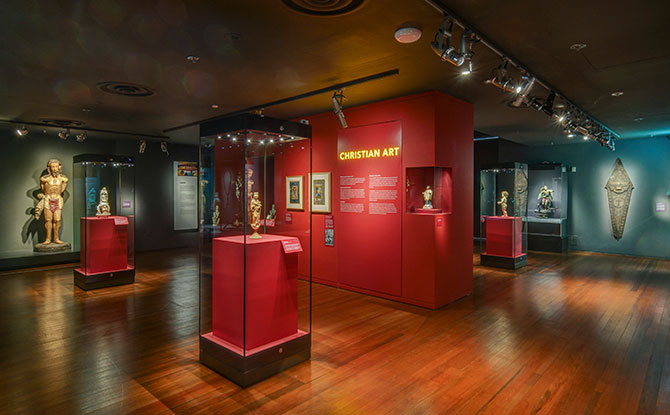 Three new galleries will open at Asian Civilisations Museum from 1 December 2018. Themed collectively as Faith and Belief, the three new permanent galleries are Christian Art, Islamic Art, and Ancestors and Rituals.
The three galleries tell the story of the spread of religion in Asia and how art developed in response to different systems of belief.
Christian Art Gallery
This gallery at Asian Civilisations museum highlights artworks produced by Asian craftsmen from the 16th to the 19th century. Artefacts in the gallery reflect the cross-cultural artistic exchanges between Asia and Europe.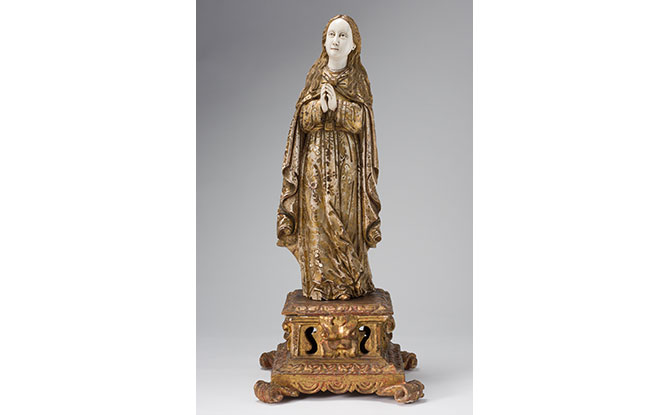 A highlight is a statue of the Virgin Mary. It has Asian features on the face of Virgin Mary and a tucked-in robe at the back known as a suksok, suggesting that it was made in the Philippines.
---
-- Story continues below --
Islamic Art Gallery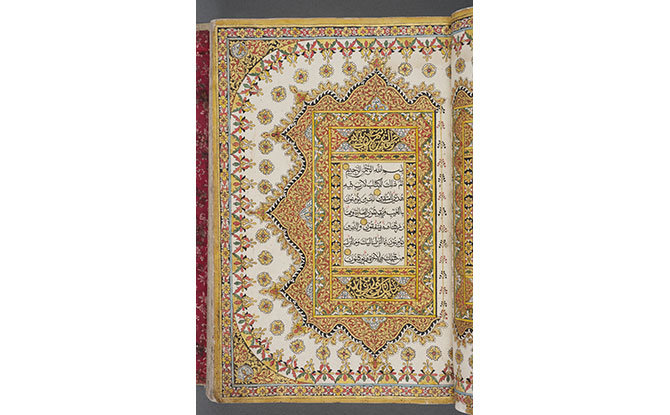 The Islamic Art Gallery explores the rich variety of Islamic art through secular, courtly and scientific objects that reflect Islamic values and sensibilities. Artefacts on display include a Quran made in Terengganu with 40 cm tall and 25 cm wide pages with exquisite decoration.
Ancestors and Rituals
Casting the spotlight on Southeast Asian civilisations, the Ancestors and Rituals gallery focuses on traditions and rituals relating to food, fertility and family. Amongst the objects on display are those from the former Raffles Library and Museum.
Three New Galleries at Asian Civilisations Museum Add to the Southeast Asian Narrative
Mr Kennie Ting, Director of the ACM, said: "Southeast Asia has an incredible diversity of indigenous and migrant peoples, cultures, and faiths. It is a region that has played a pivotal role in global maritime trade and the spread of systems of faith and belief across Asia. Visitors to our new galleries will be treated to displays of many exquisite forms of decorative art, sacred art and ethnographic material from across the region. Launching these new and refreshed permanent galleries under the theme 'Southeast Asia in the World' is also a nod towards the heritage of Asian Civilisations Museum itself. The core of the museum's collection was and continues to be the Southeast Asian ethnographic collection that previously belonged to the former Raffles Library and Museum (today's National Museum of Singapore) and which was collected during the colonial period. With these new and refreshed galleries, ACM places Southeast Asia squarely at the heart of our museum's overall curatorial narrative."
Together with the introduction of the three new permanent galleries, Asian Civilisations Museum will also be refreshing the exhibits at its Trade Gallery and introducing new museum trails for families and adults.