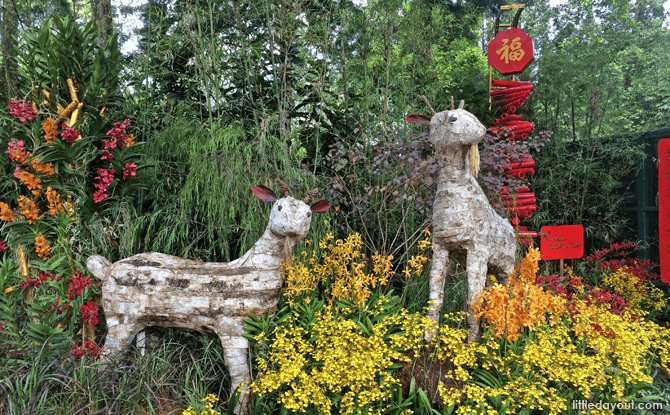 If you have always walked past the National Orchid Garden at Singapore Botanic Gardens and always wondered what was inside, but never wanted to pay the $5 admission fee, it is currently a great time to go.
Until Sunday, 8 March 2015, admission to the National Orchid Garden is free for Local Residents. With proof of residency, you can walk in to view the gardens and the current special display to mark Singapore's Golden Jubilee, "Spring into a Golden Year" at the Tan Hoon Siang Misthouse.
(Update: From 7 to 22 March, students and accompanying adults can visit the National Orchid Garden for free).
There are over 1,000 species of orchids on display within the National Orchid Garden. However, if these alone aren't enough to capture your child's attention, we've created a Little Day Out activity sheet for you and your little one to explore the National Orchid Garden and its various spots such as Burkhill Hall, the Cool Garden and Yuen-Peng McNeice Bromeliad Collection.
We hope you enjoy it!