National Gallery Singapore has recently added various enhancements around the space to allow visitors to spend less time on their pre-planning efforts, and maximise their time with art. A key addition to this is "Art Journeys", a web-based function that enables visitors to curate enriching museum experiences by selecting from a range of ready-made itineraries or creating their own route through the Gallery.
---
Art Journeys at National Gallery Singapore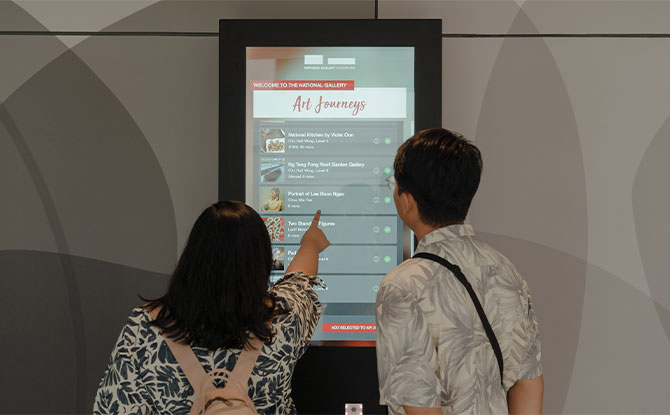 Art Journeys are available for visitors to experience multiple new digital touchpoints located across the Gallery and online. Each Art Journey provides the estimated duration, and location of each artwork to allow for easy navigation and facilitate planning. Since the Art Journeys allow visits to intuitively begin at any of the Gallery's entrances, visitors can now purchase their Gallery Passes based on their selected Art Journey through various avenues and not be limited to the ticketing counters located in the Basement Concourse.
---
-- Story continues below --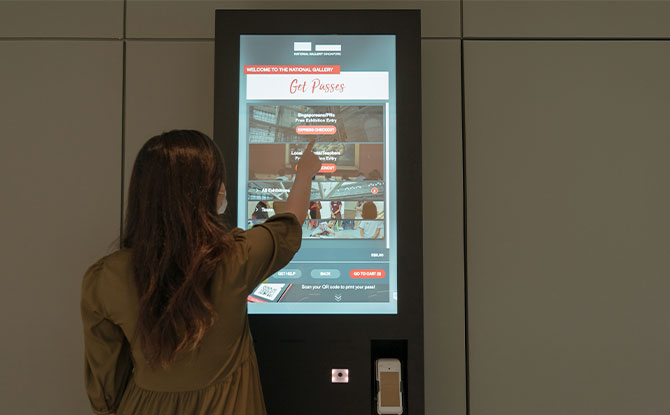 Visitors can personalise their own Art Journey by browsing and choosing from the various exhibitions, programmes, artworks, activities, and unique venues. After selecting their Art Journey, visitors will be automatically assigned the Gallery Pass required and guided through the purchase process.
Visitors may also select from a range of nine curated Art Journeys that cater to specific interests and ongoing exhibitions. Some Art Journeys include 'Ultimate First-timer Guide' and 'A Family Affair', with more being introduced as exhibitions are refreshed and to cater to a boarder range of preferences. The Art Journey function will also be available via 19 new Self-Service Digital Kiosks located around the Gallery, making it easy for spontaneous visits.
---
Interactive pillars and Activity Cube
To make the Gallery's myriad of activities even easier to access at a glance, visitors who enter the Gallery via the Coleman Street entrance will be able to use the Arrival Landmark pillars which showcase key exhibitions and ongoing festivals. There is also an interactive Activity Cube located after the Arrival Landmarks that provides hands-on access to Art Journeys and programme highlights.
---
Redesign of the Gallery's Basement Concourse
The Gallery's Basement Concourse has been re-designed as a free and multi-use space for visitors of all ages and nationalities to kickstart their day at the Gallery. Artworks and programmes there will be refreshed frequently.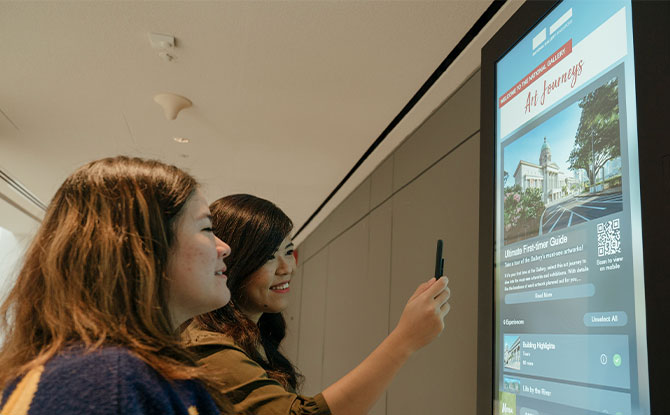 For more information on the Gallery's new museum experience, visit the link here.