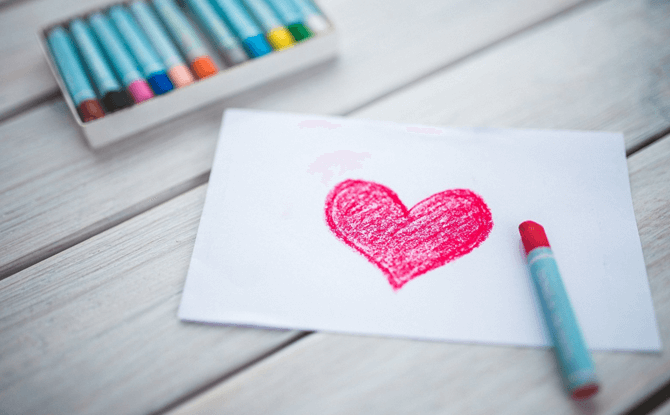 There's no way you can miss Mother's Day. Greeting cards carrying heartwarming and witty Mother's Day messages feature prominently in stores. The media tout tickets to shows designed with Mum in mind. Jewellery brands promise to make Mum the happiest person on earth when she receives a gift of bling.
If you're disturbed by the commercialism of Mother's Day, you're not alone. The founder of Mother's Day, Anna Jarvis, died penniless in a sanitarium fighting against the very Day that she had championed, because it had become a commercial goldmine for merchants ranging from Hallmark to florists and restaurants.
Mother's Day Origins
The first modern-day Mother's Day observances were organised by Anna Jarvis in memory of her mum, Ann Reeves Jarvis, in 1908 in her hometown of Grafton, West Virginia, and in Philadelphia and several other cities.
Ann held Mother's Day work clubs to improve sanitary conditions and lower infant mortality rates in the 1800s. She also cared for wounded soldiers from both sides of the American Civil War, and initiated a Mother's Friendship Day to unite mums from the opposing sides of the conflict after the war ended.
---
-- Story continues below --
When Ann passed away in 1905, Anna started to campaign for Mother's Day to be made a recognised holiday in the United States. Although her idea was at first rejected – and even ridiculed – by the US Congress, Anna's zeal and tireless effort won in the end. In 1914, a proclamation was signed designating Mother's Day as a national holiday to honour mothers on the second Sunday in May.
Today, Mother's Day is celebrated in many countries in the world, most commonly in March and May.
Staying True to the Original Intent of Mother's Day
Anna had intended for Mother's Day to be a day set aside to honour each mum with an intimate celebration and a handmade card or letter appreciating her for all that she has done. But her idea quickly got exploited by greeting card companies, florists, and the like to generate huge volumes of sales.
For instance, the carnation, which is synonymous with Mother's Day today, became hot-selling items after Anna sent 500 of them – the carnation is her mum's favourite flower – to her hometown to be worn in honour of mothers during the first Mother's Day observance in 1908. Reports of hoarding and profiteering were common.
Even though Anna fought hard to reverse the trend of commercialising Mother's Day, we know, by today's situation, that she had little success.
Nevertheless, if you share Anna's sentiments, you can take over the torch from her and champion for the true spirit of Mother's Day. You don't have to stage protests and threaten lawsuits like Anna. Just don't take the easy way out to honour your mum.
Here are a few ideas to get you started.
Six Non-Commercial Ways to Celebrate Mother's Day
1. Have a Themed Day
Plan a whole day around what Mum likes.
For example, if Mum loves flowers, decorate her breakfast plate with flowers. Take her on an outing to the botanic gardens where she can admire beautiful blossoms. And present her with a floral arrangement piece that the whole family had a hand in creating.
Or if she is a movie buff, plan a movie marathon of her favourite movies. Devise a dinner menu based on movie titles. And instead of giving her a conventional card, make her a cool movie poster and have it framed up and hung on the wall.
2. Write a Song for Mum
It doesn't matter if it sounds awful. It's the thought that counts. Perform it together as a family band for best effect. And don't forget to record your performance so you can replay it years down the road for a good laugh!
If you're looking at creating something a little more "professional" than just heartwarming or funny crazy lyrics mapped over a familiar-sounding tune, there are free softwares that you can find online. Hookpad, for example, is a great tool for getting started.
You can also fiddle with GarageBand if you're on a Mac. It's not that difficult to use. Plus it's free!
3. Do a Science Experiment for Mum
Not musically inclined? How about a scientific way to prove your love for Mum? Make rainbow-coloured carnations for her based on the principles of transpiration!
Don't worry, it's not a complex science experiment. You'll just need some white carnations, food dye, a few slim containers, and something to cut the stem of the carnations with. Watch this video for easy learning and quick tips.
4. Name a Plant after Mum
Nothing says commitment more than growing a plant from scratch. Choose something that Mum likes – her favourite flower, an herb, heirloom tomatoes,… the list goes on. After potting it, present it to Mum and name it after her. Don't forget about it there and then. Tend it and watch it grow together with Mum. Imagine the joy when the first flowers bloom!
5. Send Mum Snail Mail
Speaking of joy, a laboratory study commissioned by Royal Mail in 2013 showed that mums registered twice the amount of happiness towards handwritten Mother's Day letters and cards compared to social media messages. The experiment involved using a cap with electrodes that measured the changes in voltage caused by cognitive activity in the brain.
So curl your fingers around a pen once again, and write a nice long message of appreciation to Mum. Mail it to her even if you stay in the same house! She'll be pleasantly surprised.
6. Make a Donation to Mum's Preferred Charity
Anna Jarvis may not like this. After all, she ranted against Eleanor Roosevelt for using the occasion of Mother's Day to raise money for charity. But I'm not with Anna on this one.
When made with sincerity and deep knowledge of the cause, donations are powerful ways to help make the world a better place for the less privileged. So instead of spending on something that Mum doesn't need, give the same amount to Mum's charity of choice. It will warm her heart to see your heart for others and how well you've turned out.
Top Photo via Visual Hunt
Second photo via Visualhunt